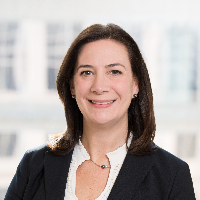 Lawyer profile
Amy Ward Pershkow
Global 2023: Registered Funds
---
About
Provided by Amy Ward Pershkow
Global
Practice Areas
Ms. Pershkow advises investment companies and their independent directors, investment advisers and other financial services companies on SEC regulatory matters. She provides legal counsel on an extensive variety of legal, business and operational issues, including issues related to:
Open-end and closed-end funds Multi-class funds
Funds of funds
Funds utilizing a manager of managers structure
Registered and private fund advisers
Real estate and private equity managers
Ms. Pershkow's experience includes counseling clients on a wide variety of investment management matters, including the formation, registration, reorganization, merger, acquisition and liquidation of investment companies and investment advisers. She assists clients with respect to SEC examinations and inquiries, targeted compliance and business practice reviews, internal investigations and due diligence reviews.
Chambers Review
Provided by Chambers
Global
Registered Funds - USA
Amy Ward Pershkow's practice involves advising independent boards of trustees and investment companies on '40 Act compliance.
"Amy is a very good practitioner."
Discover other Lawyers at
Vedder Price PC
Provided by Chambers
Filter by
Global Market Leaders
Asset Finance
---
USA
Registered Funds
---