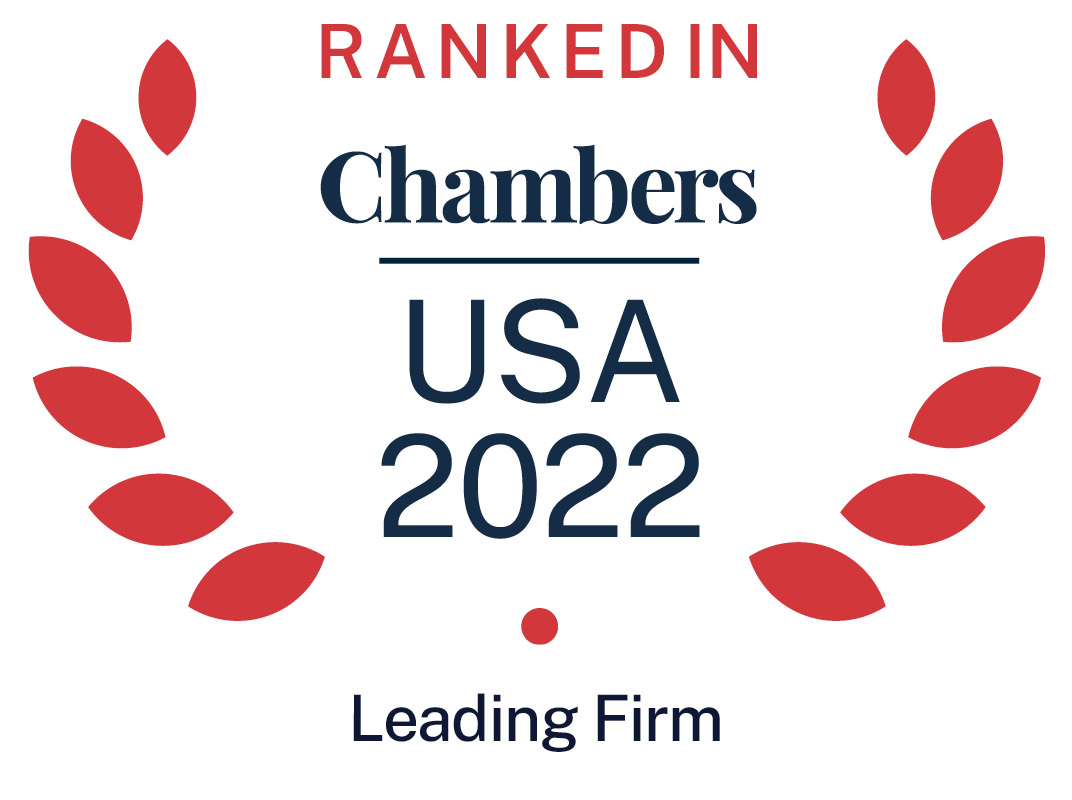 About
Provided by Wyche, P.A.
USA
Firm Details:
Firm Management: Executive Committee
Number of members: 19
Total number of lawyers: 32

Firm Overview:
Wyche has practiced law and served the community for more than 99 years. In that time, Wyche has participated in landmark litigation, served as counsel on cutting-edge transactions and provided community leadership that has helped shape and drive the region's growth and success.
Wyche lawyers are handpicked, one by one, to join the firm because each has the skills and accomplishments to be part of the firm's effort to provide unmatched service to its clients. Wyche attorneys have law degrees from Harvard, Yale, the University of Virginia, Duke and other leading law schools, where many served on law review. Collectively, the firm's attorneys have earned a bounty of academic honors. Many have held clerkships in the United States District Courts, Courts of Appeals or the United States Supreme Court. The firm recognizes, however, that such distinctions alone are not enough to be successful in the practice of law; Wyche attorneys have the real-world experience and wisdom that can be acquired only through years of practice.
Wyche is the South Carolina member of Lex Mundi, the world's leading association of independent law firms.

Main Areas of Practice:
Antitrust & Trade Regulation: Wyche provides both compliance counseling and representation in litigation and its practice has included both civil and criminal antitrust matters. Wyche has given compliance advice on antitrust and distribution matters in a wide variety of industries, including paving, television broadcasting, newspapers, textiles, chemicals, groceries, soft drink bottling, power tools, apparel, home furnishings, hospitals, physician services, construction, recycling and waste disposal.
Commercial Real Estate:
The real estate practice includes commercial development, asset-based lending purchases and sales, construction contracts, leases and fee-in-lieu-of-taxes transactions. Through its subsidiary, Camperdown Title Services, Inc., the firm provides title insurance services and acts as agent for four major title insurance companies.
Corporate/M&A:
Wyche regularly assists regional, national and multinational companies in investigating, structuring, and consummating sophisticated transactions. Wyche's corporate/M&A practice includes leveraged buyouts, recapitalizations, public and private offerings, securities compliance, debt refinancings and mergers and acquisitions. These transactions range from relatively small transactions to billion-dollar deals.
Employment:
Wyche attorneys handle employment litigation in federal and state courts. They have successfully argued a complex ERISA case on behalf of a client before the United States Supreme Court; persuaded the South Carolina Court of Appeals to affirm summary judgment for a client in an employee handbook case; and obtained favorable interpretations of the South Carolina Payment of Wages Act in the South Carolina Supreme Court. Members of the practice also provide general counseling for human resources personnel and management.
Entrepreneur Services:
Wyche has a rich history of serving as legal counsel to start-up and growth stage companies, many of which are now successful, established businesses. The firm continues to grow its practice to serve the expanded needs of today's entrepreneurs, who are building some of the most dynamic and successful companies in the Southeast. Wyche works with companies on initial formation, through the various phases of growth, including raising angel and venture capital, to maturity and exits.
Environmental & Sustainability:
Wyche's environmental and sustainability practice group assists clients in navigating complex environmental laws and proactively seeking ways to improve business practices. Wyche assists with environmental litigation; due diligence in corporate and real estate transactions; natural resources conservation; regulatory compliance, enforcement and permitting; and renewable energy and clean technology development.
Governmental Representation:
Wyche has a long history of providing legal services to South Carolina's counties, cities and state government and also to private clients with governmental needs. As a full-service firm with a deep bench, Wyche can quickly and deftly handle a wide range of issues from constitutional challenges and politically sensitive matters to everyday issues, such as drafting and reviewing contracts, and providing advice and counseling.
Intellectual Property:
The intellectual property practice involves both counseling with respect to the protection of intellectual property, as well as representing clients in litigation concerning infringement or misappropriation of intellectual property. Wyche attorneys have litigated virtually every aspect of intellectual property, including copyrights, trademarks, patents, trade secrets, confidentiality agreements, electronic commerce and common law proprietary information.
Litigation:
Wyche litigators are the lawyers of choice for big case litigation and matters presenting novel questions of law. The firm engages in complex civil litigation in state and federal courts, including substantial class action work. It regularly handles matters in areas such as antitrust, First Amendment, securities, corporate governance, minority shareholder oppression, insurance practices, and all forms of intellectual property. In addition to the areas just mentioned, the firm advises and litigates on behalf of clients in numerous areas, including bankruptcy, communications, construction, employment, employee benefits, environmental, financial institutions, health care, municipal bonds, probate, commercial real estate, taxation, intellectual property and trade regulation.
Clients:
The firm's clients are diverse. They include major pharmaceutical companies, multinational corporations, entrepreneurs and start-ups, electronics manufacturers, hospitals, real estate developers, engineering and architectural firms, newspapers and television stations, colleges and universities, and even other lawyers and law firms. Specific clients include 100 Prince Avenue, LLC, Cardinal Health, Inc., Deere & Company, Farm Products, LLC, Homes Urban, LLC, Milliken & Company, Pacolet Milliken, Presbyterian College, Synterra, T&S Brass, TKC Aerospace, and DearQuest Diagnostics.
Ranked Offices
Provided by Wyche, P.A.
Wyche, P.A. rankings
USA Guide 2022
Filter by
South Carolina
Corporate/M&A
1 Department
2 Ranked Lawyers
Department
Lawyers
Environment
1 Department
2 Ranked Lawyers
Department
Lawyers
Litigation: General Commercial
1 Department
6 Ranked Lawyers
Department
Litigation: General Commercial
Lawyers
Real Estate
1 Department
2 Ranked Lawyers
Department
Lawyers