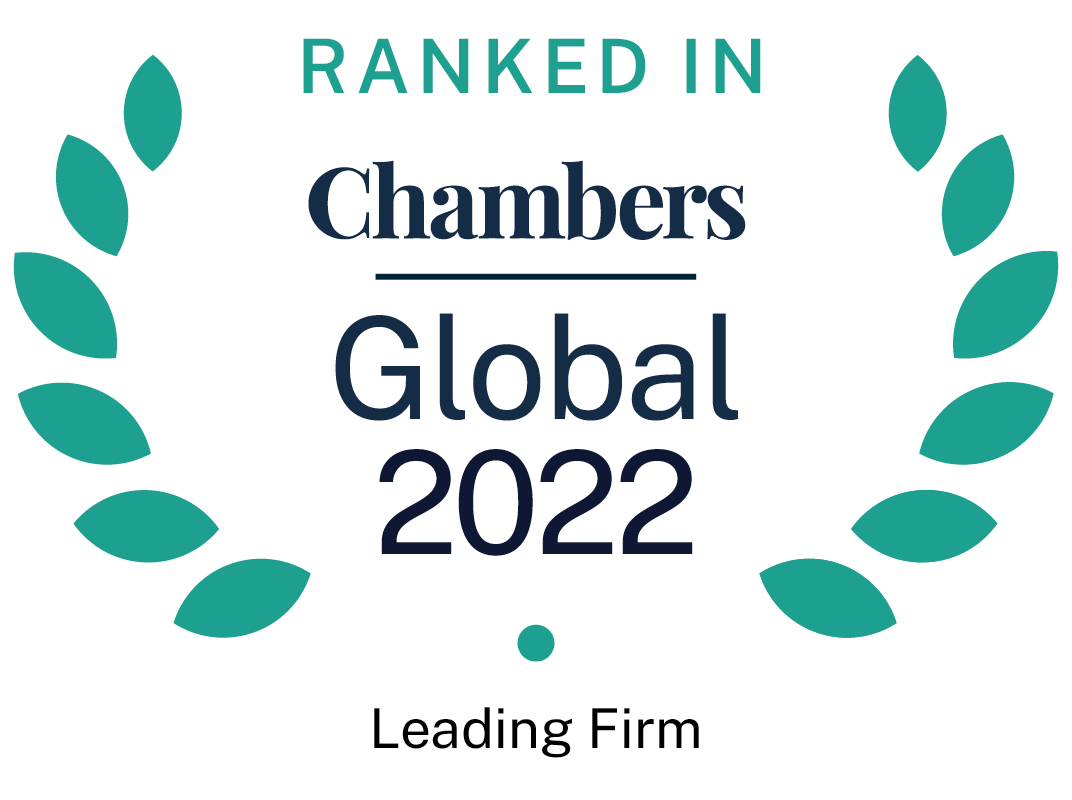 About
Provided by Wiersholm
Global
Chairman: Kjersti T. Trøbråten
Managing Partner: Morten Goller
Number of partners: 46
Number of lawyers: 180
Languages: English, French, German, Spanish and the Scandinavian languages
Firm Overview:
Wiersholm is an internationally oriented firm of lawyers, dedicated to covering the needs of the business community for strategic advice on business law, operational legal assistance and legal proceedings. The firm's services are based on top legal competence combined with efficiency and understanding of how business works. 171 lawyers and 80 other employees work in a focused and determined way to perform beyond the client's expectations.
Main Areas of Practice:
Banking & Finance:
Wiersholm covers all areas of banking, finance and capital markets work, including secured and syndicated loan transactions and guarantees, structured finance and project finance.
Contact: Kaare P. Sverdrup
Email: [email protected]
Contracts:
Wiersholm handles all legal issues relating to the conclusion of contracts. A substantial volume of work is related to onshore and offshore construction, including project, transport and installation contracts.
Contact: Ronny Lund
Email: [email protected]
Corporate & Commercial:
Wiersholm advises a wide range of large and medium-sized domestic and foreign corporations on corporate and commercial issues.
Contact: Kai Thøgersen
Email: [email protected]
Dispute Resolution:
Wiersholm is a leading firm for litigation, arbitration and other forms of dispute resolution, and covers all types of commercial cases before Norwegian courts, the European courts and domestic and international courts of arbitration. Wiersholm has the largest number of partners admitted to the Supreme Court in Norway.
Contact: Thomas G. Naalsund
Email: [email protected]
Employment & Benefits:
Wiersholm's expanding practice covers both employer and employee issues. Clients include major corporations, state-owned institutions and employer organisations. The firm has particular expertise in restructuring and downsizing.
Contact: Eli Aasheim
Email: [email protected]
Energy & Offshore:
Wiersholm serves the largest corporations in the petroleum, electricity and alternative energy sectors. The firm advises in negotiations with government agencies and EU authorities.
Contact: Inge E Bartnes
Email: [email protected]
EU & Competition:
This practice area has become increasingly important since Norway became a member of the EEA. The firm handles antitrust, completion and marketing issues involving companies doing business in the Norwegian market.
Contact: Håkon Cosma Størdal
Email: [email protected]
Governmental Regulations:
Wiersholm has extensive expertise in public law and long experience in assisting private enterprises in their contact with public authorities.
Contact: Morten Goller
Email: [email protected]
Insurance & Indemnity:
Wiersholm has for a number of years assisted the largest insurance companies in Norway and abroad in the fields of ordinary and marine insurance and reinsurance. Many of the cases that have been conducted before the Supreme Court have established precedent.
Contact: Magnus Nordøy Snellingen
Email: [email protected]
Intellectual Property Rights:
Wiersholm advises on all areas of IP law, including litigation, and has specialists within patent law, copyright trademarks and marketing law.
Contact: Rune Opdahl
Email: [email protected]
Compliance & Investigation:
Wiersholm has been involved in the largest and most prominent investigations carried out in Norway. The lawyers possess leading expertise and unique experience with issues related to the far-reaching US anti-corruption rules, FCPA – Foreign Corrupt Practices Act.
Contact: Jan Fougner
Email: [email protected]
IT &Electronic Communication:
Wiersholm represents major corporations in the fields of information technology, telecom, broadcasting, publishing, the internet, music and entertainment. The practice covers both regulatory and contract law, freedom of speech, IPR, international alliances and cross-border issues.
Contact: Hans Erik Johnsen
Email: [email protected]
M&A:
Wiersholm has one of Scandinavia's most dedicated groups of professionals in the field of M&A, which cover all relevant areas of law. The firm has played a leading role in a large proportion of the most significant public as well as private M&A transactions in Norway in recent years.
Contact: Harald Hellebust
Email: [email protected]
Real Estate:
Wiersholm is a first choice legal advisor for real estate transactions and development in Norway, both as legal advisers and in litigation matters. The firm advises and assists in all legal issues related to the purchase, sale and administration of real estate.
Contact: Tom Rune Lian
Email: [email protected]
Restructuring & Insolvency:
Wiersholm offers a leading, full-service practice with substantial national and international experience with handling different aspects of complex financial restructurings and cross-border insolvency matters.
Contact: Ståle Gjengset
Email: [email protected]
Stock Exchange & Securities:
Wiersholm provides advice on all aspects of legal issues related to listed securities transactions. The firm is a market leader in initial public offerings (IPOs) and share offerings, and its lawyers have experience from the Ministry of Finance, Oslo Stock Exchange and the Financial Supervisory Authority of Norway.
Contact: Tone Østensen
Email: [email protected]
Shipping & Transport:
Wiersholm handles a variety of shipping-related issues, including charter party compliance, insurance claims, ship finance, sale and purchase of vessels and maritime regulations compliance, including oil pollution and safety at sea.
Contact: Karl Even Rygh
Email: [email protected]
Tax:
Wiersholm has experience in both national and international tax law, VAT and customs law, with particular emphasis on international tax and customs law.
Contact: Bettina Banoun
Email: [email protected]
Trade & Industry:
Wiersholm provides assistance with agency and distribution arrangements, franchising and other aspects of agency law. The firm also focuses on commercial contracts, licensing and commercialisation of new products.
Contact: Kai Thøgersen
Email: [email protected]
International Work:
Wiersholm advises on major cross-border M&A transactions and securities offerings, and on the establishment of foreign companies in Norway. The lawyers have extensive international experience, and several have legal training from the US, the UK and other EU countries. Due to the firm's international expertise, it litigates cases before the EFTA and EU courts. The firm has a close cooperation with well renowned law firms in Scandinavia, Europe, the US, South America, Asia and Australia.
Ranked Offices
Provided by Wiersholm
Contributions
1 Contribution provided by Wiersholm
Slide 1 of 1
Trends and Developments | Norway
Following the pandemic, the Norwegian labour market has been characterised by the following. Severa...
Trends and Developments | Norway
Following the pandemic, the Norwegian labour market has been characterised by the following. Severa...
Wiersholm rankings
Global Guide 2022
Filter by
Norway
Banking & Finance
1 Department
3 Ranked Lawyers
Department
Lawyers
Capital Markets: Equity
1 Department
4 Ranked Lawyers
Department
Lawyers
Corporate/M&A
1 Department
4 Ranked Lawyers
Department
Lawyers
Dispute Resolution
1 Department
5 Ranked Lawyers
Department
Lawyers
Articles, highlights and press releases
11 items provided by Wiersholm