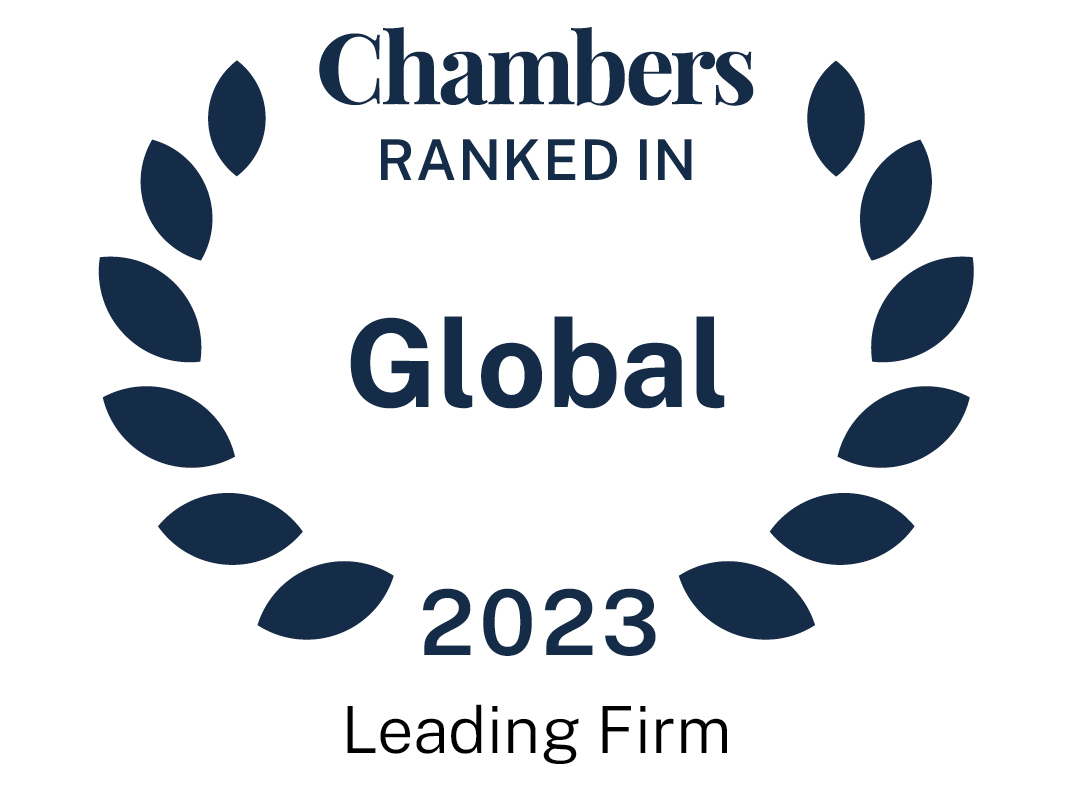 About
Provided by Webber Wentzel
Global
Senior Partner: Christo Els
Number of partners: 150+
Number of lawyers: 450+
Languages: English, Dutch, French, German, Portuguese, Afrikaans
Firm Overview:
Founded in 1868, Webber Wentzel is a leading full-service law firm providing clients with innovative solutions to their most complex legal and tax issues across Sub-Saharan Africa. With over 450 lawyers, their multi-disciplinary expertise is consistently ranked top-tier in leading directories and awards, both in South Africa and on the African continent. Their collaborative alliance with Linklaters and their deep relationships with outstanding law firms across Africa provide clients with market-leading support wherever they do business. Webber Wentzel was named South Africa Law Firm of the Year at the Chambers Africa Awards 2022.
Webber Wentzel's purpose is to have a transformative and sustainable impact through our work and actions. They believe in making a positive contribution to the communities in which they work and are proud to call themselves home to one of South Africa's most long-standing, dedicated pro-bono practices. They are committed to promoting access to justice for all South Africans, upholding the Constitution and protecting the rule of law. Their Corporate Social Investment initiatives also focus on supporting initiatives and projects that promote access to justice, education and access to education and socio-economic development.
As a firm, they are committed to transformation and diversity.They are an accredited Level 1 broad-based black economic empowerment (B-BBEE) contributor and are engaged in a number of initiatives aimed at driving transformation and inclusivity within their organisation, the legal sector and society.
Practice Areas:
Administrative Law
Banking & Finance
Business Rescue & Restructuring
Capital Markets
Competition
Corporate/M&A
Corporate Investigations
Dispute Resolution
Employment
Intellectual Property
International Arbitration
Investment Funds
IT & Telecommunications
Media & Broadcasting
Projects
Real Estate
Regulatory (including Financial)
Tax
Transfer Pricing
Sectors:
Agribusiness, Food & Beverage
Energy & Infrastructure
Engineering & Construction
Financial Services
Fintech
Hospitality & Leisure
Industrials
Mining
Private Equity & Strategic Investors
Retail
Telecommunications, Media & Technology
Transport
Recent high profile matters include acting for/advising:
Acted for MultiChoice Group (MultiChoice) in the establishment of a joint venture, with NBCUniversal Media, LLC (NBCUniversal) and Sky UK Limited (Sky), to bring some of the world's best content and technology to streaming customers across sub-Saharan Africa.
Advised Deloitte South Africa in defending a multi-billion-rand claim brought by Tongaat Hulett Limited and certain of its subsidiaries.
Advised the Department of Trade, Industry and Competition in designing policy measures to restrict and regulate the trade in waste scrap and semi-finished ferrous and non-ferrous metal products to limit damage to infrastructure and the economy.
Acted for our client, Cheri Nel, and the Cystic Fibrosis Association (Central Region) (CFA), to lodge an application to the Court of the Commissioner of Patents against Vertex Pharmaceuticals Inc. for a compulsory licence under several South African patents.
Advised Sasol and their partner, Air Liquide, on another purchase agreement for 260MW of renewable energy from TotalEnergies Mulilo.
Acted for International Venture Group (as lender) in a secured US dollar loan facility towards MG Health's proposed expansion of its cannabis-related cultivation and manufacturing facilities.
Represented the Johannesburg Stock Exchange in the successful suspension of Trustco's share trading, after years of litigation in the High Court and Financial Services Tribunal, due to inaccuracies in Trustco's annual financial statements.
Assisted and advised Ernst & Young's Stefan Smyth (business rescue practitioner) on a ZAR 250 million business rescue matter involving the refinancing and restructuring of Ster-Kinekor's debt and the 100% purchasing of Ster-Kinekor's shares by Blantyre Capital Limited and Greenpoint Specialised Lending.
Acted on behalf of Maureen Mnisi and others regarding the reinstatement of the upgrading of an informal settlement in Protea South.
Our client, amaBhungane succeeded in an application before the Constitutional Court following its challenging of the constitutionality of the Executive Member's Ethics Code regarding the disclosure of private donations to political campaign
Webber Wentzel, working with Absa's forensic investigative unit, brought numerous proceedings to freeze stolen monies and assets, after ZAR 103 million was stolen in a sophisticated theft scheme perpetrated by a former Absa employee.
Our Pro Bono Team launched an urgent application to intervene in the application brought by Health Squared Medical Scheme for leave to apply in terms of section 51 (2) of the Medical Schemes Act 131 of 1988 for its voluntary winding up.
Advised on the formation of a joint venture between Ringier AG and SportRadar AG which aims to develop new sports information and entertainment services throughout Africa.
Assisted Mergence Investment Managers to acquire a controlling equity stake in one of South Africa's largest affordable housing and lifestyle brands.
Schneider Electric, represented by Webber Wentzel, has succeeded with an internal administrative appeal against SARS' legally flawed customs audit practices.
Carte Blanche, represented by Webber Wentzel, secured a ruling in its favour after urgent interdictory proceedings were brought against it by Crest Choice Chicken (Pty) Ltd in the High Court of Johannesburg.
Our Environmental team recently successfully defended two separate appeals lodged against environmental authorisations (EA) granted for renewable energy projects.
On 28 June 2022, the Constitutional Court confirmed an order declaring the Marriage Act and the Divorce Act were inconsistent with the Constitution, as they fail to recognise marriages solemnised in accordance with Sharia law as being valid in South Africa. Our Pro Bono team represented the Muslim Assembly Cape (MAC) as an amicus party in both the High Court and Constitutional Court proceedings.
Acted for an individual employee, Ms Mofokeng, who was dismissed from Tharisa Minerals (Pty) Ltd (Tharisa) for raising her dissatisfaction with a rule which precludes women at the mine from wearing high heel shoes.
On 22 June 2022, the Judicial Commission of Inquiry into Allegations of State Capture, Corruption and Fraud in the Public Sector including Organs of State (State Capture Commission) unequivocally vindicated our client, MultiChoice. Since 2017, allegations of state capture in the South African broadcasting environment have been levelled against MultiChoice.
In a unanimous judgment penned by the Honourable Justice Madlanga on 21 June 2022, the Constitutional Court ruled that Transnet had validly terminated a 50-year-old pipeline agreement with Total and Sasol which regulated the conveyance of crude oil from Durban to the Natref inland refinery at Sasolburg.The ruling is a major win for Transnet in a litigation battle which has been ongoing since 2013. Total South Africa (Pty) Limited and Sasol Oil (Pty) Limited are presently claiming damages of over ZAR 1,8 billion for an alleged breach of Transnet's obligations under the pipeline agreement.
In June, a judgment by the Supreme Court of Appeal ruled that the tobacco ban imposed during the COVID-19 lockdown infringed four constitutional rights. We have represented the tobacco industry over the past two years with regard to the COVID-19 lockdown restriction on the sale of tobacco products.
On 7 June 2022, the Supreme Court of Appeal (SCA) upheld an appeal by our client, the Minister of Trade, Industry and Competition (the Minister), against an order of the Pretoria High Court which reviewed and set aside a decision by the Commissioner for the South African Revenue Service (SARS) to seize 19 containers of clothing imported from China in terms of the Customs and Excise Act 91 of 1964 (the Act).
Webber Wentzel, working with its alliance and key relationship partners across various African jurisdictions, advised AkzoNobel on its acquisition of Kansai Plascon in East and Southern Africa.
We succeeded (in arbitration and then settlement) in complex disputes involving over 55 claims worth hundreds of millions of Rands relating to the Aggeneys and Koonkoonsies solar PV projects.
On 16 May 2022, an arbitration award was handed down in a private arbitration before Deputy Chief Justice Dikgang Moseneke for access to communal land under section 54 of the MPRDA. Our Pro Bono team acted for the Lesetlheng Land Committee (LLC).
The National Soccer League, represented by Webber Wentzel, secured a ruling in its favour from the Court of Arbitration for Sport in a matter involving more than ten applications brought by Royal AM.
Advised Sanlam Limited and its subsidiaries on the formation of a proposed joint venture with Allianz across 29 African jurisdictions, creating a ZAR 33 billion pan-African financial services entity.
Acted on behalf of the National Soccer League (NSL) regarding the postponement of Kaizer Chiefs matches in December 2021 due to a COVID-19 outbreak within the team. Three days (6 May) before an urgent review application was to be heard before the Johannesburg High Court, Kaizer Chiefs withdrew its opposition to our client's application and tendered our client's costs.
Acted for Brait and Virgin Active in relation to a capital investment by existing and new shareholders in Virgin Active International Investments Limited and the acquisition by Virgin Active of the Kauai and Nu businesses.
Ranked Offices
Provided by Webber Wentzel
South Africa - Head office
South Africa
Cape Town

15th Floor, Convention Tower, Heerengracht, Foreshore 8001, PO Box 3667, Cape Town, Western Cape, South Africa, 8000

View ranked office
Contributions
1 Contribution provided by Webber Wentzel
Slide 1 of 1
Trends and Developments | South Africa
Merger and acquisition activity in South Africa in 2022 was 7% lower than the recent peak reached a...
Trends and Developments | South Africa
Merger and acquisition activity in South Africa in 2022 was 7% lower than the recent peak reached a...
Webber Wentzel rankings
Global Guide 2023
Filter by
Africa-wide
Corporate/M&A & Private Equity
1 Department
Department
Corporate/M&A & Private Equity
Investment Funds
1 Ranked Lawyer
Lawyers
Projects & Energy
1 Department
1 Ranked Lawyer
Department
Lawyers
Projects & Energy: Mining & Minerals
1 Department
Department
Projects & Energy: Mining & Minerals
Department
South Africa
Administrative & Public Law
1 Department
4 Ranked Lawyers
Department
Administrative & Public Law
Lawyers
Banking & Finance
1 Department
2 Ranked Lawyers
Department
Lawyers
Banking & Finance: Regulatory
2 Ranked Lawyers
Lawyers
Capital Markets: Debt
1 Department
2 Ranked Lawyers
Department
Lawyers
Capital Markets: Equity
1 Department
4 Ranked Lawyers
Department