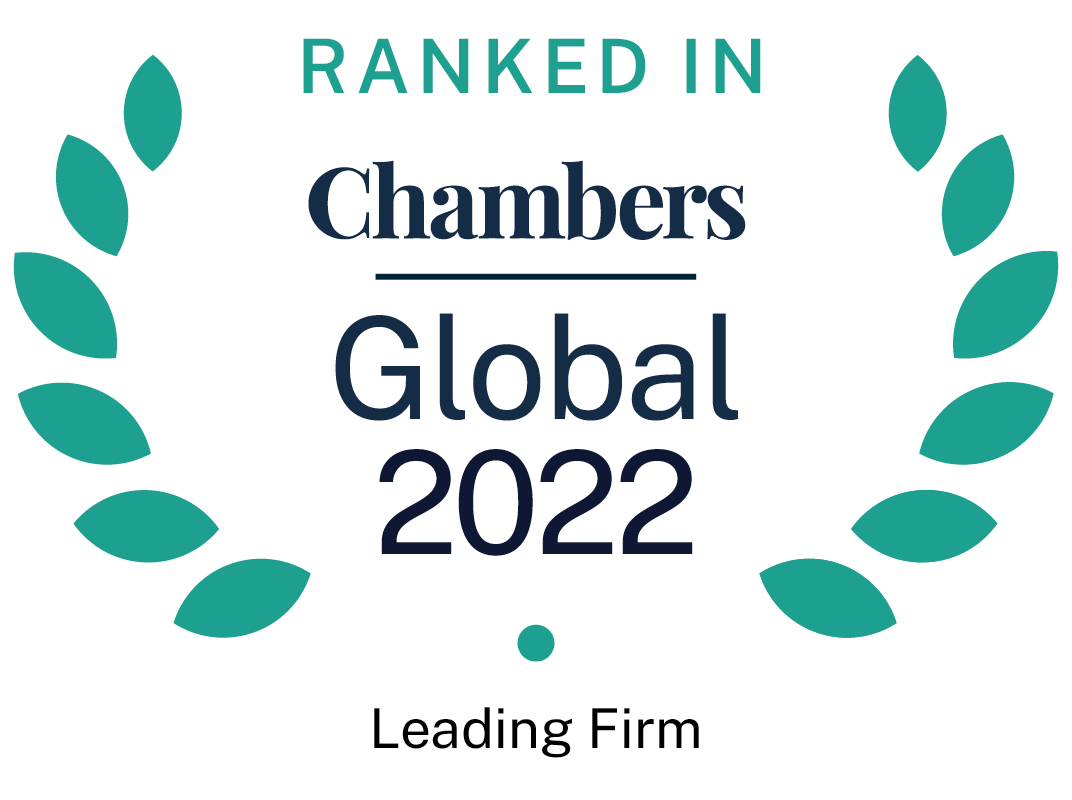 About
Provided by Von Wobeser y Sierra, SC
Global
Firm Details:
Managing & Senior Partner: Claus von Wobeser
Number of partners worldwide: 24
Number of other lawyers worldwide: more than 80
Languages: Spanish, English, French, German, Dutch and Japanese
Firm Overview:
Von Wobeser y Sierra, S. C. is a Mexican law firm founded in 1986, with the principles of excellence and integrity as its cornerstones. Composed of seventeen different practices, six industry groups and one desk (German), the firm is full-service, offering a wide spectrum of legal services. We have a solid and diverse team of world-class talent, which develops long-term relationships with our clients, based onour collaborative and problem-solving approach.
The business and legal community recognizes the firm's team of lawyers for their experience, expertise and ability to counsel leading companies and contribute to their growth. They provide comprehensive advice from the planning and setup stages to the day-to-day operations, facilitating their development and expansion in Mexico and the rest of the world. Our firm has earned international recognition from the most prestigious legal researchers: Chambers and Partners Global, Chambers and Partners Latin America, The Legal 500, Latin Lawyer 250, Global Arbitration Review 100 (GAR 100), Global Competition Review 100 (GCR 100), Global Investigations Review 100 (GIR 100), Global Restructuring Review 100 (GRR 100), Who's Who Legal (WWL), Latin American Corporate Counsel Association (LACCA), IFLR1000 and Benchmark Litigation, among others.
In order to support our clients to reach their business goals, we concentrate on developing a deep understanding of each company's core business. Our firm operates as a strategic partner that undertakes the most relevant legal issues and transactions of the companies we assist. Many of our clients make the most important investments in Mexico and Latin America and are in the rankings of Fortune 50 and Fortune 500, and listed on the Dow Jones, S&P 500, DAX, the Nikkei index and the Mexican Stock Market. The Von Wobeser y Sierra team includes twenty four partners, five of counsel, seven counsel and more than eighty associates, all with notable skills and a deep knowledge of the current law and the most relevant legal developments in the national and international scene.
Main Areas of Practice
Anti-corruption & Compliance
Arbitration
Banking & Finance
Bankruptcy & Restructuring
Competition & Antitrust
Corporate, Mergers & Acquisitions
Energy & Natural Resources
Environmental
Immigration & Global Mobility
Industrial & Intellectual Property
International Trade & Customs
Labour, Executive Compensations & Benefits
Litigation
Real Estate
Tax
Telecommunications, Media & Technology
Practice Industry Groups:
Automotive & Manufacturing
Consumer Goods
Energy & Natural Resources
Financial Services
Pharmaceutical & Life Sciences
Real Estate
Practice Group:
Environmental, Social and Governance (ESG)
Pro bono:
Von Wobeser y Sierra is proud to be a pro bono leader. Our firm signed an agreement for the promotion of pro bono work with the Fundación Barra Mexicana, A.C., with the objective of filing a quarterly report stating the number of pro bono hours worked during that period, as well as a detailed description of the work done and the clients to whom it was provided. We have been fulfilling this obligation since January 1, 2007.
In addition, our firm participated on the committee that prepared the preliminary draft of the "Declaration of Pro Bono Work for the American Continent", the purpose of which is precisely the promotion and development of this important work throughout Latin America.
Since 2012, Von Wobeser y Sierra has received the recognition "Leading Lights", from the Vance Center and Latin Lawyer, as one of the most committed law firms in Latin America in pro bono work, which gives us great satisfaction and energizes us to redouble our efforts.
Diversity and Inclusion:
Our firm has strengthened its commitment through the creation of the Diversity Committee, which promotes an inclusive work environment regardless of gender, sexual orientation, socioeconomic level, different capacities, or any other condition.
Regarding sexual diversity, in December 2019 and December 2020 the firm obtained the recognition of LGBT Best Place to Work, a certification of the Human Rights Campaign Foundation of Mexico.
As one of its symbolic acts, our firm has signed the promise of Equal Representation in Arbitration (ERA), which was launched on May 18, 2016 in London to help women in arbitration.
We have actively supported women lawyers through Abogadas MX, a recently formed Mexican non-profit organization that focuses on the preparation of women lawyers in the business world.
Ranked Offices
Provided by Von Wobeser y Sierra, SC
Contributions
3 Contributions provided by Von Wobeser y Sierra, SC
Slide 1 of 2
Trends and Developments | Mexico
Slide 2 of 2
Law and Practice | Mexico
Trends and Developments | Mexico
Law and Practice | Mexico
Von Wobeser y Sierra, SC rankings
Global Guide 2022
Filter by
Austria
Corporate/M&A
1 Ranked Lawyer
Germany
Corporate/M&A
1 Department
Global Market Leaders
International Arbitration: Most In Demand Arbitrators
1 Ranked Lawyer
Lawyers
Latin America - International Counsel
International Arbitration: Most In Demand Arbitrators
1 Ranked Lawyer
Mexico
Compliance
1 Department
1 Ranked Lawyer
Department
Lawyers
Corporate/M&A
1 Department
2 Ranked Lawyers
Department
Lawyers
Rupert Hüttler
Foreign expert for Austria
Dispute Resolution
1 Ranked Lawyer
Lawyers
Dispute Resolution: Arbitration
1 Department
2 Ranked Lawyers
Department
Dispute Resolution: Arbitration
Lawyers
Dispute Resolution: Civil & Commercial Litigation
1 Department
2 Ranked Lawyers
Department
Dispute Resolution: Civil & Commercial Litigation
Lawyers
Dispute Resolution: Most in Demand Arbitrators
1 Ranked Lawyer
International Trade/WTO
1 Department
2 Ranked Lawyers
Department
Lawyers
María de Lourdes Salazar y Vera