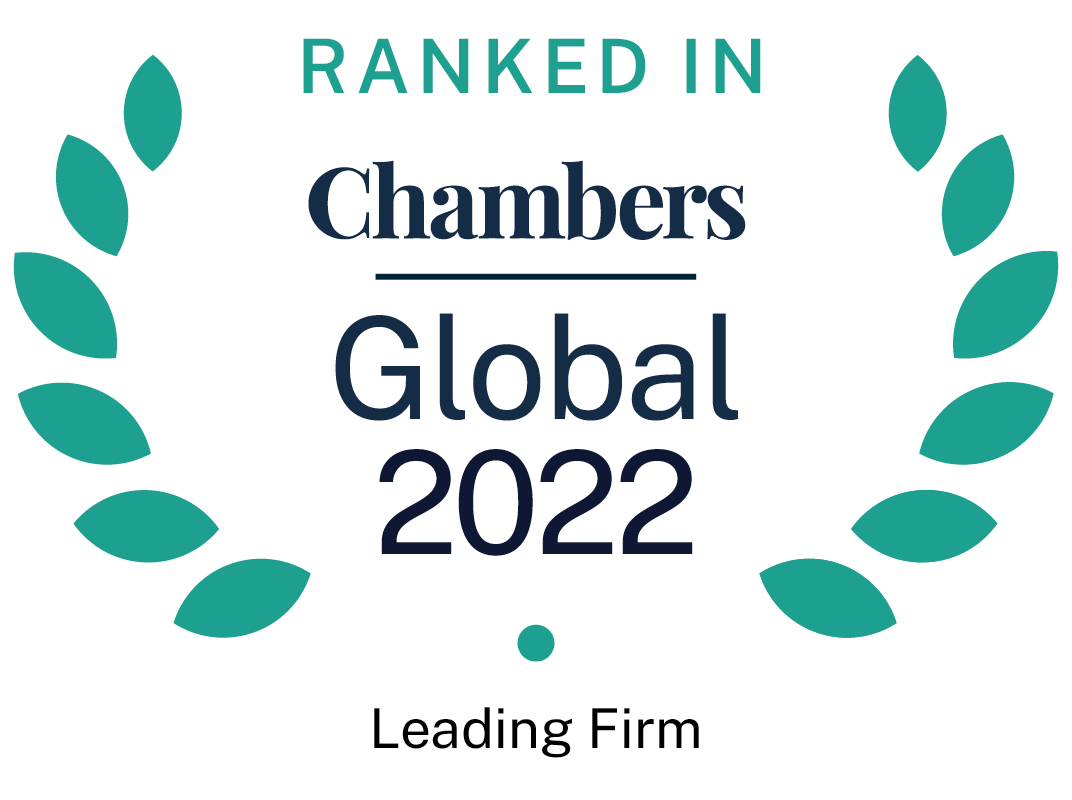 About
Provided by Shin & Kim
Global
Managing Partner: Jong-Han Oh
Number of fee earners: 600+
Number of lawyers: 500+
Languages: English, Korean, Chinese, French, Japanese, German, Spanish, Russian, Vietnamese, Indonesian
Firm Overview:
Shin & Kim is a top-tier law firm in Korea with a stellar record of being the trusted adviser to the world's leading Korean and multinational corporations, financial institutions and government entities on business-critical and ground-breaking mandates. The firm is one of the largest with over 600 professionals (including Korean and foreign attorneys, patent attorneys, tax attorneys, certified public accountants, customs specialists, and other advisors). These professionals work in close-knit teams to deliver client-focussed results through its offices in Korea and Asia, and together through its unrivalled network of leading local firms around the world. Shin & Kim's clients rely on the firm's commitment to quality and pursuit of the client's commercial objectives.
Main Areas of Practice:
Antitrust & Competition:
Shin & Kim has the largest number of professionals, who are dedicated to antitrust & competition-related matters. The firm has represented many private companies, both Korean and foreign, in their dealings with the Korean Fair Trade Commission, whether in the context of notification of M&A transactions or with investigations by the KFTC for unfair trade practices. The team is led by both highly experienced lawyers and former KFTC officials. Banking, Securities, Finance &
Capital Markets:
Shin & Kim advises on all areas of banking, corporate finance, capital markets, and derivatives. The firm has advised many of the leading foreign banks and financial institutions. The firm's lawyers continue to advise on some of the largest and most complex issuance of equity or debt by Korean issuers, IPOs, securitisation, structured finance, project finance, and derivatives, as well as on regulatory compliance work.
Corporate/M&A:
Shin & Kim represents both foreign and domestic clients in a range of the cross-border M&A transactions in various industries. The firm also specialises in providing legal services relating to foreign direct investments, and has extensive experience assisting US, European, Asian and other foreign clients in establishing subsidiaries, joint ventures, branches, and liaison offices in Korea.
Energy & Resources:
The energy and resources team advises on all regulatory aspects affecting energy or resources projects in Korea. In addition, it has advised on investors, financiers, governmental agencies and offtakers in various large scale projects, both in Korea and overseas. Whether it be an ESS solar power facility, an offshore wind project, an LNG terminal or a regasification pipeline network, our team has the experience and expertise to assist clients to navigate the myriad of legal and commercial issues.
Employment & Labour:
Shin & Kim provides comprehensive legal services to Korean and foreign clients on all aspects of labour and employment-related matters, including internal and external investigations, employee dismissal, severance pay, collective bargaining and labour union disputes, and employmentrelated issues in M&A transactions. FCPA,
Anti-Corruption & Compliance:
Shin & Kim has extensive experience in advising and defending clients in matters involving the US Foreign Corrupt Practices Act (FCPA), the UK Bribery Act and Korean anti-corruption laws.
Intellectual Property:
The firm's IP team handles both contentious and noncontentious matters. Shin & Kim is active in trademark, patent, copyright, design, trade secret, unfair competition, and internet domain name matters. The firm has an integrated team of 40 lawyers and patent attorneys handling IP matters, supported by more than 50 non-lawyer specialists with subject matter expertise.
International Arbitration:
Shin & Kim's well-respected arbitration practitioners represent the firm's clients in large complex arbitrations all over the world and under the rules of all major arbitral institutions, including the ICC, SIAC, HKIAC, LCIA and the KCAB. Understanding the commercial objectives of the underlying matter that is the subject of the dispute is the team's strength.
Litigation:
Shin & Kim is recognised as one of the premier firms in Korea for litigation. The litigation department is divided into six specialist practice groups that focus on the different types of litigation and litigation in various industries. The matrix approach of forming teams of subject matter experts with industry experts has been a winning approach for clients. Shin & Kim continues to be involved in many of the country's leading and landmark cases.
Real Estate:
Shin & Kim is the market-leader. The firm's real estate experts advise institutional lenders, developers, corporations and foreign investors in all real estate-related matters, including some of the most complex and landmark transactions. The firm assists both Korean and foreign clients on commercial real estate purchase or sale transactions, leasing, deal structuring, and financing.
Tax & Customs:
The team consists of over 40 lawyers, CPAs and former government officials from the National Tax Service, Ministry of Strategy and Finance, and the Korea Customs Service. It advises on all types of domestic and international tax-related matters, including tax audit defense, tax mock audits, advice on international transactions and tax treaties, transfer pricing, as well as customs-related advisory services.
TMT:
Shin & Kim's TMT practice group has been at the forefront of advising domestic and foreign clients in the broadcasting and telecommunications industries, providing highly specialised advice on regulatory, M&A and dispute resolution matters. The group comprises of subject matter and industry experts, who have vast experience with various government agencies, including the Ministry of Science, ICT and Future Planning, and the Korea Communications Commission.
Clients:
Shin & Kim advises numerous international corporations conducting cross-border transactions or operations in Korea. The firm's client base includes a wide array of industries in the areas of banking, securities, insurance, private equity, automobiles, pharmaceuticals and cosmetics, IT, engineering and consumer products.
International Work:
Shin & Kim is one of the few Korean law firms able to provide quality legal advice to multinational corporations in all areas of commercial practice. Most of Shin & Kim's partners in its corporate and finance departments have worked at European or US law firms, as have the firm's foreign legal consultants. Many of the firm's attorneys have studied abroad and are licensed in foreign jurisdictions.
Ranked Offices
Provided by Shin & Kim
South Korea - Head office
Contributions
6 Contributions provided by Shin & Kim
Slide 1 of 3
Trends and Developments | South Korea
As in other countries, the global COVID-19 pandemic has brought many changes to the trends and deve...
Law and Practice | South Korea
The general counsel's comprehensive guide | South Korea
Slide 2 of 3
Trends and Developments | South Korea
Law and Practice | South Korea
Slide 3 of 3
Trends and Developments | South Korea
In Korea, the statutory basis for challenging cartel behaviour/effects is the Monopoly Regulation a...
Law and Practice | South Korea
The general counsel's comprehensive guide | South Korea
Shin & Kim rankings
Global Guide 2022
Filter by
North Korea
General Business Law
1 Department
South Korea
Banking & Finance: Domestic Firms
1 Department
3 Ranked Lawyers
Department
Banking & Finance: Domestic Firms
Lawyers
Capital Markets: Domestic Firms
1 Department
3 Ranked Lawyers
Department
Capital Markets: Domestic Firms
Lawyers
Capital Markets: Securitisation
2 Ranked Lawyers
Lawyers
Corporate/M&A
2 Department
7 Ranked Lawyers
Department
Corporate/M&A (North Korea)
Lawyers
Articles, highlights and press releases
38 items provided by Shin & Kim