Riley Safer Holmes & Cancila LLP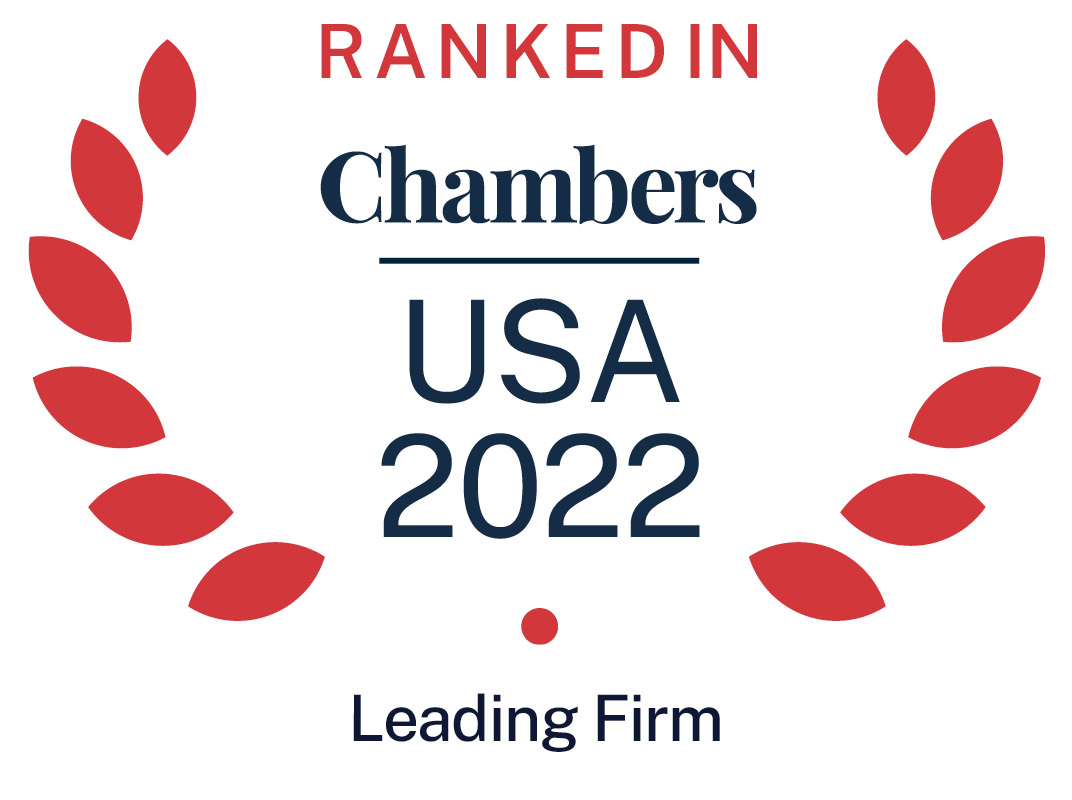 About
Provided by Riley Safer Holmes & Cancila LLP
USA
Managing Partner: Patricia Brown Holmes
Number of partners: 38
Number of lawyers: 91
Firm Overview:
Fortune 500 and other market-leading businesses turn to the elite trial teams and C-Suite advisors of Riley Safer Holmes & Cancila LLP (RSHC) to handle their most pressing challenges.
RSHC attorneys are united by a culture of excellence that is relentlessly client-focused, dynamically innovative, and passionately committed to winning.Noted by the Chambers Diversity & Inclusion Awards as "a true diversity and inclusion pioneer for the profession," the firm draws from its authentic diversity to assemble bespoke teams for each engagement, incorporating multiple perspectives to craft legal strategies and deliver business insights that create success in both the courtroom and the boardroom.
Highlighted Areas of Practice:
Class Actions
■ Defend class actions across the nation involving myriad industries (insurance, consumer products, airlines, restaurants, manufacturers) and claims (contract, consumer fraud, TCPA, RICO, Fair Housing Act, discrimination, warranty, antitrust, products)
■ Illustrative recent wins include accomplishing dismissals of RICO and contract actions for leading airline, dismissal of TCPA actions, defeating series of Medicare Secondary Payer Act actions against leading insurer, and dismissal of claims in lawsuit challenging insurance claim practices
Government Enforcement, Investigations & White Collar Criminal Defense
■ Represent organizations and individuals in criminal and civil investigations and government enforcement actions, in matters involving securities and health care fraud, Foreign Corrupt Practices Act, False Claims Act/qui tam actions, antitrust, and environmental matters; perform sensitive internal investigations for boards and management teams of whistleblower and other allegations; design corporate compliance programs; perform global anti-bribery/anti-corruption compliance assessments; and perform pre-monitorships in the course of government investigations
■ Illustrative recent wins include United States v. Ed Filer, in which RSHCdefended a lawyer indicted for fraud related to his representation of a failing company. The government alleged ten counts of wire fraud, bankruptcy fraud, and perjury. At the end of the government's case, the Court dismissed eight of ten counts. After trial, the Court granted judgment of acquittal on the remaining two counts.
Product Liability & Mass Torts
■ Serve as lead trial counsel and National Coordinating Counsel developing and implementing litigation strategy, managing litigation and trial teams, and resolution of claims
■ Illustrative recent wins include federal court dismissals of consumer product labeling claims of deceptive business practices; trial victories in catastrophic injury/cancer cases; appellate wins in 7th Circuit and Illinois Supreme Court on causation, civil conspiracy, and novel product liability theory based on patent licensing
Commercial Disputes & Litigation
■ Represent domestic and international companies in breach of contract, unfair competition/deceptive trade practices, dealer/distribution disputes, partnership/joint venture disputes, business torts, civil RICO, securities fraud, auto parts issues, and breach of fiduciary duty actions
■ Illustrative recent wins include summary judgment in transshipment dispute with nationwide implications; successful challenge to the constitutionality of dealer protection statute; obtaining defense verdict against $300m lender-liability claim; resolving false advertising actions and mass tort litigation threatening brand equity of international consumer products company; defeat of breach of contract and good faith and fair dealing claims involving flagship product of international food and beverage company
Insurance Litigation
■ Defend insurers in high-stakes bad faith litigation nationwide, sensitive government and internal investigations, and class actions
■ Illustrative recent wins include Fluor Corporation v. Zurich American Insurance Co., in which RSHCdefended Zurich against a $289 million suit for Bad Faith Failure to Settle claims related to environmental contamination and lead poisoning. After jury selection, judgment was entered in favor of Zurich because of pre-trial rulings that plaintiff viewed as dispositive of their claim.
In 2021, the firm garnered international attention for its lead trial role in Bolden v. City of Chicago, et al., a civil rights claim on behalf of client who spent 22 years in prison for a crime he did not commit. The victory, a record-setting $25.2 million claim against police officers indemnified by the City, represents both the firm's excellence at trial work – routinely winning "unwinnable" cases – and its deep commitment to wrongful conviction and other pro bono work.
Additional Areas of Practice:
Aerospace & Aviation
■ Represent claims against aircraft manufacturers and aerospace clients involving global commercial and General Aviation accidents, commercial disputes, and construction defects
Animal Law
■ Nationwide practice in all aspects of animal law litigation, appellate practice, and legislative drafting, which has secured multiple wins at trial, including defending California's humane farm animal confinement law in the U.S. Supreme Court and forcing the USDA to enact regulations providing for humane treatment of birds in commerce nationwide
Antitrust & Competition
■ Litigate antitrust and unfair competition claims nationwide; represent athletic association
Appellate Practice
■ Brief and argue appeals in virtually every federal appellate circuit and in state Supreme and appellate courts
Blockchain & Cryptocurrency
■ Advise clients on legal and regulatory risks related to cryptocurrency trading strategies
Business Transactions
■ Counsel venture capital, private equity, real estate, and airport concession companies in all facets of business, including M&A transactions, equity investments, financing, leasing, and portfolio company support
Connected and Autonomous Vehicles & Unmanned Aerial Vehicles
■ Litigation avoidance and preparation, acquisitions, contract design and negotiation, product liability, and intellectual property issues for emerging companies
Cybersecurity & Data Privacy
■ Privacy and breach preparedness, policy drafting and simulations, and investigate and remediate data breach incidents, including through reporting to regulators and affected individuals
Education
■ Investigate complaints of sexual assault/ harassment, discrimination, retaliation, and misconduct; and represent institutions in Title IX, class action, intellectual property, and other litigation
Environmental Litigation
■ Represent clients in environmental government enforcement actions and related trespass, nuisance, injury claims, and contribution and recovery actions
Financial Services Litigation
■ Represent financial institutions and associated persons in complex litigation (e.g.,class actions, mass actions, and arbitrations), including mortgage origination, servicing, and complex foreclosure cases, as well as all variety of securities and trading-related cases
Intellectual Property
■ Represent clients in variety of intellectual property litigation in state and federal courts, as well as the ITC
Labor & Employment
■ Investigate and report on claims of illegal activity for employers and boards of directors; counsel employers on employment law issues; and litigate employment-related claims, including discrimination, harassment, retaliation, non-competition, and wage and hour
Risk, Reputation & Crisis Management
■ Counsel clients through multi-dimensional crises; design and implement crisis management protocols; and manage responses to government investigations, administrative actions, whistleblower allegations, civil lawsuits, and media reports
OFFICES:
ILLINOIS
CHICAGO: 70 W. Madison St., Ste. 2900, 60602
Tel: 312 471 8700
Email: [email protected]
CALIFORNIA
SAN FRANCISCO: 456 Montgomery St., 16th Fl., 94104
Tel: 415 275 8550
Email: [email protected]
LOS ANGELES/IRVINE:
100 Spectrum Center Dr., Ste. 440, 92618
Tel: 949 359 5500
Email: [email protected]
NEW YORK
NEW YORK: 136 Madison Ave., 6th Fl., 10016
Tel: 212 660 1000
Email: [email protected]
MICHIGAN
ANN ARBOR: 121 W. Washington St., Ste. 402, 48104
Tel: 734 773 4900
Email: [email protected]
Ranked Offices
Provided by Riley Safer Holmes & Cancila LLP
USA - Head office
Chicago

70 W. Madison Street Suite 2900, Chicago, Illinois, USA, 60602

Tel: +1 312.471.8700
Riley Safer Holmes & Cancila LLP rankings
USA Guide 2022
Filter by
Illinois
Litigation: General Commercial
1 Department
Department
Litigation: General Commercial
Litigation: White-Collar Crime & Government Investigations
1 Department
3 Ranked Lawyers
Department
Litigation: White-Collar Crime & Government Investigations
Lawyers