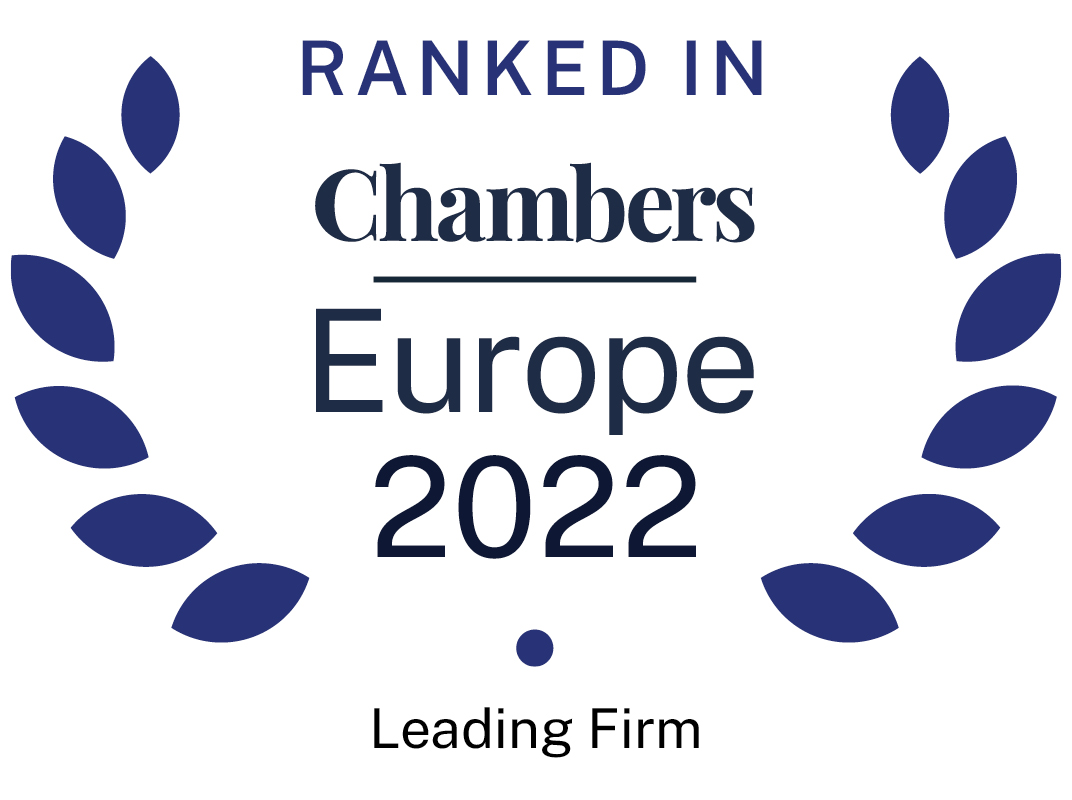 About
Provided by Raue
Europe
Managing Partner: Dr. Wolfram Hertel. 
Number of lawyers: 80
Languages: German, English, French, Hebrew, Italian, Polish, Russian, Spanish, Dutsch
Firm Overview:
Raue is a corporate law firm with international reach. More than 80 attorneys advise clients on transactions and operational issues and represent them in regulatory proceedings and disputes. Its base in Berlin reflects the firm's particular strengths in regulated markets (energy, healthcare, media and telecommunications), in the area of venture capital, and in policy-related issues. Moreover, the Raue team has significant experience in the real estate and infrastructure sectors, in the digital economy, as well as with the arts and cultural institutions. Raue has been advising stakeholders in these focus areas for decades. The attorneys understand the economic and technological factors shaping these sectors and know the relevant market players. Raue is constantly involved in international projects. The firm advises clients from abroad regarding their investments in Germany, as well as German clients pursuing activities outside the country.
Main Areas of Practice:
Antitrust & Public Procurement Law:
Raue provides comprehensive advice to enterprises on German and European antitrust law. This includes general competition law and merger control as well as sector-specific regulations regarding the abuse of market power, and discrimination in the energy, media, telecommunications, and transport sectors.
Architects' Law:
Raue is renowned for the advice it provides to major architecture firms and for the representation of these firms in court. Amongst firm clients are many of the leading German architects. Raue also advises a large number of foreign firms on their projects in Germany.
Arts & Cultural Institutions:
Raue is one of the leading law firms in Germany in the field of arts and cultural institutions. Based on their many years of experience in this arena, the attorneys have gained a unique understanding of the interests of artists and cultural institutions, collectors, auction houses, and publishers.
Compliance:
Raue advises enterprises as well as their representative and supervisory bodies on all aspects of compliance. The team assists clients through each step of the compliance management process.
Corporate, M&A, Finance:
Raue advises enterprises, shareholders, associations, foundations, and the representative and supervisory bodies of corporations on all fields of corporate law, including capital markets law, the laws governing commercial balance sheets, tax law, and insolvency law as well as on transactions.
Energy, Natural Resources, Climate Change:
Raue is one of the leading German law firms in the energy sector advising clients on all matters governed by energy law and antitrust law, as well as on questions of commercial and corporate law, procurement law, and public law.
Family & Inheritance:
Raue supports clients in all legal matters wherever conflicts within the family need to be resolved. Where matters of inheritance law are concerned, the firm will help with succession planning, structuring and drafting wills, and distributing the inheritance among co-heirs.
Healthcare:
Raue advises hospitals, pharmaceutical companies, joint medical practices, and physicians on all aspects of medical law, private and statutory health insurance law, and corporate law. The firm advises on matters of financing and questions of approvals or licensing, in restructuring and cooperation projects, as well as on liability matters.
Intellectual Property:
Raue advises clients on questions of IT strategy, represents them in cases of conflict, and lends support in the course of legislative procedures, both in Germany and on the European level.
Labour & Employment:
Raue provides advice in all fields of labour and employment law. The clients served include German and international listed enterprises, medium-sized companies, employers governed by public law, as well as churches and associations in their capacity as employers.
Litigation & Arbitration:
Representing clients in disputes before courts and in arbitration proceedings is a central part of Raue's work across all practices. The firm uses the insights gained through comprehensive litigation experience when structuring agreements and realising projects, helping to avoid disputes in the future.
Media & Telecommunications:
Raue advises publishing houses, media companies, broadcasting and internet enterprises, collecting societies, as well as movie production companies on all matters of intellectual property, regulatory issues, and media policy. In addition, Raue has been representing telecommunications companies, in particular in those areas in which telecommunications regulation, antitrust law, and civil law intersect.
Notarial Services:
The notaries of Raue have many years of experience in the fields of corporate law, real estate law, and family and inheritance law. All of the notaries also perform notarisations in English, while some of them offer to do so in French, Italian, or Spanish.
Press:
Raue is one of the leading German law firms for press law. Focus areas include pre-trial advice and representation in court of media companies in matters concerning freedom of speech as well as advising enterprises in times of media crises.
Private Equity & Venture Capital:
Raue advises on private equity transactions in the fields of venture capital, buy-outs, and infrastructure. The firm's attorneys provide advice through all phases of an investment up to the exit, are familiar with a wide range of financing tools and have in-depth experience in structuring employee participations. The clients served include private equity funds, family offices, business angels, and strategic investors.

Public:
Raue represents clients — enterprises, the federal government, states, and municipalities — in proceedings before administrative and constitutional courts and in negotiations with public authorities.
Real Estate & Infrastructure:
Raue assists clients in real estate transactions of any kind: asset deals, share deals, agreements for heritable building rights, transfers of real estate portfolios, as well as sale-and-lease-back transactions. The notaries of the practice group have many years of experience in recording real estate transactions.
Tax:
Raue advises private individuals and companies based in Germany and abroad on tax aspects of transactions, assists them in preparing for audits, represents them in tax disputes before financial courts, and provides support on an ongoing basis regarding tax matters.
Ranked Offices
Provided by Raue
Raue rankings
Europe Guide 2022
Filter by
Germany
Corporate/M&A: Mid-Market
1 Department
1 Ranked Lawyer
Department
Corporate/M&A: Mid-Market
Lawyers
Department
Energy: Regulatory
2 Ranked Lawyers
Lawyers
Christian von Hammerstein
Healthcare
1 Department
3 Ranked Lawyers
Department
Lawyers
Private Equity: Venture Capital
1 Department
2 Ranked Lawyers
Department
Private Equity: Venture Capital
Lawyers
Department
Public Law: General
2 Ranked Lawyers
Lawyers
Christian von Hammerstein
TMT: Media
1 Department
1 Ranked Lawyer
Department
Lawyers
Articles, highlights and press releases
36 items provided by Raue