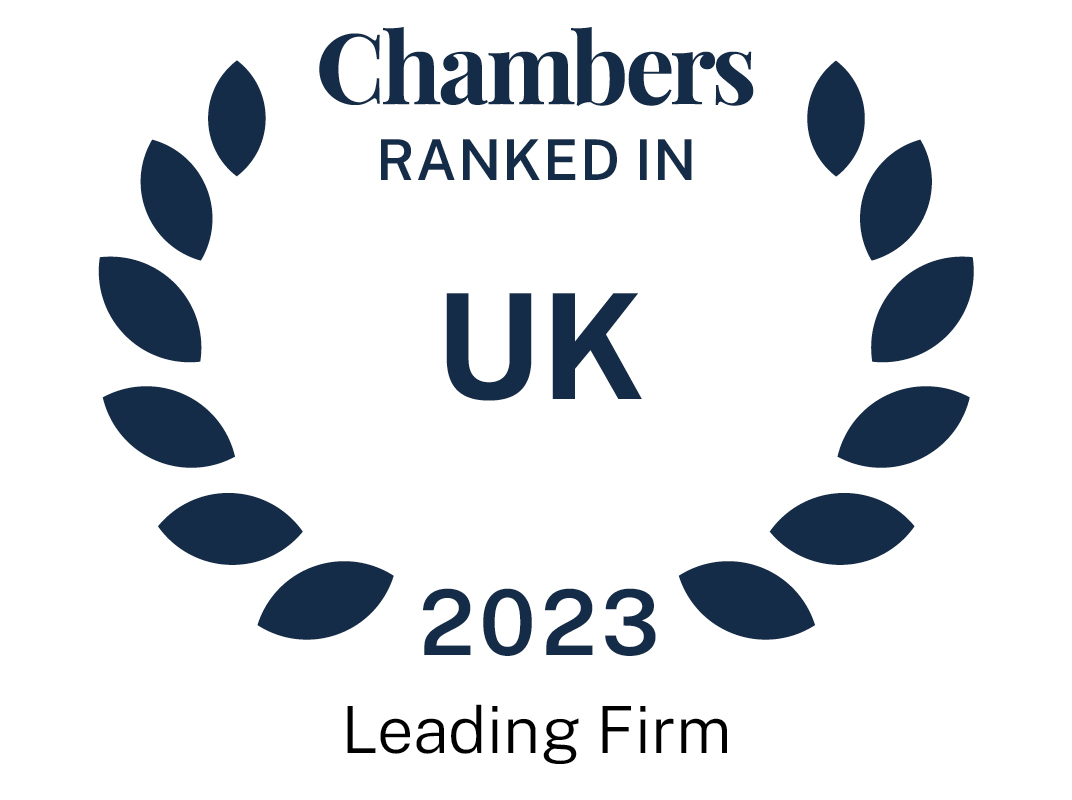 About
Provided by Powell Gilbert LLP
UK
IP (General): Simon Ayrton
IP (Patents): Tim Powell
Life Sciences: Penny Gilbert
IT/Electronics: Zoë Butler, Ari Laakkonen
Regulatory: Tim Powell
ADR: Alex Wilson
Number of partners: 13
Number of lawyers: 33
Languages: English, Finnish, French, German, Cantonese, Mandarin
Firm Overview:
Powell Gilbert LLP is a specialist IP law firm dedicated to serving clients across the full spectrum of knowledge-driven industries, from cutting-edge high technologies through to creative and brands-driven businesses. Powell Gilbert is one of the largest, most innovative and most highly regarded IP teams in the United Kingdom, with unrivalled patent litigation experience and a blue-chip brands practice.
Powell Gilbert's lawyers include some of the leading practitioners in the field. The firm provides comprehensive expertise in litigation and strategic counselling work across all IP fields, including patent advice spanning all areas of technology, as well as insightful advice on all aspects of trade marks, copyright, design rights, passing off, confidential information and related areas. Its lawyers combine extensive legal experience with commercial insight and practical know-how to provide client-focused and cost-effective business solutions. Technical expertise at Powell Gilbert is second to none; almost all of its lawyers have technical backgrounds, many having PhDs in relevant scientific disciplines. Most of the partners are solicitor advocates and a number are qualified mediators.
Main Areas of Practice:
Powell Gilbert's lawyers have experience across the full spectrum of patent litigation, gained from acting in cases across a wide range of technologies and industries. This experience ranges from acting in some of the leading biotechnology patent cases to involvement in smartphone wars and FRAND disputes.
The firm has appeared in many of the most technically complex and legally challenging cases in the UK Patents Courts, including in the High Court, the Court of Appeal and the House of Lords/Supreme Court. Powell Gilbert was involved in the first patent case in the Supreme Court and in references to the Court of Justice of the European Union (CJEU) and the EFTA court, on the supplementary protection certificate regulation. It also represents clients in smaller claims before the UK's IP Enterprise Court.
The firm's flourishing brands practice acts for some of the world's most sophisticated businesses, and has a track record of devising and delivering creative solutions to meet clients' commercial objectives, often without the need to serve legal proceedings.
The firm is also experienced in alternative dispute resolution, including mediation and arbitration, particularly in relation to patent and technology licences. If litigation is unavoidable, the firm can offer solicitor advocacy services, as appropriate to the case.
International Work:
A distinguishing feature of Powell Gilbert is the expertise and experience of its lawyers in co-ordinating complex cases and successfully guiding clients through multinational patent litigation. Its lawyers have assisted in cases before many overseas courts, including in continental Europe, Scandinavia, the United States (District Court and ITC proceedings), Australia, China, Korea and Japan. It also represents clients in European Patent Office (EPO) opposition proceedings and other registry proceedings. With a wealth of experience of devising, and co-ordinating, pan-European litigation strategy, the firm is well placed to assist in all matters relating to European patent litigation. As one of Europe's leading patent litigation firms, its deep expertise, broad procedural experience, technical strengths and the ability to communicate arguments clearly and concisely gives the firm a tactical advantage when advising clients in formulating offensive and defensive European strategies, including where there is potential for proceedings to be brought in the UPC.
Ranked Offices
Provided by Powell Gilbert LLP
Powell Gilbert LLP rankings
UK Guide 2023
Filter by
London (Firms)
Intellectual Property
1 Department
1 Ranked Lawyer
Department
Lawyers
Intellectual Property: Patent Litigation
1 Department
8 Ranked Lawyers
Department
Intellectual Property: Patent Litigation
Lawyers
UK-wide
Life Sciences: IP/Patent Litigation
1 Department
4 Ranked Lawyers
Department
Life Sciences: IP/Patent Litigation
Lawyers