Patterson Belknap Webb & Tyler LLP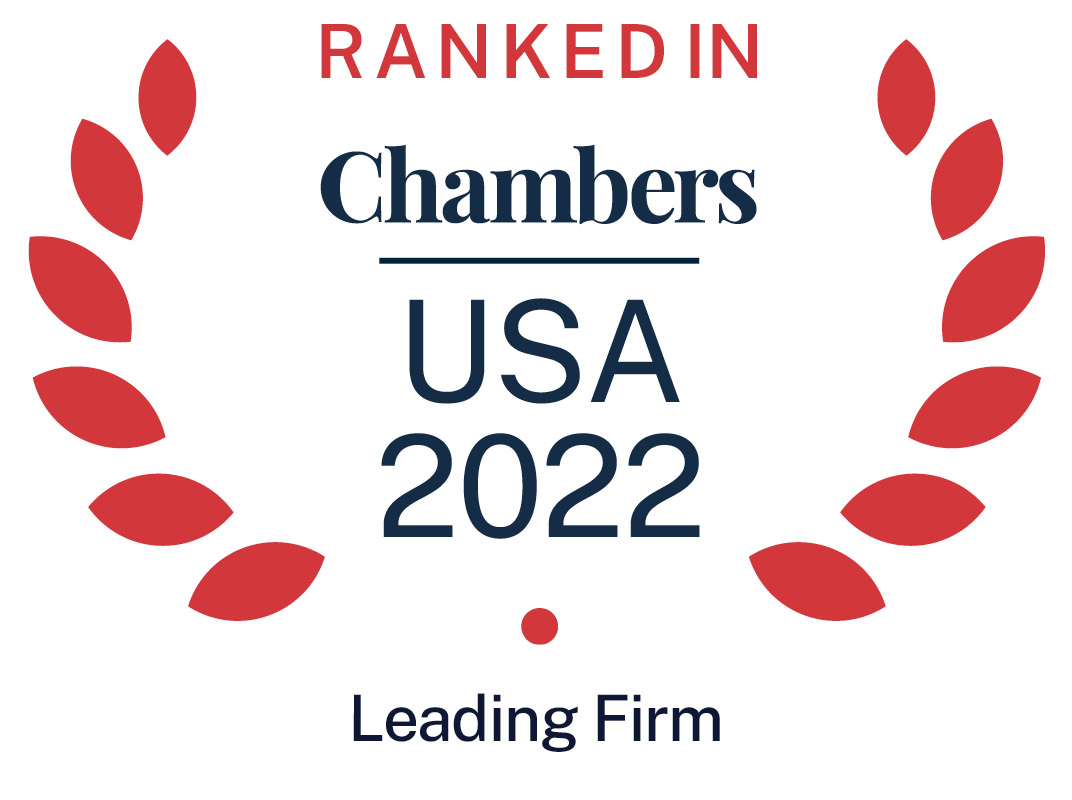 About
Provided by Patterson Belknap Webb & Tyler LLP
USA
Co-Chairs: Dahlia B. Doumar & Peter W. Tomlinson
Managing Partner: Dahlia B. Doumar
Number of partners: 51
Number of lawyers: 200
Firm Overview:
Founded in 1919, Patterson Belknap is a law firm of approximately 200 lawyers committed to providing high quality legal advice and service to clients and to maintaining a congenial and diverse workplace. The firm makes its clients' business issues its own. At the same time, it cares about its attorneys, its staff and the community it is privileged to serve. Patterson Belknap delivers a full range of services across more than 20 practice groups in both litigation and commercial law. The firm's clients are diverse: from pharmaceutical and medical device companies to major media and publishing empires; from consumer products companies to financial institutions; from fine art museums to famous entertainers; from foreign companies seeking to transact business on US stock exchanges to US companies doing business abroad.
Main Areas of Practice:
Litigation:
Represented a Fortune 500 media company arising from a competitor's allegation that client employed consultants to illegally access a proprietary database. After winning dismissal of the RICO claims at the motion to dismiss stage, then won summary judgment decision dismissing Sherman Act, Lanham Act, and myriad state law claims and leaving only limited claim of unfair competition. After two-day hearing won motion excluding adversary's damage expert. The Second Circuit affirmed the district court's summary judgment decision resulting in a complete victory for the client
Representing several institutional investors with respect to their residential mortgage-backed securities transactions (RMBS) claims. These matters relate to dozens of separate RMBS transactions, including investigation and prosecution of billions of dollars in claims against some of the world's largest financial institutions
On behalf of a major pharmaceutical company, coordinated the defense of approximately 3,500 product liability claims in state and federal court involving a prescription antibiotic
Represented a major maker of all natural pet food in a Lanham Act false advertising dispute brought by the market leader, as well as in counterclaims piggy backing on the market leader's allegations
Secured summary judgment for the leading manufacturer of quality chocolate as lead trial counsel in a multidistrict antitrust litigation in the Middle District of Pennsylvania. The plaintiffs were direct purchasers (wholesalers and chain stores) that alleged that the firm's client conspired with other major chocolate manufacturers to fix the price of chocolate singles and 'kings' in the US between 2002 and 2007. The Third Circuit affirmed
Contact: Saul B. Shapiro
Tel: 212 336 2163
Email: [email protected]
Intellectual Property:
Secured more than $3.6 billion for client, a medical device manufacturer, in a long-running series of litigations relating to coronary stents
Represented the manufacturer of the nation's leading energy dietary supplement in two ex parte lawsuits, naming 86 parties that sold counterfeit versions of the dietary supplement. These lawsuits resulted in the seizure of over 2.6 million bottles of counterfeit product
Successfully represented a medical device manufacturer accused of infringing a patent for a type of soft contact lens. Following a verdict in the client's favor at trial, the Federal Circuit affirmed
Contact: William F. Cavanaugh, Jr.
Tel: 212 336 2596
Email: [email protected]
White-Collar Defense & Investigations:
Secured Fourth Circuit affirmance of the dismissal of a False Claims Act complaint alleging off-label marketing by a pharmaceutical manufacturer
Conducted investigations on behalf of and represented a foreign bank and other corporate and individual clients in connection with allegations of the possible manipulation of the London Interbank Offering Rate (LIBOR) and of potential violations of the FCPA, among other things
FCPA investigation on behalf of a US-based educational institution with operations in the Middle East regarding potential facilitation payments by third party contractors to foreign officials
Contact: Daniel S. Ruzumna
Tel: 212 336 2034
Email: [email protected]
Commercial:
Represented a global leader in electronic motorcycle powertrains and technology in its entry into a joint development, licensing, and services relationship with the OEM of off-road vehicles/ATVs, snowmobiles, motorcycles and boats
Represented the landlord in a 49-year lease covering the entire retail portion of a major Midtown Manhattan building
Advised on an offering of unsponsored Global Depositary Notes, representing $7 billion in aggregate principal amount of Mexican peso denominated notes
Contact: Peter J. Schaeffer; Alexander Shapiro
Tel: Peter: 212 336 2313; Alexander: 212 336 2935
Email: [email protected]; [email protected]
Ranked Offices
Provided by Patterson Belknap Webb & Tyler LLP
Patterson Belknap Webb & Tyler LLP rankings
USA Guide 2022
Filter by
New York
Intellectual Property: Patent
1 Department
3 Ranked Lawyers
Department
Intellectual Property: Patent
Lawyers
Intellectual Property: Trademark, Copyright & Trade Secrets
1 Department
2 Ranked Lawyers
Department
Intellectual Property: Trademark, Copyright & Trade Secrets
Lawyers
Litigation: White-Collar Crime & Government Investigations
3 Ranked Lawyers
Litigation: White-Collar Crime & Government Investigations: The Elite
1 Department
Department
Litigation: White-Collar Crime & Government Investigations: The Elite
Media & Entertainment: Litigation
1 Ranked Lawyer
Real Estate: Mainly Dirt
1 Department
1 Ranked Lawyer
Department
Lawyers
Securities: Institutional Plaintiffs: Mainly RMBS Litigation
1 Department
2 Ranked Lawyers
USA - Nationwide
Advertising: Litigation
1 Department
1 Ranked Lawyer
Department
Lawyers
Product Liability & Mass Torts
1 Ranked Lawyer