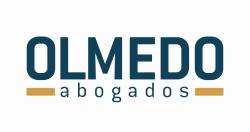 About
Provided by Olmedo Abogados
Latin America
Managing Partner: Gustavo Olmedo
Senior Partners: 11
Number of other lawyers: 16

Contacts:
Banking, Finance & Capital Markets: Gustavo Olmedo
Foreign Investments, Mergers & Acquisitions: Ana Peña
Corporate, Commercial & Competition: Jose Ignacio Olmedo
Tax & Customs: Gustavo Olmedo
Intellectual Property, Patents & Trademarks, Internet: Sebastian Olmedo
Labour, Social Security & Industrial Safety: Ana Valiente
Insurance: Gustavo Olmedo
Litigation, Arbitration & Mediation: Enrique Zacarías

Firm Overview:
OLMEDO Abogados is full–service law firm based in Asunción, Paraguay, whose strong roots extend to more than 45 years of recognised professional practice in the national and international legal market. OLMEDO Abogados is built upon a consolidated prestige of almost four decades of experience and leadership in the market, boosted by a dynamic thrust of new generations of lawyers with significant international exposure and with a clear objective: to meet today's challenging market with legal services of the highest quality. The firm's proud tradition of integrity, credibility and commitment to professional excellence have allowed them to become the law firm by choice of local and international clients in their most critical legal conflicts, significant business transactions and most challenging legal issues.
Main Areas of Practice:
Banking & Finance
Corporate
Intellectual Property
Labour, Social Security & Industrial Safety
Litigation
Tax

Banking & Finance:
The firm advises banks and others financial institutions as well as borrowers with regards to a wide range of transactions, such as secured and unsecured lending, project finance and financial leases, single bank and syndicated loans, opening of banks, subsidiaries or branches and acquisitions of existing entities, setting up of bank's representative offices, debt and equity in variety of financing transactions, mutual funds, pension funds, banks and commercial debtor's restructurings, banks and capital markets' regulatory matters, capital markets, securitisation.

Corporate, Commercial & Competition:
The firm advises on a full range of corporate, commercial and competition legal matters, such as incorporation and structuring of companies, branches and businesses, preparation of stockholders' limited partnership and joint venture agreements, restructurings and spin-offs, shareholders' and board of directors' meetings' minutes, winding up and liquidation of companies, pledges and mortgages on businesses, equipment and machinery, insurance, drafting of contracts in general, legal compliance audits, unfair competition issues, consumer and product liability related matters.

Intellectual Property, Patents & Trademarks, Internet:
The firm provides intellectual property, trademark and patent law advice on a wide range of matters, such as: registration of intellectual property rights and enforcement before the courts, interim measures, licensing, franchising and transfer of technology agreements, maintenance of trademarks', patents' and service marks' portfolios, opinions on registrability of trademarks and evaluation of search results, trademark due diligence procedures and trademark auditing, patents' protection, domain names registration and protection, utility models as well as industrial design rights' protection, internet related issues, litigation and dispute resolution.

Labour, Social Security & Industrial Safety:
The firm advises on a wide range of labour matters, such as: individual and collective labour dispute resolution, winding up of operations and labour contracts' termination, contracts for top management, work place safety issues, labour related litigation, issues related to occupational health and employee health, labour audit, preventive legal advisory, organisation of the human resources department.

Litigation, Arbitration & Mediation:
The firm represents its clients in a full range of services in matters related to domestic and international litigation and arbitration as well as in matters related to insolvency and bankruptcy, such as agency, distributorship and franchising litigation, enforcement of foreign judgments and arbitral awards in Paraguay. Insolvency litigation, civil, commercial, labour and family law litigation, administrative, tax and environmental law litigation, intellectual property and counterfeiting litigation, alternative dispute resolution, suspension of payments and bankruptcy, debt restructuring.

Tax & Customs:
The firm provides comprehensive tax and customs law advisory services, such as general tax and customs law advise, tax planning and structuring, tax audits, tax incentives, customs matters, tax recoveries, administrative, contentious and tax litigation.

International Work:
OLMEDO Abogados has a wide range of international clients, demanding the firm's permanent involvement in negotiations and transactions in different stock markets around the world as well as foreign investments. The firm prides itself on being able to meet the arising needs of its clients in every legal aspect.

Languages:
English, French, German, Guarani, Italian, Portuguese, Spanish.
Ranked Offices
Provided by Olmedo Abogados
Olmedo Abogados rankings
Latin America Guide 2023
Filter by
Paraguay
Banking & Finance
1 Department
2 Ranked Lawyers
Department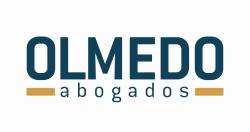 Lawyers
Corporate/Commercial
1 Department
2 Ranked Lawyers
Department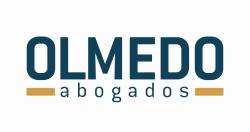 Lawyers
Dispute Resolution
1 Department
1 Ranked Lawyer
Department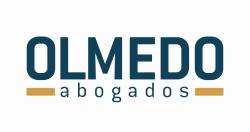 Lawyers
Intellectual Property
1 Department
1 Ranked Lawyer
Department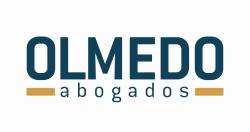 Lawyers