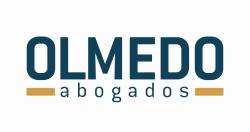 Department profile
Corporate/Commercial
---
Contact details
---
Contact number
Latin America Guide 2024
Paraguay Corporate/Commercial
---
2 Ranked Lawyers
About
Provided by Olmedo Abogados
Our Corporate and Commercial Law Department is considered one of the most prestigious and acclaimed in in our legal market. We assist medium and large companies as well as corporations and limited liabilities companies, national and international investment funds, and other institutions and individuals on almost every type of commercial transaction or corporate matter. Likewise, we have a recognized and deep experience in structuring local and international mergers and acquisitions. The in-depth knowledge and expertise of our professionals have earned the trust and loyalty of local and international clients. Our services include, with no limitation:

- Incorporation and structuring of companies, branches and businesses.
- Restructurings and spin-offs.
- Development of Corporate Governance.
- Shareholders Agreements.
- Joint Ventures and Strategic Alliances.
- Management of the Fund Investments.
- Tax-favored investments.
- Due Diligence – Legal Audit.
- Assisting and drafting contracts in general.

Ranked Lawyers at
Olmedo Abogados
Provided by Chambers
Filter by
Paraguay
Corporate/Commercial
---
Members
Provided by Olmedo Abogados
Olmedo Abogados has rankings in the following guides