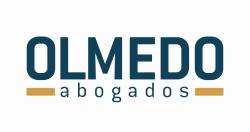 Department profile
Banking & Finance
---
Contact details
---
Contact number
Latin America Guide 2024
Paraguay Banking & Finance
---
2 Ranked Lawyers
About
Provided by Olmedo Abogados
We distinguish ourselves in this area by our ability to handle large and complex multi-jurisdictional transactions. Our professionals are highly regarded for their excellence, broad experience and versatility ensuring comprehensive advice in a full range of banking and finance transactions. We actively assist commercial banks, investment funds and financial entities in structuring their operations, negotiating contract's conditions and obtaining of government entities' approvals. Our deep knowledge in capital markets allow us to develop trend setting operations such as exchange of shares between high valued corporations in the national and international market. Please find below a few services that we provide in this practice area with no limitation:

- Assistance in project finance and financial leases.
- Single bank and syndicated loans.
- Opening of banks, subsidiaries or branches and acquisitions of existing entities.
- Project Finance.
- Setting up of bank's representative offices.
- Public share offer and public debt securities.
- Mutual Funds.
- Pension Funds.
- Restructuration of Debts.
- Banks and capital markets' regulatory matters.
- Trust Funds.
- Securitization.

Ranked Lawyers at
Olmedo Abogados
Provided by Chambers
Filter by
Paraguay
Banking & Finance
---
Gustavo Olmedo
Head of Banking & Finance
Members
Provided by Olmedo Abogados
Olmedo Abogados has rankings in the following guides