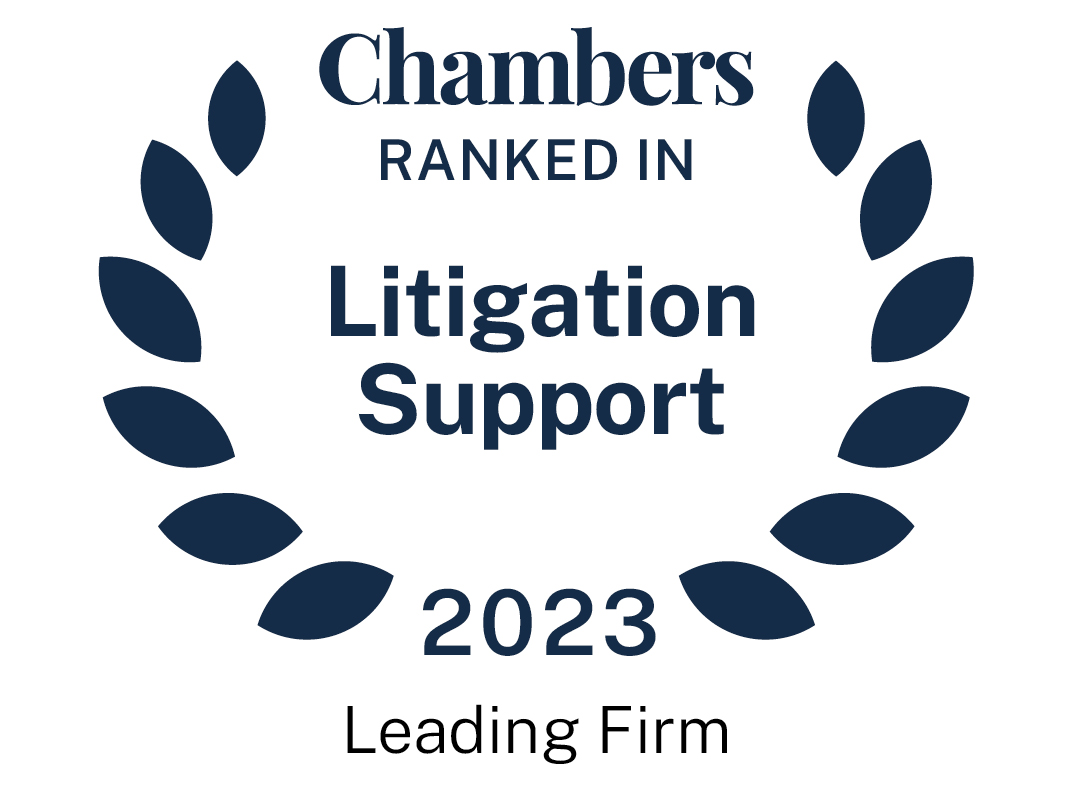 About
Provided by Nardello & Co.
Litigation Support
Firm Details:
Chairman: Daniel Nardello
Number of employees: 75
Languages: Arabic, Armenian, Cantonese, English, French, German, Hungarian, Italian, Japanese, Korean, Mandarin, Persian, Portuguese, Russian, Serbo Croat, Spanish, Urdu, Ukrainian
Overview & History:
Founded in London in 2003 by former US federal prosecutor Daniel Nardello, Nardello & Co. is a global investigations firm that handles matters including civil and white collar criminal litigation and arbitration support, due diligence, anti-corruption & fraud investigations, asset tracing, activist defense, strategic intelligence and political risk assessment, computer forensics, monitorships, and compliance. It has offices in New York, London, Washington DC, Hong Kong, Tokyo, and Dubai. Nardello & Co.'s staff includes former US federal prosecutors, US and international lawyers, former law enforcement personnel and intelligence operatives, research analysts, former journalists, financial crime specialists, and computer forensic experts. The firm remains independently owned, allowing it to focus on complex investigations rather than commoditized work. Reflecting the firm's adherence to the highest ethical standards, it teaches a CLE course on ethical considerations in retaining private investigators.
Services:
Litigation & Arbitration Support, including White Collar Criminal Defense
They take a creative approach, finding thoughtful solutions tailored to their clients' legal strategies. Their services include: discovering and analyzing information and intelligence to realize its evidentiary potential; identifying impeachment material for cross-examination; locating and interviewing potential witnesses; finding background information when public records are unavailable; investigating credentials of expert witnesses; tracing assets; documenting undisclosed links between subjects and witnesses; and analyzing data files using digital forensic methodologies. A premier investigative firm for white collar defense practitioners, Nardello & Co. works with defense counsel to create investigative strategies to challenge the government's case and bolster defense theories.
Activist Defense
Nardello & Co. has unparalleled experience assisting corporations in proxy battles and defending them against activist funds. Their work is informed by their experience in high stakes litigation. They identify information about adverse parties that corporate clients use in activist and proxy matters. This includes uncovering conflicts of interest or undisclosed liabilities, conducting due diligence to expose potential vulnerabilities of director nominees, and identifying undisclosed relationships to establish adverse parties are acting in concert.

Asset Tracing
Nardello & Co. offers a range of asset tracing services. They have sought assets held by individuals involved in civil disputes, sovereign assets, and assets hidden by deposed leaders. Nardello & Co. traces difficult-to-find assets with greater efficiency than firms that employ a one-size-fits-all methodology. They can pick up a financial trail that's been cold for an extended period of time, making their team an essential litigation ally.
Anti-Corruption & Fraud Investigations
Nardello & Co.'s dedicated anti–corruption and anti-fraud practice is composed of multilingual in–house staff and field investigators. The firm brings an unusual perspective to these matters as one of the few firms that has conducted pre-transaction FCPA due diligence, FCPA internal investigations, and litigation support in the context of an FCPA criminal defense matter. Employing a mix of sophisticated technology, digital forensics, and proven investigative techniques, they get results in everything from internal investigations to litigation support.
Other Services
Nardello & Co.'s other services include due diligence, political risk & strategic intelligence, digital investigations & cyber defense, monitorships & independent investigations, and compliance.
Ranked Offices
Provided by Nardello & Co.
Nardello & Co. rankings
Litigation Support Guide 2023
Filter by
Asia-Pacific Region
Business Intelligence & Investigations
1 Department
2 Ranked Lawyers
Global-wide
Asset Tracing & Recovery (Investigations Agencies)
1 Department
Department
Asset Tracing & Recovery (Investigations Agencies)
UK-wide
Business Intelligence & Investigations
1 Department
1 Ranked Lawyer
Department
Business Intelligence & Investigations
Lawyers
USA - Nationwide
Business Intelligence & Investigations
1 Department
5 Ranked Lawyers
Department
Lawyers