Morvillo Abramowitz Grand Iason & Anello P.C.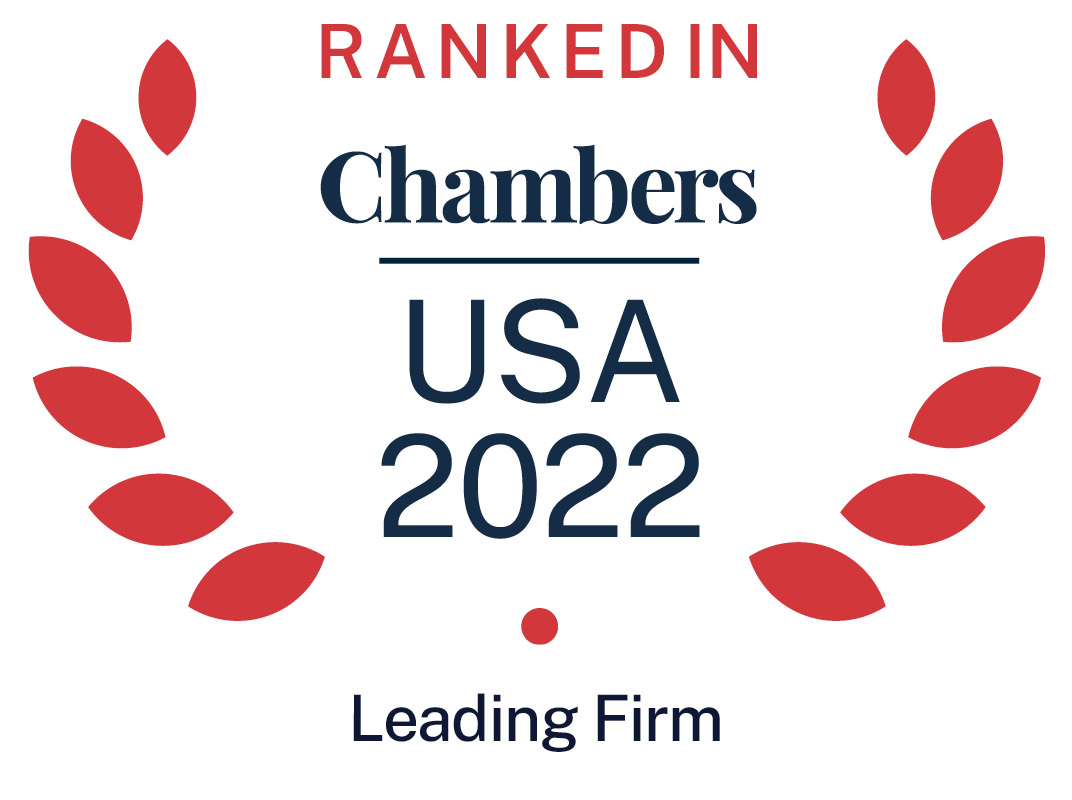 About
Provided by Morvillo Abramowitz Grand Iason & Anello P.C.
USA
Number of partners: 17
Number of lawyers: 39
Languages: English

Firm Overview:
Morvillo Abramowitz has been at the forefront of advising companies and individuals on complex white collar and regulatory matters and sophisticated business disputes. We are best known for our unparalleled trial experience and our expertise in white collar defense, securities enforcement, and regulatory matters. Equally important is the sophisticated civil litigation we do for financial institutions, other business entities, and their senior executives. Our size and expertise allow us the flexibility to provide the highest quality legal services at competitive rates.Main Areas of Practice:

White Collar Criminal Defense & Government Investigations:
Morvillo Abramowitz regularly represents corporations and individual clients in Foreign Corrupt Practices Act inquiries and investigations by the US Department of Justice, Securities and Exchange Commission, and foreign regulators and prosecutors. The firm is renowned for its accomplishments litigating cases at all levels of the federal and state courts, in arbitrations, and before government agencies, regulatory organizations, and other tribunals. More than a quarter of the firm's partners are Fellows of the American College of Trial Lawyers, a prestigious organization that was created to recognize excellence in trial lawyers.

The firm's reputation as a litigation powerhouse has enabled its attorneys to negotiate effectively with regulators, prosecutors, and adversaries on behalf of its clients. Morvillo Abramowitz's attorneys have persuaded the government not to indict identified grand jury targets, thereby helping individuals and corporations avoid criminal charges altogether. When a client has been indicted, because of their experience, reputation as skilled trial lawyers and advocates, and thorough hard work, they often are able to obtain favorable pretrial dispositions. The firm's attorneys also provide litigation-avoidance advice, FCPA guidance, securities law-related analysis, and other confidential legal counseling, often in highly sensitive contexts. Institutional clients frequently retain Morvillo Abramowitz to conduct sensitive internal investigations aimed at uncovering or resolving allegations of officer, director, trustee, or employee misconduct, both in the US and globally.

The firm's attorneys have led court-appointed independent monitorships, acted as independent examiners for US Department of Justice initiatives, and have been appointed to government-approved positions as corporate integrity counsel.

Over the past several years, Morvillo Abramowitz has been at the forefront of every major white collar issue, including investigations and litigation relating to insider trading, Foreign Corrupt Practices Act enforcement, foreign currency exchange manipulation, FIFA, auto emissions, revenue recognition and accounting restatements, the Madoff scandal, LIBOR manipulation, the sale of CDOs and other structured products affected by the global financial crisis, commodities-related trading, auction rate securities, tax shelters, unreported foreign banking activity, stock option backdating, and alleged abuses by market participants at the New York Stock Exchange and other national exchanges. The firm's cases frequently focus on allegations of economic crime, as well as complex matters concerning health care fraud, alleged violations of the False Claims Act, federal and state antitrust laws, allegations relating to theft of intellectual property, bribery, political corruption, allegations of environmental offenses, defense of customs, and insurance. Morvillo Abramowitz also is well-known for its appellate practice and regularly handles complex appeals before federal and state courts throughout the nation.

Securities & Regulatory Enforcement:
Morvillo Abramowitz has substantial expertise in regulatory enforcement actions and government investigations domestically and abroad. The firm's trial expertise and deep knowledge of the investigatory and regulatory process allows it to provide expert guidance to companies and individuals under investigation or charged in enforcement actions. The firm has frequently persuaded prosecutors and regulators not to pursue charges against its clients, and when charges are brought, its attorneys often are able to obtain favorable results in court or negotiate advantageous settlements. In addition, the firm frequently is engaged to counsel officers and directors of public corporations concerning their legal obligations, including their duties under the Sarbanes-Oxley Act.

The firm regularly represents clients in investigations, administrative proceedings and enforcement actions by the Securities and Exchange Commission, the Commodity Futures Trading Commission, the Federal Reserve Bank, self-regulatory organizations, including the Financial Industry Regulatory Authority and international authorities. The issues in these proceedings range from insider trading to options backdating, stock manipulation, and improper sales practices, FCPA violations, and from complex accounting questions to misrepresentations and omissions in sales materials.

Morvillo Abramowitz has successfully represented clients at trial in federal and state courts, administrative courts, and before SRO tribunals.

It also is called upon by financial institutions and their affiliates; securities brokerage firms, investment managers, and traders; hedge funds and hedge fund managers; and public corporations and their officers and directors to provide advice in advance of, or at the early stages of, probes.

Civil & Commercial Litigation:
Sophisticated civil litigation for a diverse group of clients—both plaintiffs and defendants makes up an important part of the firm's practice. Complex civil and commercial litigation requires courtroom confidence and negotiating prowess — it has both. The firm's attorneys have litigated a wide variety of high-profile and complex civil disputes, drawing on its attorneys' reputation and skills as trial attorneys to achieve the best results for their clients regardless of whether the case ultimately goes to trial. The firm's criminal law expertise makes it sensitive to the criminal and regulatory implications of highly sensitive civil matters, which it handles discreetly and expediently.

Morvillo Abramowitz represents a wide range of clients, including prominent financial institutions, public and private companies and their officers and directors, accounting firms, insurance companies, smaller organizations such as law firms, small businesses and partnerships, as well as individuals. The firm regularly handles matters in highly specialized areas, including securities, antitrust, employment discrimination, copyright, trademark, trade secret disputes, and RICO.

Morvillo Abramowitz also handles complex commercial disputes involving claims of legal malpractice, fraud, breach of contract, breach of fiduciary duty and other business torts. The firm regularly counsels clients in litigationavoidance and in resolving business disputes without litigation.
Ranked Offices
Provided by Morvillo Abramowitz Grand Iason & Anello P.C.
Morvillo Abramowitz Grand Iason & Anello P.C. rankings
USA Guide 2022
Filter by
New York
Litigation: Specialist Firms in White-Collar Crime & Government Investigations
1 Department
Department
Litigation: Specialist Firms in White-Collar Crime & Government Investigations
Litigation: White-Collar Crime & Government Investigations
10 Ranked Lawyers
Lawyers
USA - Nationwide
Lawyers
Securities: Regulation: Enforcement
1 Department
2 Ranked Lawyers
Department
Securities: Regulation: Enforcement
Lawyers