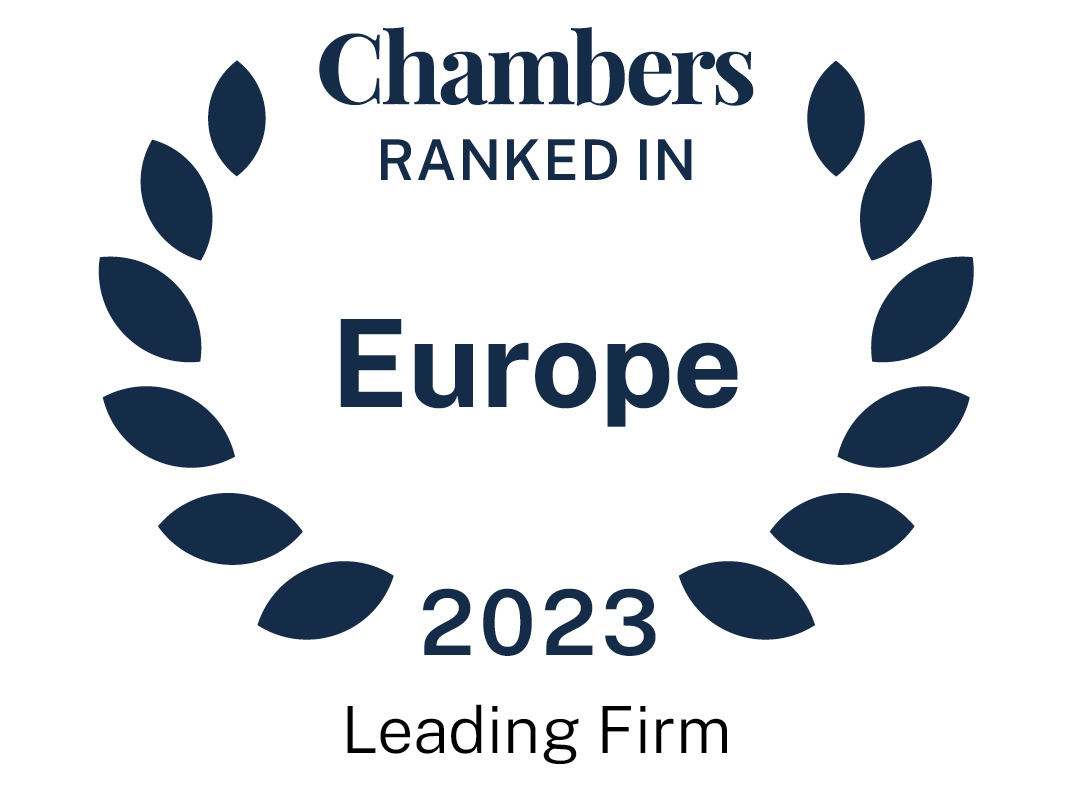 About
Provided by Mason Hayes & Curran LLP
Europe
Firm Details:
Chair: Christine O'Donovan
Managing Partner: Will Carmody
Number of partners: 108
Number of lawyers: 375
Languages: French, German, Italian, Portuguese, Russian, Spanish
Firm Overview:
As legal and regulatory responsibilities become more complex, progressive organisations need the right advice to help realise their ambitions. The services Mason Hayes & Curran LLP offers are grounded in deep expertise and informed by practical experience.
MHC LLP tailors advice to their clients' business and strategic objectives and gives clear recommendations. This allows clients to make good, informed decisions and to anticipate and successfully navigate even the most complex matters.
Main Areas of Practice:
Corporate: The firm's corporate team is recognised as a leading adviser to domestic and global corporations on all types of transactions across a broad range of industry sectors. They work with organisations at every level, from fast-growth companies to multinational listed enterprises. They routinely advise on some of the most high-profile, innovative and complex transactions in the Irish market.
Contact: David O'Donnell
Email: [email protected]
Dispute Resolution & Commercial Litigation: The dispute resolution team possesses unrivalled experience in acting for clients in all types of high value and complex commercial disputes. Their lawyers are leaders in their fields, specifically in the areas of boardroom and shareholder disputes, intellectual property, government and regulatory enquiries, employment, and competition disputes. The team is frequently retained by international clients on multi-jurisdictional disputes which involve providing strategic guidance driven by the different systems of rules and practices worldwide.
Contact: Maurice Phelan
Email: [email protected]
Employment & Benefits: The employment and benefits team has unique understanding of the challenges faced by employers in all sectors and industries and provides a tailored approach to meet the individual needs of each client. The team empowers employers to confidently make the right decisions. Their client list includes leading domestic and multinational operations.
Contact: Melanie Crowley
Email: [email protected]
Financial Services & Banking: The financial services team provides high calibre advice to domestic and international clients. It acts across a range of activities including acquisition and leveraged finance, asset finance, debt capital markets, project finance, and transaction restructurings and refinancing. Their financial services experts provide specialist advice in corporate acquisition and leveraged finance, particularly for international private equity and corporate clients.
Contact: Neil Campbell
Email: [email protected]
Construction, Infrastructure & Utilities: The firm's renowned construction, infrastructure and utilities team is a dominant force in the Irish market and offers extensive local and international experience in complex construction and engineering projects. They routinely represent clients in all forums of dispute resolution, advising on complex legal issues. Having acted for the entire range of stakeholders in construction and engineering projects, the team can provide comprehensive commercial and solution-driven advice from project inception through to completion.
Contact: Rory Kirrane SC
Email: [email protected]
Real Estate: With the largest real estate team in Ireland, the firm offers extensive expertise critical for structuring complex real estate transactions. It advises banks, state agencies, corporates, multinationals and both private equity and institutional investors on the most high-profile mandates. The lawyers possess strong sectoral and industry knowledge, particularly in the areas of energy, technology, health and hotels and leisure.
Contact: Vanessa Byrne
Email: [email protected]
Technology: The firm's technology team are the 'go to' lawyers for multinational technology companies. This is reflective of their position as Ireland's leading technology and data protection advisers. They regularly advise social media and search organisations, along with high potential start-ups and entrepreneurs. From first round funding to strategic outsourcing partnerships, intellectual property management or global privacy structures, the team offers high calibre, commercial advice.
Contact: Philip Nolan
Email: [email protected]
Taxation: The firm's specialist tax team comprises internationally experienced tax law partners and professionals and provides innovative and leading-edge tax services to its international corporate and individual client base. Its service offering is focused on companies and individuals using Ireland as part of their global tax management strategy.
Contact: Niamh Caffrey
Email: [email protected]
Ranked Offices
Provided by Mason Hayes & Curran LLP
Mason Hayes & Curran LLP rankings
Europe Guide 2023
Filter by
Ireland
Banking & Finance
1 Department
4 Ranked Lawyers
Department
Lawyers
Banking & Finance: Asset Finance
1 Ranked Lawyer
Lawyers
Capital Markets: Equity
1 Department
1 Ranked Lawyer
Department
Lawyers
Competition/European Law
1 Department
2 Ranked Lawyers
Department
Lawyers
Construction
1 Department
5 Ranked Lawyers
Department
Lawyers
Corporate/M&A
1 Department
5 Ranked Lawyers
Department
Lawyers
Articles, highlights and press releases
17 items provided by Mason Hayes & Curran LLP