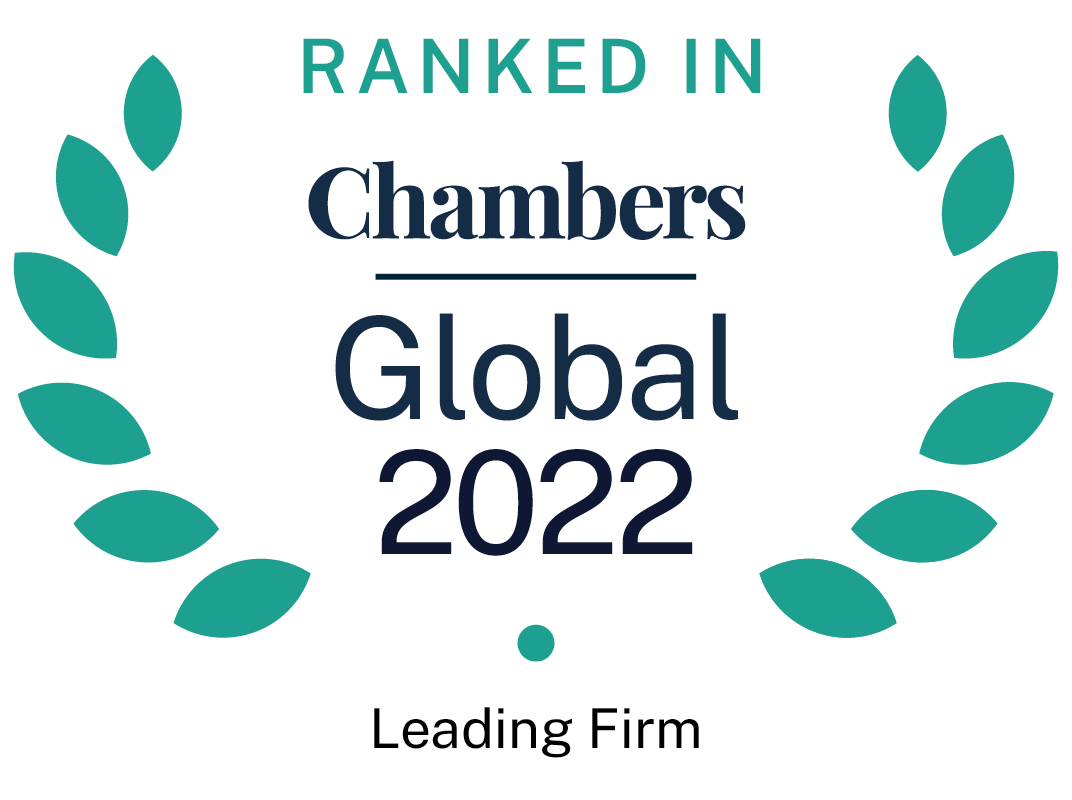 About
Provided by M. Firon & Co.
Global
Managing Partners: Zvi Firon and Itzhak Narkiss
Number of partners: 100
Number of lawyers:185
Languages: Arabic, Bulgarian, English, French, Hebrew, Italian, Georgian, German, Romanian, Russian, Spanish
Firm Overview:
For over 70 years, M. Firon & Co. has stood out as one of Israel's largest and most prestigious law firms. The firm was one of the first (and few) Israeli law firms to offer international services, and is currently operating nine branches in Israel and abroad, with a legal team of over 300 professionals. This unique combination of tradition and innovation enables the firm to foster decades-long relationships with some of its most prominent clients and to rapidly acquire a thorough understanding of the legal and business needs of new clients. The firm's clientele reads like a who's who list of multinational conglomerates, Fortune 500 companies, prominent business people and governmental ministries and agencies.
Main Areas of Practice:
Projects & Infrastructure
For decades, the firm has been handling the most significant infrastructure projects in Israel (BOT, PFI, BOO, construction, etc.), including finance stages such as: the Tel Aviv light rail, projects for the Israeli Ministry of Defense, universities' dormitories, the Jerusalem light rail, the Carmel Tunnels, courthouses throughout Israel, ports, toll roads and tunnels, power stations and renewable energy power plants.
Recent Activity: Representation of a group including CREC; Alstom; Noy Fund and the Phoenix in a BOT tender for the light rail in Tel Aviv; representation of a group in a large PPP tender by the MoD; Representation of Dan and CREC in a PPP tender for a light rail in northern Israel; representation of Skoda in a PPP tender for a light rail in Jerusalem; representation of ServerFarm in the construction of a new server farm; representation of the Kiriyat Hatikshuv Hatechnologit Banegev in the construction of the new communication computers and information army base in the Negev.
Key Clients: Ashtrom Group, EDF EN (Israel), China Railway Tunnel Group (CRTG), China Railway Engineering Corporation (CREC), China Railway Electrification Bureau (Group) Co., Ltd (EEB), Alstom, Noy Fund, Nofar Energy; Ashtrom Energy; Phoenix, Skoda, Carmelton Group.
Contact: Tamar Firon-Smorodinsky
Email: [email protected]
M&A
M&A is a core practice of M. Firon & Co. The firm's attorneys have decades of cumulative experience in advising on multibillion-dollar M&A deals, some of which have made international headlines and are considered milestones in the Israeli economy. It is this proven track-record that positions the firm at the forefront of M&A in Israel, enabling it to manage complex transactions at every scale anywhere in the world.
Recent Activity: Representation of Mega Or Holdings in the NIS 1.1 bn acquisition of Discount Investment (IDB); representation of Rani Zim and Value Capital in the approx. NIS 510 million acquisition of Psagot; representation of Elbit systems in the NIS 285 million sale of Ashot.
Key Clients: IBM, 3M, Elbit Systems, Diplomat Distributors ,Mega Or, SoulBrain, Playtech, Entain (GVC), Sanofi, Aman Computers, Gilead, DHL, I.D.I Insurance Company, Rani Zim Group.
Contact: Jacob Enoch
Email: [email protected]
Litigation, Class Actions, International Arbitration
The firm's litigation department is amongst the largest and most prominent in Israel handling every possible kind of litigation including high profile commercial litigation, multi-billion dollar class action suits and multi-billion dollar international arbitration cases.
Recent Activity: Representation of the publicly traded Isramco Negev 2 LLP in an arbitration regarding royalties due to it from the 'Tamar' gas field project; Migdal Insurance in the defence of a NIS 800 million suit.
Key Clients: Elbit Systems, McDonalds, Toshiba, AIG, Bezeq the Israel Telecommunication Corporation, IDI Insurance Company, Israel Railways Company, Tel Aviv University, Ashtrom, Dan Hotels, Ashdar, Clalit HMO.
Contact: Zvi Firon
Email: [email protected]
Capital Markets
M. Firon & Co. handles multi-billion shekel capital markets transactions including public offerings, capital raising and financing transactions for the country's largest companies. Additionally, the firm is a market leader in all regulatory issues related to mutual funds, foreign funds, hedge funds, bondholders, trustees, portfolio managers, investment advisers, family offices, brokers in capital markets and providers of financial and credit services including cryptocurrencies.
Recent Activity: Representation of Israel Shipyards in an approx. NIS 340 million TASE IPO; representation of Diplomat Distributers, valued at NIS 1.5 bn, in its TASE IPO.
Key Clients: Elbit Systems Ltd., Ashtrom Group Ltd., Ashdar Building Company Ltd., LGT, Direct Insurance, Dan Hotels, Adgar Investment & Development, The Phoenix Group, Diplomat distributers, Israel shipyards, Mega Or; Kessem Mutual Funds, Altshuler Shaham, IBM, Ubank trust company, Peninsula, S.R.Accord, Ayalon mutuaul funds.
Contact: Udi Efron
Email: [email protected]
Contact: Oded Ofek
Email: [email protected]
Real Estate
The firm is a clear market leader in all aspects of its diverse real estate practice including commercial and residential real estate, construction, zoning and planning, representation of real estate development companies and more. The department also includes a leading and award winning urban renewal sub – department.
Recent Activity: Representation of Metropolis, Adam Shuster, Dan, Shikun & Binui, Ken Hator in numerous urban renewal projects; Ashtrom regarding the huge LYFE project; Israel's inter-ministerial committee and the state-owned Apartment for Rent Company in tenders issued by it.
Key Clients: Ashtrom Group, Ashdar Building Company Ltd., Migdal Insurance, Metropolis, Ken Hator, Adam Shuster, Shikun & Binui, Efgad, Apartment for Rent.
Contact: Itzhak Narkiss
Email: [email protected]
Ranked Offices
Provided by M. Firon & Co.
M. Firon & Co. rankings
Global Guide 2022
Filter by
Israel
Capital Markets
1 Department
1 Ranked Lawyer
Department
Lawyers
Competition/Antitrust
1 Ranked Lawyer
Lawyers
Corporate/M&A
1 Department
1 Ranked Lawyer
Department
Lawyers
Dispute Resolution
1 Department
1 Ranked Lawyer
Department
Lawyers
Dispute Resolution: Class Action (Defence)
1 Department
Department
Dispute Resolution: Class Action (Defence)
Intellectual Property
1 Ranked Lawyer
Lawyers
Intellectual Property: Prosecution
1 Ranked Lawyer
Lawyers
Projects & Energy
1 Department
1 Ranked Lawyer
Department
Lawyers
Real Estate
1 Department
1 Ranked Lawyer
Department
Lawyers