JLD & MB Legal Consultancy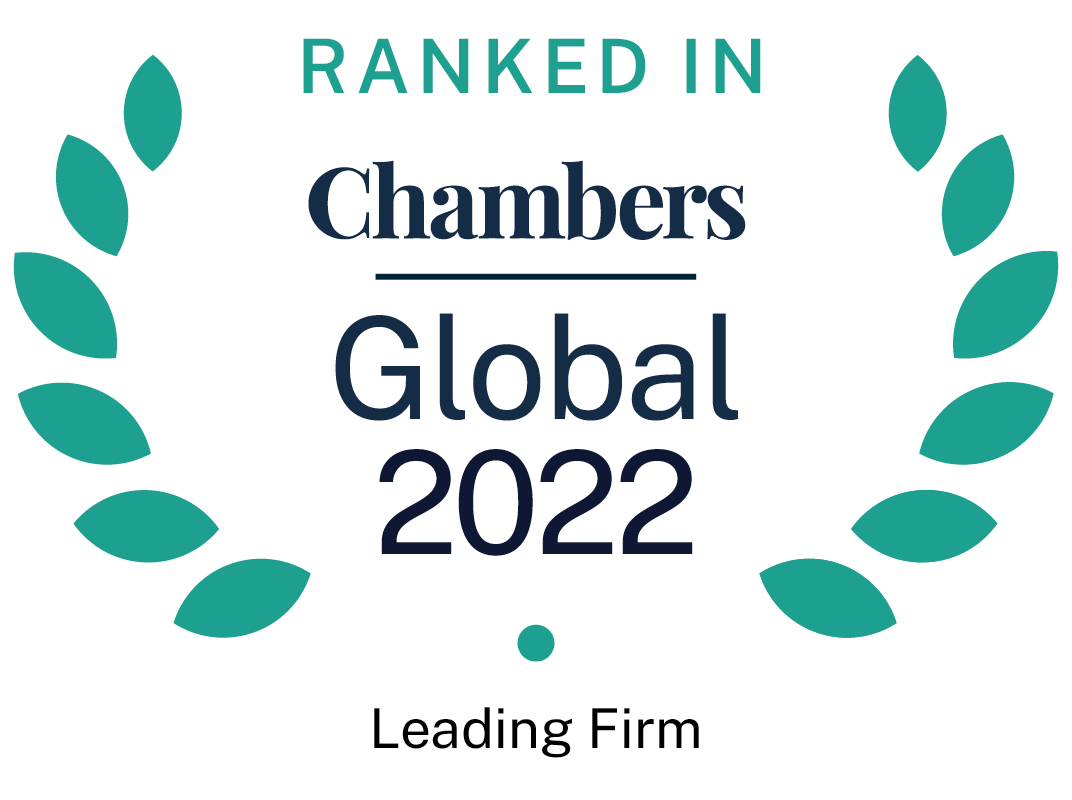 About
Provided by JLD & MB Legal Consultancy
Global
Head of Chambers: Merene Benyah
Partners: Lily Acquaye; ([email protected]); Zoe Phillips Takyi Appiah ([email protected]); Akosua Apea Osafo ([email protected])
Language: English
FIRM OVERVIEW
JLD & MB Legal Consultancy ("JLD & MB" or the "Firm") provides top tier legal services in all areas of corporate and commercial practice with a particular focus in the following practice areas: Oil and Gas; Minerals and Mining; Energy and Natural Resources; Banking and Finance (including Capital Markets and Fintech); Corporate and Commercial Transactions; Mergers and Acquisitions; Infrastructure, Telecommunications and Aviation.
This expertise is evident from the transactions undertaken by the Firm and testimonials from the Firm's clients which includes listed companies, multinationals, state-owned enterprises and corporate entities across a wide range of industry sectors. The Firm has been ranked by Legal500, Chambers and Partners and IFLR.
JLD & MB was named Ghana Law Firm of the Year at the Chambers Africa Awards 2022 and at the IFLR Awards 2021, Africa.
MAIN PRACTICE AREAS
Minerals and Mining
Provided legal advice to a local mining support services company on legal and regulatory issues in relation to a joint venture with a subsidiary of an Australian-listed company.
Advised AngloGold Limited on its merger with AngloGold Ashanti Limited.
Conducted due diligence on the mining interests of a Ghanaian lithium mining company to facilitate acquisition of significant equity interest by a NASDAQ-listed mining company.
Oil and Gas
Provided legal advice on solvent winding-up of a local oil and gas company by way of private liquidation.
Assisted with transactional structuring and negotiations in respect of acquisition of a local petroleum agreement in respect of the South Deepwater Tano Oil Block by a Ghanaian company.
Lead counsel and lead negotiator in the conclusion of a petroleum agreement with the government of Ghana and the Ghana National Petroleum Corporation for petroleum exploration and production rights.
Banking and Finance
Legal counsel to German-based bank in connection with a Euler-Hermes-covered export financing facility agreement between the bank as a lender and a local agricultural company for circa €6,420,000.
Local counsel to a Netherlands-based bank in relation to export financing to a Ghanaian company for circa EUR20.5 million.
Provided advice on the legal structure of a GHS5 billion liability management programme for the government of Ghana by a local bank.
Reviewed transactional documents and provided a legal opinion on the capacity of a Ghanaian ministerial body to enter into a credit facility agreement worth €65million.
Mergers and Acquisitions
Undertook due diligence on four mining assets and reviewed transaction documents on behalf of a Chinese governmental organization.
Provided legal advice on the acquisition of an Australian company and its mining subsidiaries in Ghana.
Conducted due diligence on the mining interests of a Ghanaian lithium mining company to facilitate acquisition of significant equity interest in the company by a NASDAQ-listed mining company.
Undertook due diligence on three life insurance companies considering a merger and provided legal advisory services in respect of same.
Capital Markets
Provided advice to a Canadian and Frankfurt-listed mining company on its listing on the Ghana Stock Exchange (GSE), being the first mining exploration company listed on GSE.
Conducted regulatory and compliance review of a local subsidiary for the purposes of prospectus disclosures required by the Securities Commission Malaysia with respect to a multibillion RM secondary equity capital raise by its Malaysian holding company.
KEY/ NOTABLE CLIENTS
Yinson Production West Africa Limited
Cardinal Resources, Kinross Gold Corporation
Iron Ridge Resources, BP Oil International Limited
Tullow Oil Ghana; Vantage Drilling
Fidelity Bank Limited
Citi N.A, Ghana Rep Office
AKA Ausfuhrkredit-Gesellschaft mbH (AKA Bank)
Access Bank (Ghana) plc,
Heritage Oil
Lukoil Overseas Ghana Tano Limited
Zeepay Ghana Limited
Ghana Infrastructure Investment Fund.
GEOGRAPHICAL STRENGTHS & ALLIANCES
The Firm maintains both a national and international client base. In Ghana, the Firm provides trans-regional services and has clients and business partners across several regions including in Kumasi, Bolgatanga and Takoradi.
The Firm collaborates with major international law firms including Dentons, Baker & Mckenzie, Slaughter and May and Clifford Chance, and is a member of the Nextlaw Referral Network, which helps to ensure that the Firm is at the forefront of international legal developments and international best practice.
The Firm also maintains a strong network of business partners and associations in-country including EY Ghana; PwC Ghana and the Ghana Association of Restructuring and Insolvency Advisors (GARIA), ensuring a seamless comprehensive service-delivery.
CONTACT
Address: 1B Quartey Papafio Avenue, Airport Residential Area, Accra
Email: [email protected]
Telephone: +233 (0)302 784298 / (0)302 782711)
Fax: +233 (0)302 784477
Ranked Offices
Provided by JLD & MB Legal Consultancy
JLD & MB Legal Consultancy rankings
Global Guide 2022
Filter by
Ghana
Banking & Finance
1 Ranked Lawyer
Corporate/Commercial
1 Department
1 Ranked Lawyer
Department
Lawyers
Projects & Energy
1 Department
1 Ranked Lawyer
Department
Lawyers
Other Lawyers
Lawyers
Zoe Phillips Takyi-Appiah