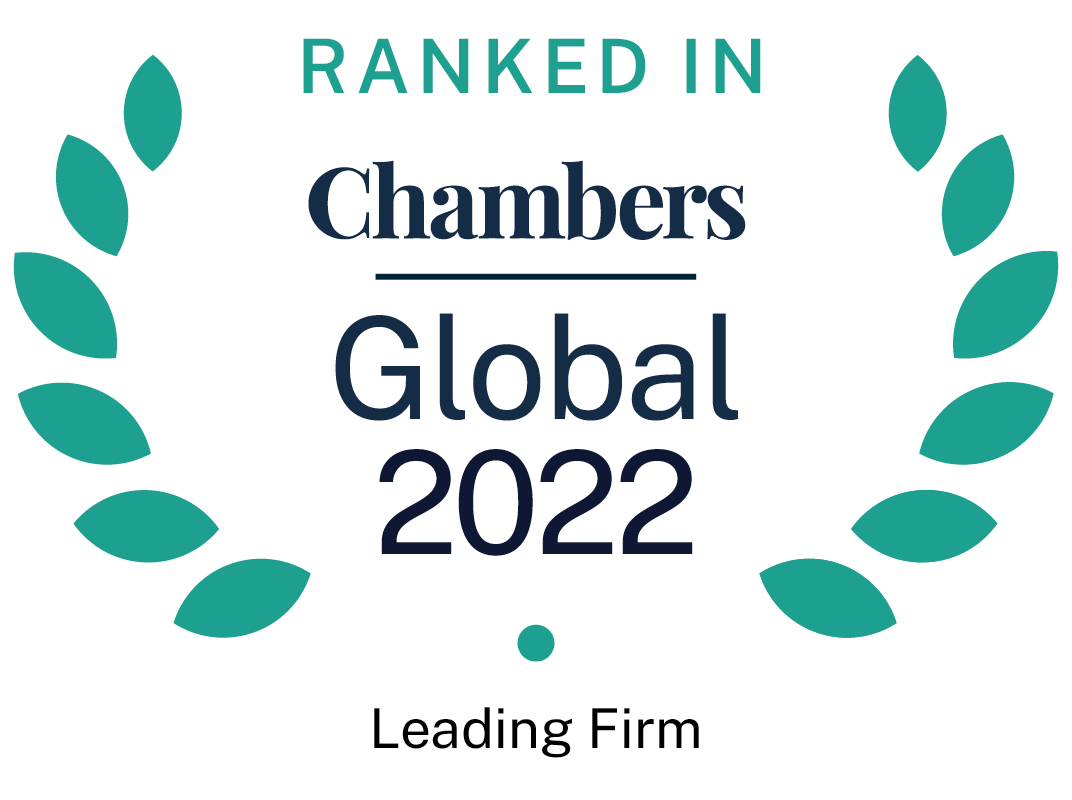 About
Provided by Jackson, Etti & Edu
Global
Consultant: Norma Jackson-Steele
Senior Partner: Lookman Durosinmi-Etti
Managing Partner: Koye Edu
Partners: Uwa Ohiku, Chinyere Okorocha, Folasade Olusanya, Asamah Kadiri SAN, Obafemi Agaba, Taiwo Adeshina, Ngozi Aderibigbe, Kunle Soyibo
Number of partners: 10
Number of lawyers worldwide: 55
Number of consultants worldwide: 2
Firm Overview:
Jackson, Etti & Edu is a sector focused full-service law firm. The firm is one of Nigeria's leading law firms, ranked in most areas of practice. Jackson, Etti & Edu provides a range of specialist legal services in its practice areas, meeting the needs of international and indigenous clients. The firm is an international firm and benefits from extensive correspondent relationships with international law firms in Europe, Asia, the USA and Africa. This allows for efficient and cost-effective services to clients across the globe.
Main Areas of Practice:
■ Banking & Finance
■ Mergers & Acquisitions
■ Private Equity
■ Corporate Restructuring
■ Privatisation
■ Corporate Advisory
■ Capital Markets
■ Taxation
■ Foreign Direct Investment
■ Company Secretarial
■ Immigration
■ Regulatory Advisory
■ Labour & Employment
■ Commercial Real Estate Development
■ Energy & Natural Resources
■ Trademarks, Patents & Designs
■ Copyright, Media & Entertainment
■ Derivatives and Structured Finance
■ Project Finance
■ Trade & Commodity Finance
■ Commercial Litigation
■ Brand Protection & Anti-Counterfeiting
■ Arbitration & Alternative Dispute Resolution
■ Intellectual Property Litigation
■ Ad-Hoc/Institutional/Regulatory/Administrative
■ Tribunal Proceedings
■ Bankruptcy/Insolvency & Corporate Rescue
Banking & Finance:
Over the years a specialist team of lawyers in the banking and finance practice of the firm have developed knowledge and expertise in delivering bespoke commercially innovative solutions to a broad range of clients including financial institutions, FMCG conglomerates, energy utility companies and other large corporates. The firm assists its clients by advising on the most cutting-edge transactions across diverse areas including but not limited to acquisition finance, asset finance, debt capital markets, project finance, real estate finance, loan restructuring and trade and commodity. The finance practice is also able to leverage on knowledge from other practice areas such as corporate mergers and acquisitions, real estate, tax advisory, commercial litigation, and intellectual property in providing robust advisory services to clients.
Contact: Folasade Olusanya
T: +234 (1) 4626841/3, (1) 2799783
M: +234 8058695081
Email: [email protected]
Business & Regulatory Advisory:
The firm's lawyers possess an in-depth knowledge of the business environment, regulatory requirements and investment opportunities in Nigeria. The firm acts as a one-stop shop in relation to setting up business in Nigeria by providing hands-on advice to clients, from preliminary enquiries to actual setting up of business and compliance with pre-incorporation, post- incorporation and sector specific regulatory requirements in Nigeria (including but not limited to DPR licences, NOTAP, NAFDAC approvals).
Contact: Yeye Nwidaa
T: +234 (1) 4626841/3, (1) 2806989
M: +234 8054400062
Email: [email protected]
Immigration Advisory & Private Client Services:
The firm's immigration team has developed capacity and is structured to manage the entire immigration portfolio of several multinationals, providing each with bespoke services and comprehensive assistance on regulatory compliance. The team is a co-counsel to a leading global immigration firm and also provides immigration services to foreign and local entities. The team's services include processing immigration facilities, short-term and long-term work permits, business permits, expatriate quota approvals, residence permits, sector-specific approvals, etc.
Contact: Taiwo Adeshina
T: +234 (1) 4626841/3, DL: (1) 2778676
M: +234 8058699001
Email: [email protected]
Corporate, Mergers & Acquisitions:
The firm's expertise covers mergers, shares and asset acquisitions, private equity and venture capital, purchase and assumptions, share reconstruction, capital market, privatisation, take-over, divestments, de-mergers, spin-offs and joint ventures. The firm has advised on big ticket M&A deals in virtually all sectors of the Nigerian economy and has acted for private equity firms like Standard Chartered Private Equity, AfricInvest Capital Partners and Africa CapitalAlliance.
Contact: Kunle Soyibo
T: +234 (1) 4626841/3, (1) 2806989
M: +234 8058695081
Email: [email protected]
Commercial Property Development:
The firm provides specialist and innovative legal services on real estate sales and acquisition; development; documentation; finance and investment trusts. The firm is currently advising a property development company on the reclamation by dredging of up to 150 hectares of land from the Lagos Lagoon and acting as the Transaction Counsel for the purpose of title documentation for sale of parcels of the reclaimed land and drafting Development Agreement in respect of development of infrastructure on the reclaimed land.
Contact: Taiwo Adeshina
T: +234(1)4626841/3, DL: (1) 2778676
M: +2348058699001
Email: [email protected]
Energy:
The energy practice focuses on oil and gas, power and mining. The oil and gas team is well versed in negotiating, drafting and concluding all contractual documentation between states and international oil companies/indigenous companies, operators and non-operators in relation to petroleum development as well as advising on rights and obligations of potential contracting parties on potential disputes. The team also has experience advising on the financing of the construction of oil and gas pipelines and storage facilities. The energy practice recently advised a number of major international oil service companies in the re-organisation, and restructuring of their businesses in Nigeria further to the Nigerian Content Legislation.
Contact: Taiwo Adeshina
T: +234 (1) 4626841/3, DL: (1) 2778676
M: +234 8058699001
Email: [email protected]
Intellectual & Industrial Property:
The firm's IP practice is recognised locally and internationally as the 'go to' place for IP within the African continent and has been continuously rated as the best law firm for contentious and non-contentious IP practice. The practice advises on all aspects of prosecution, management and protection of trademarks, patents, designs, domain names and commercial IP issues (licensing, franchising, distributor-ship etc) throughout the African region and provides advisory services to the Federal Government of Nigeria regarding IP policies, advice /review of IP laws and regional perspectives on IP related matters. The IP team comprises experienced and seasoned lawyers who have distinguished themselves in this specialist field and are active members of various international IP associations and institutions. Clientele includes local and international blue chip firms, individuals/small private companies, major multinationals and conglomerates.
Contact: Uwa Ohiku
T: +234 (1) 4626841/3, (1) 2124720
M: +234 8051208479
Email: [email protected]
Dispute Resolution (Litigation & ADR):
The dispute resolution practice (DRP) cuts across all aspects of litigation, arbitration and other alternative dispute resolution mechanisms. The DRP comprises experienced mediators/arbitrators and skilled advocates, including a Fellow and Members of the Chartered Institute of Arbitrators, UK; appointed Arbitrators of the World Intellectual Property Organisation; an Accredited Mediator of the Centre for Effective Dispute Resolution, UK and several seasoned litigation attorneys specialised in resolving multifaceted commercial disputes. Services include preparing legal processes and applications; enforcing local and foreign judgments and arbitration awards; initiating or opposing winding-up proceedings; advising liquidators and receiver managers on legal issues arising in the course of the liquidation and receivership of companies; conducting appeals in the Court of Appeal and Supreme Court; Governmental and Regulatory Agencies, as well as presiding over disputes as arbitrators and/or mediators.
Contact: Yusuf Asamah Kadiri SAN
T: +234 (1) 4626841/3, DL: (1) 4603995
M: +234 9062441708
Email: [email protected]
Ranked Offices
Provided by Jackson, Etti & Edu
Jackson, Etti & Edu rankings
Global Guide 2022
Filter by
Nigeria
Banking & Finance
1 Department
1 Ranked Lawyer
Department
Lawyers
Corporate/Commercial
1 Department
2 Ranked Lawyers
Department
Lawyers
Dispute Resolution
1 Department
1 Ranked Lawyer
Department
Lawyers
Intellectual Property
1 Department
4 Ranked Lawyers
Department
Lawyers