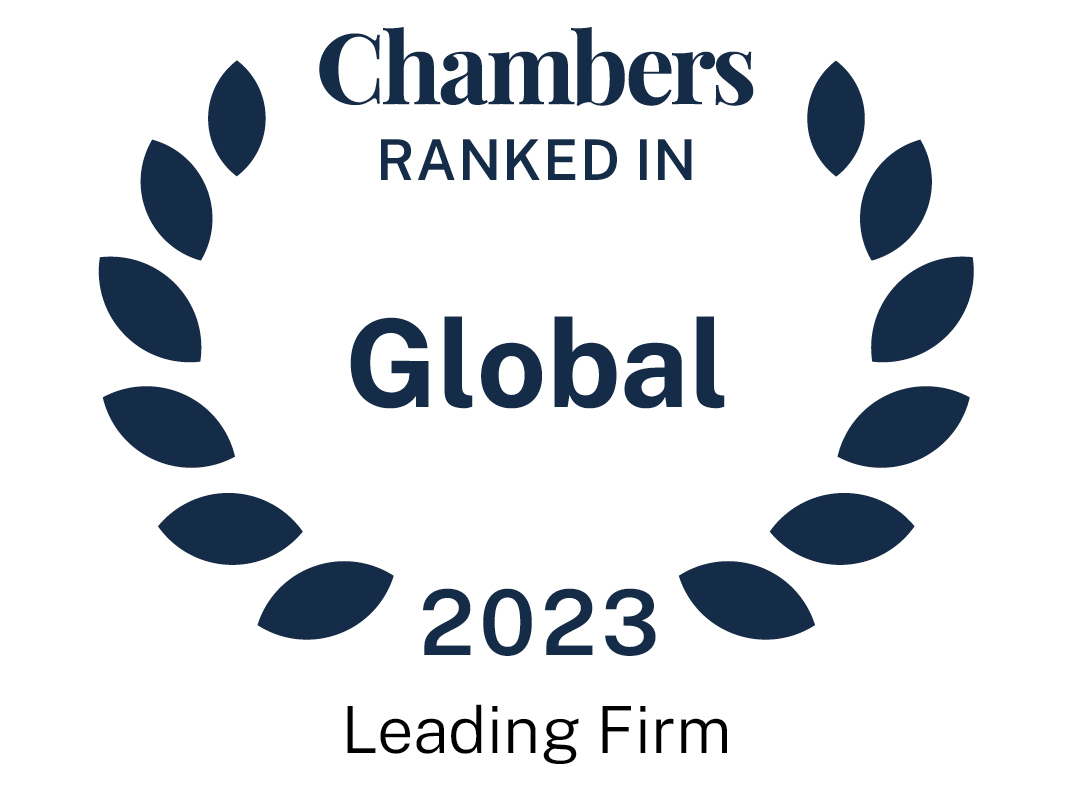 About
Provided by ISOLAS LLP
Global
Senior Partner: Peter A Isola
Number of partners worldwide: 13
Number of other lawyers worldwide: 16
Languages: English, French, Italian, Spanish, Hindi
Firm Overview:
ISOLAS LLP is a leading international law firm, headquartered in Gibraltar. Established in 1892, it is Gibraltar's oldest law firm. ISOLAS prides itself on its commercial advice, close attention to detail, price transparency, global professional network and knowledge of the local marketplace and its dedication to leveraging information technology solutions for the benefit of the client. ISOLAS is consistently ranked as a leading law firm in Gibraltar by all the leading directories.
Main Areas of Practice:
Admiralty & Shipping
Banking & Financial Services
Betting, Gaming & E-Commerce
Commercial & Civil Litigation
Construction
Corporate
Employment
Finance Funds
FinTech & Cryptocurrency Practice
Gibraltar Residency
Human Rights
Intellectual Property
Pensions
Personal Injury/Clinical Negligence
Property & Conveyancing
Admiralty & Shipping:
Whilst Gibraltar boasts a large number of law firms, there are very few which have a specialist, highly experienced admiralty department. ISOLAS is continuously involved in the majority of shipping disputes in Gibraltar, while also receiving instructions from many of the major London shipping law firms for global disputes.
Commercial Litigation:
The expertise of ISOLAS' expert commercial litigation team ranges from general commercial litigation to established specialisations, including insurance, banking and financial services and international trade, private international and EU competition. The firm also has expertise across a wide range of personal and corporate insolvency issues, including receivership, administration, liquidation, arrangements with creditors and debt recovery, as well as the civil aspects of commercial fraud (invariably in an insolvency or insurance context), including tracing remedies, search and seize orders and freezing injunctions.
Corporate & Commercial:
ISOLAS understands that the dynamic nature of corporate law requires a dynamic legal service. The team has a breadth of experience highlighting its ability to identify client's requirements adopting a proactive approach across numerous the spectrum of financial products. In addition to this, the team is well versed in a variety of complex transactional, from the micro to the macro. Being located in one of Europe's premier insurance jurisdictions, the team has the expertise to serve the entire continent.
FinTech & Cryptocurrency Practice:
ISOLAS LLP has established itself as the leader in the Fin- Tech/crypto space, advising on the majority of FinTech and Distributed Ledger Technology (DLT) work in Gibraltar following the introduction of the Government's DLT regulatory framework. The team has been at the forefront of industry developments globally, including digital currency, blockchain and DLT, working alongside the Gibraltar Government as one of their key partners. The team has advised several high-profile blockchain start-ups and businesses crossing over from the blockchain into the financial services space.
Funds & Financial Services:
The firm is recognised as a leading provider in the funds, banking and financial services sector. Its funds and financial services team has experienced exponential growth in recent years, and is responsible for generating a significant proportion of revenue of the financial services practice areas. Several of ISOLAS' partners sit on the Gibraltar Fund & Investments Association, with the practice being recognised as one of the leading teams in the development of the funds' industry in Gibraltar and globally.
Gaming:
ISOLAS has a dedicated team of professionals with broad and in-depth experience across licensing, transactions, regulation and legal issues facing remote gaming operators and their suppliers involved in gaming (including social or casual gaming), gambling, betting, lotteries (both remote and land-based) and e-commerce business. The gaming team regularly assists businesses in this sector, from start-ups and remote gambling license applications to large corporations, in commercial and corporate transactions.
Human Rights:
ISOLAS have experience in advising a variety of clients on a wide range of legal issues relating to human rights and other fundamental freedoms. The team provides practical, timely, and effective legal advice making it a priority to understand the clients' instructions so as to provide tailored advice in accordance with the intricacies of each case.
International Banking & Finance:
The firm is a leading player in this space, with specialist lawyers who deal with all aspects of banking and finance, acting predominantly for lenders in restructuring and refinancing transactions. ISOLAS has worked with both local and major international banks and other regulated entities on a vast array of matters, from licensing and regulatory issues to lending and day to day general banking business.
Private Client:
ISOLAS' private client team's experience is second to none in the market. The expert team acts for high profile UHNWI families who value discretion and confidence in their legal advisers above all else. A full spectrum of service is provided, from succession planning, wealth preservation, trusts, family office matters and, in particular, the benefit and act of philanthropy.
Property & Conveyancing:
ISOLAS boasts a wealth of experience in dealing with commercial and residential properties as a result of representing numerous clients in purchasing and selling properties throughout Gibraltar. Clients are provided with a professional and efficient service, ensuring their transaction proceeds as smoothly as possible throughout the process.
Trust & Company Administration:
In addition to the firm's team of private client lawyers, ISOLAS works closely with Fiduciary Group, one of the largest and leading trust managers in Gibraltar licensed to undertake company management and professional trustee work and with whom they are closely associated. The firm advises clients through their correspondent network on international corporate structures, including trusts and foundations.
Ranked Offices
Provided by ISOLAS LLP
Contributions
3 Contributions provided by ISOLAS LLP
Slide 1 of 2
Law and Practice | Gibraltar
The general counsel's comprehensive guide | Gibraltar
Law and Practice | Gibraltar
The general counsel's comprehensive guide | Gibraltar
Law and Practice | Gibraltar
The general counsel's comprehensive guide | Gibraltar
Law and Practice | Gibraltar
The general counsel's comprehensive guide | Gibraltar
ISOLAS LLP rankings
Global Guide 2023
Filter by
Gibraltar
General Business Law
1 Department
8 Ranked Lawyers
Department
Lawyers
General Business Law: Dispute Resolution
2 Ranked Lawyers
Lawyers
General Business Law: Shipping
1 Ranked Lawyer
Global Market Leaders
Gaming & Gambling
1 Ranked Lawyer
Lawyers
Articles, highlights and press releases
7 items provided by ISOLAS LLP