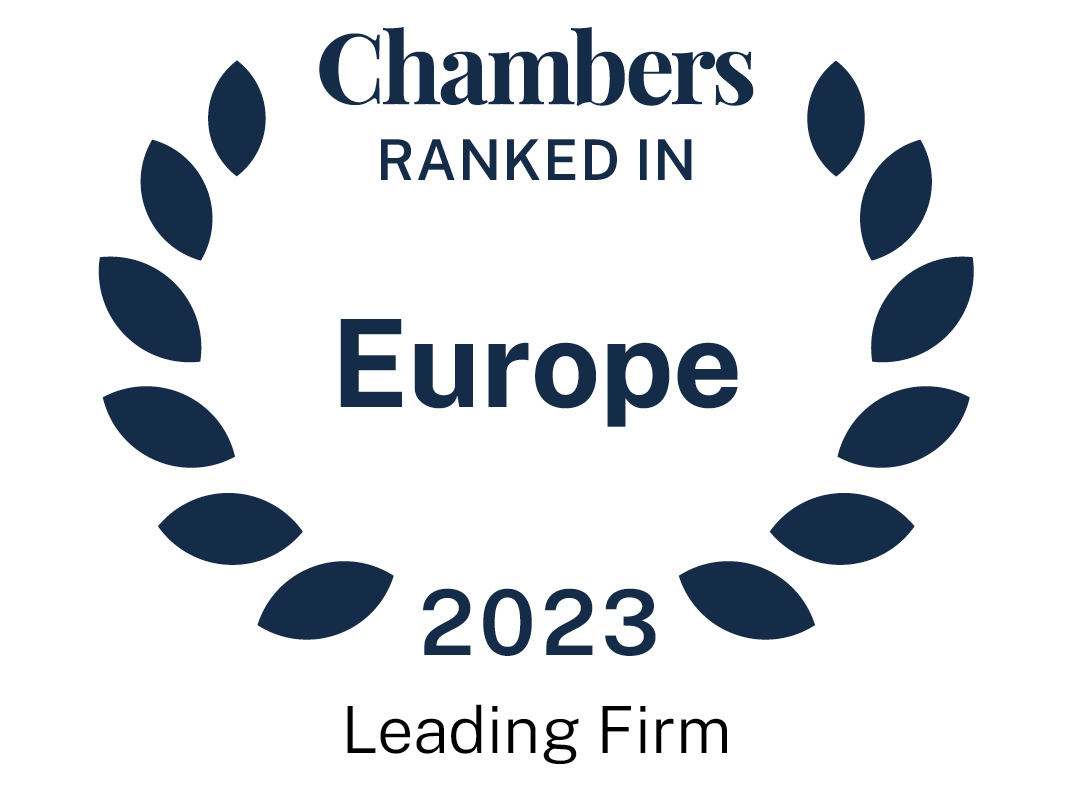 About
Provided by Horten
Europe
Managing Partner
: Christian Gregersen
Chairman:
Mikkel Primdal Kæregaard
Number of partners:
50
Number of lawyers:
150
Firm Overview:
Businesses are on their toes. As the world changes around us, regulations must follow. The technological transformation is moving at the speed of light, and a hyperconnected reality makes new agendas arise so fast, there's little time to understand one before the next shows up. As strategic and legal advisors we need to be curious, exploring new areas without always knowing where it will take us. Yes, you heard this from a law firm.
Horten is a full-service law firm with more than 65 years of experience and 350 specialists, all willing to take on new challenges, explore risks and identify opportunities with our clients.
We help leading organizations stay responsive within areas like banking and finance, real estate, green energy, tech, IP, and M&A, so they can make informed and confident decisions – sometimes even bold moves. When the world changes, so do regulations.
Main Areas of Practice
Banking & Finance
Capital Markets
Commercial
Commercial Disputes & Arbitration
Dispute Resolution
Employment
Energy & Utilities
Environment
EU, Public Procurement & Competition
Fintech
Information Technology
Insolvency & Restructuring
Insurance
Intellectual Property
Telecommunications
Marketing, E-commerce & Payment Services
Media & Entertainment
M&A
Public Law
Real Estate & Construction
Tax

Horten is specialised within sectors characterised by strict regulation or where technological development and innovative approaches are fundamental — such as energy and supply, life science and healthcare, IT, technology and media as well as the public sector. The firm uses its special expertise within regulated areas proactively to solve complex problems and think innovatively, be it in new energy forms or advanced technology.
Sectors:
Real Estate, energy and utilities, finance and pension, insurance and liability, IT and telecoms, life science and healthcare, media and entertainment and public law.
Energy & Supply:
The energy and supply sector affects many practice areas and business sectors. To meet utilities', municipalities' and supply utilities' comprehensive need for advice, Horten's energy team consists of attorneys with in-depth expertise from both the private and the public sector. This means that the firm understands its clients' business and the conditions on which companies operate on the market. This also means that Horten uses its expertise to ensure clients valuable solutions in an increasingly competitive sector.
Technology, Media & Entertainment:
As a full-service law firm, Horten covers all legal disciplines, but we possess a special force within the interface between media, technology and intellectual property rights. The firm represents large global technology and media companies, including large IT companies and leading providers of radio, TV and online games, within a wide range of areas.
Insurance & Liability:
Horten knows the business and its terms, and it provides top-level advice both in connection with transactions, transfers of portfolios, regulatory affairs, claims and disputes.
The team consists of lawyers with strong skills within tort law and insurance, and we are likely to be the law firm in Denmark conducting most legal and arbitration proceedings concerning damages and insurance.
Life Science & Healthcare:
Horten's experts have advised all players in the sector. This has given our team unique insight into the industry, making us capable of providing advice and sparring on all commercial and legal aspects. Many of the team's attorneys have worked 'in-house' supplementing the firm's advice with a special edge — they know the 'key value drivers' of the sector. The team has in-depth and valuable knowledge of the commercial reality facing the sector players.
Public Law:
The increasing professionalism of the public and semi-public sector makes heavy demands on the sector's cooperation partners, including the advisers. For many years, Horten has focused on and been one of the leading Danish law firms advising within this sector. The firm has in-depth knowledge of the public and semi-public sector, and we understand the requirements to which the sector is subject. Many of the firm's public law experts have worked in central government, municipalities and other politically managed organisations, thus ensuring a basic understanding of the work in politically managed organisations.
Real Estate:
Horten has wide experience in purchase/sale of real estate, construction and development projects, public construction projects, leases, financing of real estate projects and transactions and energy optimisation, climate adaptation and environmental issues. When initiating consulting cooperation, we will always look at the company as a whole. The firm bases its advice on commercial understanding of client's business to optimise the bottom line together. The firm offers an aggregate forward-looking solution covering all legal aspects of the client's business. The firm's advice is based on the client's problem and involves all legal competencies required by the solution. This may be tax matters, environmental planning, financing and regulatory affairs. The firm also contributes considerable experience from a large number of international cases. This implies that its clients obtain access to local knowledge, which is often essential for success.
Finance & Pension:
Within the finance and pension sector, Horten's work is based on a wide range of experts who can assist e.g. pension companies with investments in alternative investment structures or granting of loans to project finance, offering restructuring competencies in case the risks associated.
Ranked Offices
Provided by Horten
Denmark
Aarhus C

Frederiks Plads 36, Aarhus C, Midtjylland, Denmark, 8000 Aarhus C

View ranked office
Contributions
1 Contribution provided by Horten
Horten rankings
Europe Guide 2023
Filter by
Denmark
Banking & Finance
1 Department
2 Ranked Lawyers
Department

Lawyers
Claus Bennetsen
Head of Banking & Finance
Competition/European Law
1 Department
2 Ranked Lawyers
Department

Lawyers
Andreas Christensen
Head of Competition/European Law
Competition/European Law: Public Procurement
1 Ranked Lawyer
Lawyers
Corporate/M&A
1 Department
2 Ranked Lawyers
Department

Lawyers
Dispute Resolution
1 Department
2 Ranked Lawyers
Department

Lawyers
Employment
1 Department
1 Ranked Lawyer
Department

Lawyers
Energy
1 Department
3 Ranked Lawyers
Department

Lawyers
Intellectual Property
1 Department
2 Ranked Lawyers
Department