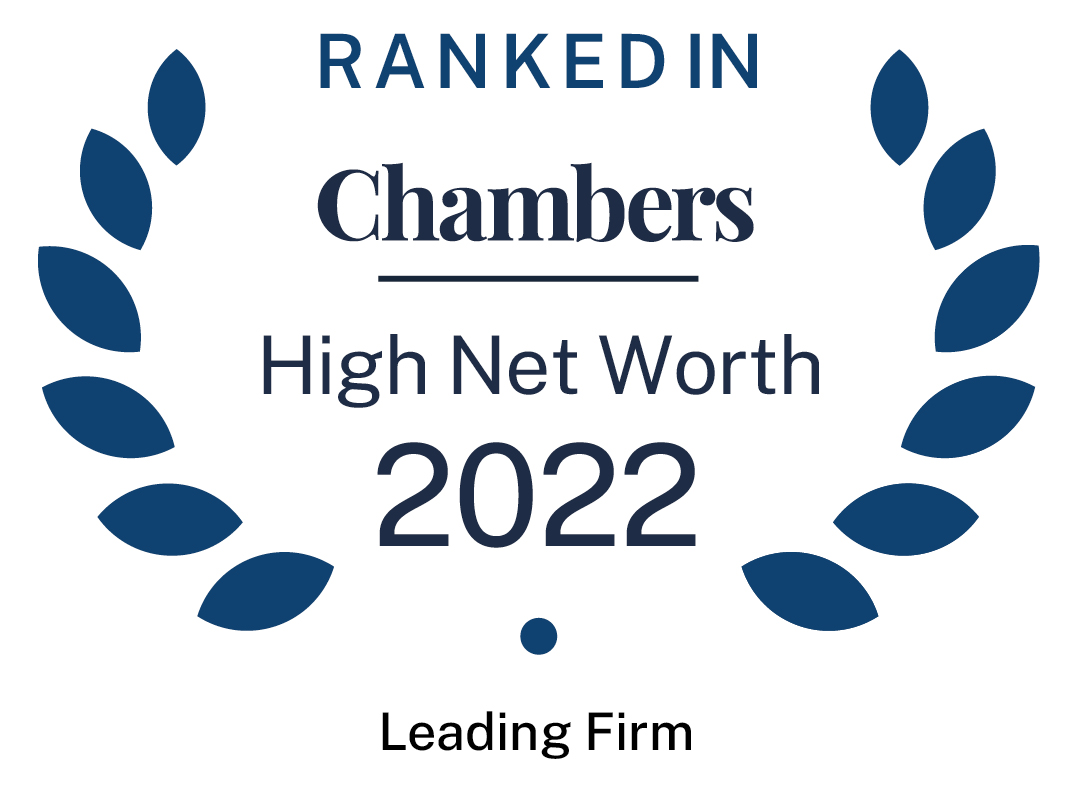 About
Provided by Holland & Knight LLP
High Net Worth
Managing Partner: Steven Sonberg
Number of partners: 741
Number of lawyers: 1,344
Languages: Armenian, Bulgarian, Cantonese, Danish, English, Finnish, French, German, Greek, Guarani, Haitian Creole, Hebrew, Italian, Japanese, Korean, Mandarin, Norwegian, Persian (Farsi), Portuguese, Russian, Spanish, Swedish, Thai

Firm Overview:
Holland & Knight has one of the largest private wealth practices in the USA and assists ultra high net worth clients to attain and maintain their financial and wealth planning goals through sophisticated wealth transfer arrangements. Ultra high net worth individuals, private equity principals, substantial closely held and family businesses, family offices, charitable organisations, educational institutions, banks and trust companies are among its clients. The firm also handles a significant amount of complex probate, elder abuse and fiduciary misconduct litigation to trial and appeal. Purchases and sales of aircraft and yachts, art finance and virtual currency are among its services.
Main Areas of Practice:

Wealth Planning & Preservation:
33 partners, 40 other fee earners in the USA; one in Mexico
■ Comprehensive business succession, pre-liquidity planning, and estate planning services related to creation of a family office structure to provide centralised management of family business ventures for a family whose total assets exceed $1.5 Billion
■ Pre-immigration, estate and asset protection planning for international client who owns more than a dozen operating and holding companies throughout the world, significant US real property and art
■ Representing a family whose total assets exceed $1 Billion in comprehensive review of very successful thoroughbred horse operations and restructuring to transition ownership from the founder to a group of key employees
■ Representing an iconic entertainer in all business and personal endeavors. The private wealth team is responsible for asset structuring, tax and estate planning for the client and her husband
■ Advising clients through transitions of multi-generational family businesses, including succession planning, buyouts, reorganisations, corporate restructurings, and contentious changes of control
■ Developed and implemented a series of pre-IPO wealth transfer strategies involving the Founder's stock. All of the transactions occurred prior to the company's IPO filing and resulted in considerable intergenerational wealth transfer and exclusion of significant capital gains when the shares were sold as part of the IPO
■ Serve as Counsel to the Family Office of several professional sports teams owners
■ Unwinding longstanding LLC structure intended by the family office to streamline the administration of various trusts for the family as the most conservative response to several US tax cases concerning voting rights
■ Advising a US citizens residing abroad through a complex voluntary disclosures
Contact: David Scott Sloan
Tel: +1 617 573 5803
Email: [email protected]
Contact: Christopher Boyett
Tel: +1 305 789 7790
Email: [email protected]

Fiduciary Litigation:
28 partners, 14 other fee earners in the USA
■ Successfully represented Tyler Korff, grandson of former CBS and Viacom Chairman Sumner Redstone and the son of Shari Redstone, in multiple litigation matters across the US. The litigation concerned the future of the media mogul's corporate empire and the eventual disposition of Mr. Redstone's estate
■ Obtained a $4.9 million settlement in a breach of trust and elder financial abuse action against the former trustee over its management and oversight of the sale of the trust's primary asset
■ Prosecuting two petitions against a successor trustee for the settlor's breach of promise to make a will, provide inheritance, and breach of duty
■ Representing the sisters of a woman who went missing at sea and whose son is suspected of having murdered her and his grandfather. The case involves two jurisdictions, various trusts, a 'slayer action' to determine whether the son should forfeit his inheritance from his mother and grandfather, as well as related state estate tax audits
■ Representing the long-time wife in protracted disputes involving poorly drafted estate plans, conservatorship over ill husband's person, facilitation of a neutral third-party conservator, detailed accounting, and dissolution of marriage
Contact: Vivian Thoreen
Tel: +1 213 896 2482
Email: [email protected]

Private Aircraft:
12 partners, 6 other fee earners in London, Miami, New York, San Francisco, Tysons, VA, and Washington, DC.
■ Representing numerous financial institutions in financing aircraft to international UHNW purchasers
■ Representing ultra UHNW purchaser and sellers and SPVs owned by UHNW clients in aircraft financing, acquisition and sale transactions
■ Advising a number of new entrants to private aircraft on acquisitions of fractional shares, jet cards and whole aircraft
■ Successfully represented several taxpayers in IRS audits regarding use of a corporate jets
Contact: Robert A Ricketts
Tel: +44 20 7071 9910
Email: [email protected]

Insurance:
4 partners in Portland, Miami and Boston
■ Outside counsel to several financial institutions on multiple multi-million dollar life insurance premium financing transactions
■ Advised multiple clients regarding how to navigate the termination of grandfathered split-dollar life insurance plans with tens of millions of dollars in policy cash value at stake
Contact: Joshua Husbands
Tel: +1 503 243 5862
Email: [email protected]
Ranked Offices
Provided by Holland & Knight LLP
Holland & Knight LLP rankings
High Net Worth Guide 2022
Filter by
California
Private Wealth Disputes
1 Department
3 Ranked Lawyers
Department
Lawyers
Connecticut
Private Wealth Law
1 Ranked Lawyer
Lawyers
Florida
Private Wealth Disputes
1 Ranked Lawyer
Lawyers
Private Wealth Law
1 Department
5 Ranked Lawyers
Department
Lawyers
Global-wide
Private Aircraft
1 Department
4 Ranked Lawyers
Department
Lawyers
Massachusetts
Private Wealth Law
1 Department
3 Ranked Lawyers
Department
Lawyers
Articles, highlights and press releases
95 items provided by Holland & Knight LLP