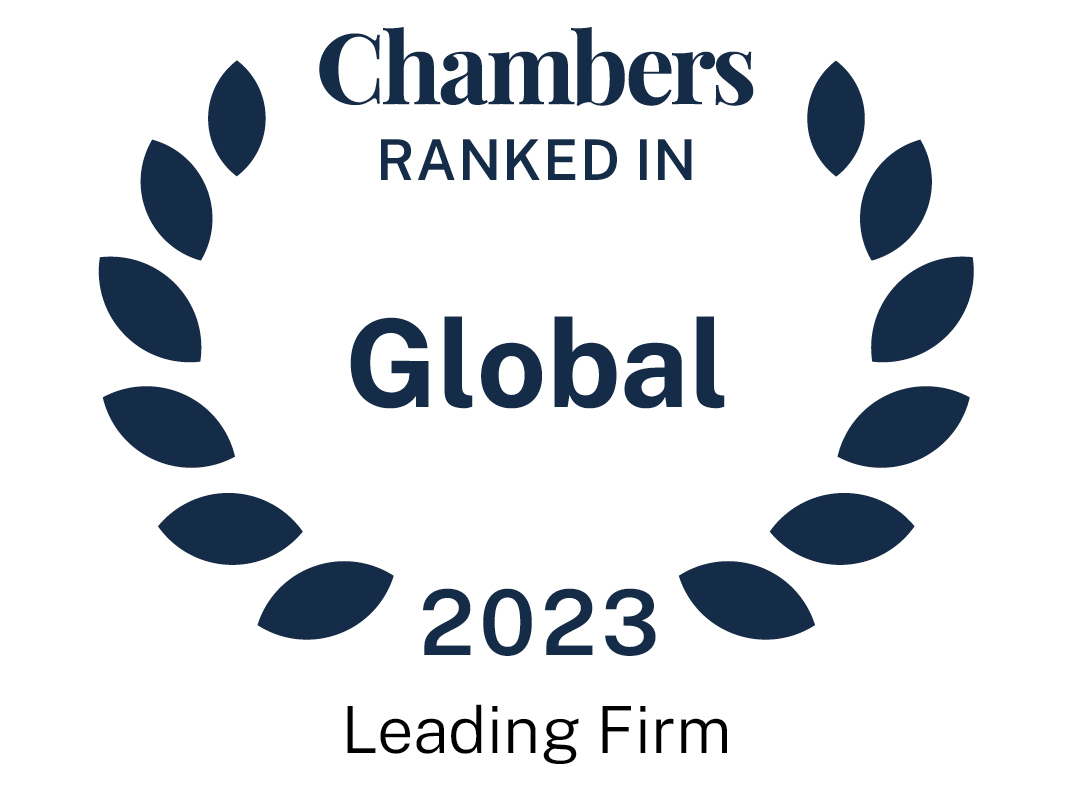 About
Provided by Goldfarb Gross Seligman
Global
Firm Details:
Chairman: Yudi Levy
Chairman: Amir Tzafrir
Chairman: David Hodak
Vice Chairman: Zvi Bar-Nathan
Vice Chairman: Esther Koren
Vice Chairman: Ayal Shenhav
Managing Partner: Levy Amitay
Managing Partner: Tal Atsmon
Managing Partner: Aya Yoffe
Number of Partners: over 200
Number of Lawyers: over 500
Languages: English, French, German, Hebrew, Russian
Firm Overview:
Goldfarb Gross Seligman, Israel's largest law firm, is in the elite group of firms who deliver top-tier legal services at international standards. The professional hallmark of the firm, which traces its history back over 90 years, is the unrelenting pursuit of the highest professional and ethical standards in the service of its clients. Attorneys provide clients with a wide spectrum of sophisticated legal services which are tailored to each client's specific needs, together with the global connections that a large international law firm can offer. The firm combines expertise in the Israeli legal system and business context with extensive international background. In addition to professional training and experience in Israel, a number of partners and associates have foreign legal education and practice experience and others have had substantial exposure to the legal and commercial scene in the US, Asia, Western Europe, Australia and other countries. The firm recruits and employs the leading attorneys in each of its various practice areas. The calibre, breadth and depth of the outstanding professionals at Goldfarb Gross Seligman help to make it the firm of choice for the most discerning clients, both in Israel and overseas. The firm serves domestic and foreign clients from all business sectors, including some of Israel's largest corporations and some of the world's leading international companies. Goldfarb Gross Seligman is consistently ranked among the firms in Israel in various practice areas by international and local ratings.
Main Areas of Practice:
Capital Markets & Public Offerings:
Goldfarb Gross Seligman has Israel's leading capital markets and public offerings practice. The firm provides ongoing securities law advice to dozens of public companies and represents issuers and underwriters in public offerings in Israel, the US, Australia and Europe, particularly on NASDAQ, the NYSE, the LSE, and on the AIM. The firm works closely with foreign underwriters and investment banks, and the firm's attorneys have unparalleled expertise in complex financial transactions and in the representation of clients before various securities authorities, stock exchanges and other regulatory authorities. Attorneys are experts in various foreign legal disciplines, and they are thus able to provide extensive knowledge and insight regarding the relevant domestic laws which govern public offerings. In addition, the firm's vast experience in US securities enables the attorneys to suit Israeli law requirements to US law requirements, or those of other foreign legal jurisdictions.
Mergers & Acquisitions; Corporate & Commercial:
Goldfarb Gross Seligman possesses extensive experience and expertise in M&A transactions of public and private companies, as well as stock and asset purchase transactions and all areas of corporate and commercial law. In recent years, it has handled the largest and most complex cross-border transactions involving Israeli entities, and had the lead role in numerous international M&A transactions worth tens of billions of dollars. The firm represents leading Israeli companies in international transactions, as well as foreign clients in their Israeli acquisitions, while providing integrated advice on taxation, employment, intellectual property and real estate issues, maintaining continuous contact with government authorities and handling all regulatory aspects.
Commercial, Corporate & White Collar Litigation:
Goldfarb Gross Seligman handles the most complex commercial and white collar litigation. Litigation partners are among the leading trial lawyers in Israel, and represent Israeli and international companies, as well as key business people and senior officials from the public sector. Their legal and business expertise enables the legal teams to resolve disputes in the shortest amount of time, while utilising the most advanced and creative legal tools. The firm also handles corporate litigation in public companies; class actions; international litigation and arbitration; administrative proceedings; and more.
Real Estate, Planning & Construction:
Goldfarb Gross Seligman has one of Israel's leading real estate departments and handles the most significant transactions in the Israeli real estate market. It advises real estate developers on a broad variety of projects and transactions, including commercial, industrial, office, residential, public housing and hotel projects. The firm provides clients with comprehensive legal services in all stages of the real estate project, including handling the required planning, financing and tax issues.
Tax:
The firm's tax department provides clients with ongoing advice and international tax planning in our Tel Aviv head office and our branch in Zürich, Switzerland. The department represents clients before the Israel Tax Authority, and also advises on a wide variety of activities, including the taxation of domestic and international transactions; mergers and acquisitions; holding, financing and operation of Israeli and multinational corporations; public and private offerings; tax planning for high net worth individuals and families; VAT and more. In addition, the department specialises in all aspects of executive compensation, including handling all tax and securities issues and drafting sophisticated stock option and bonus plans.
Hi-Tech, Venture Capital, Technology & IP:
Goldfarb Gross Seligman has special expertise in capital raising and the activities of venture capital funds, and is involved in dozens of domestic and international venture capital transactions every year, representing both investors and companies. The firm advises early stage companies on financing, IP and strategic relationships with corporations and companies; handles exits, and advises venture capital funds with respect to their various activities. The firm possesses extensive experience regarding agreements for commercialising technologies, and also provides evaluations, drafts licensing agreements, registers trademarks, and works closely with patent, copyright and trademark offices in Israel and abroad.
Project & Infrastructure Financing:
The firm handles a significant portion of the infrastructure projects in the Israeli market, particularly in the transportation and energy fields. The firm advises public and private entities from the formation stages, through statutory and legislative proceedings, expropriations and tenders, and complex financing procedures.
Banking & Finance:
Goldfarb Gross Seligman handles a diverse variety of domestic and international financing transactions, and advises on ongoing banking activity as well as activities in the various financial services fields. The firm provides comprehensive legal services relating to complex aspects of banking law, and advises both financial institutions, and leading Israeli concerns. In recent years, the firm has advised on some of the most complex bank financing transactions in the Israeli market and abroad.
Industry & Manufacturing:
The firm possesses significant expertise in advising leading industrial companies from all sectors of the market. Our attorneys provide comprehensive legal services tailored to the unique commercial, legal and regulatory environment in which industrial companies operate.
Energy & Natural Resources:
Goldfarb Gross Seligman is among the pioneers in the provision of comprehensive legal services in the energy and natural resources field in Israel. The firm advises on a wide range of projects, providing legal services from the preliminary stages of project initiation, through development and reaching financial closure, to the commercial operation and ongoing management of the project, as well as all regulatory aspects of the project.
Environmental Law:
The firm advises clients on the various aspects of environmental law, including statutory proceedings, and assists corporations and companies in the development and implementation of internal environmental plans, and in the voluntary processes for the implementation of sustainable organisational policy. The firm's attorneys handle due diligence prior to transactions, represent clients in environmental litigation, and represent corporate executives who are obligated through personal liability for environmental violations.
Antitrust & Competition:
Goldfarb Gross Seligman provides comprehensive strategic advice in the fields of antitrust and competition to both local and international companies, from innovative solutions of specific issues to setting long term regulatory strategies. The firm regularly represents clients before antitrust tribunals, government entities and courts in various civil and criminal litigation proceedings, and routinely advises on antitrust and competition aspects arising from transactions.
Labour & Corporate Immigration:
The firm provides strategic advice for solving complex issues of human resource management. Goldfarb Gross Seligman's diversified and extensive experience enables it to provide innovative, forward-looking legal counsel, taking into account an array of possible future complex situations related to the human resources field. The firm's attorneys provide both local and international clients with legal advice relating to M&A transactions, investment transactions, and reorganisations, as well as representation before labour courts, various governmental authorities, disciplinary courts, and in alternative dispute resolution proceedings. The firm's attorneys have significant experience in the fields of US and Israeli corporate immigration law as well.
Ranked Offices
Provided by Goldfarb Gross Seligman
Contributions
4 Contributions provided by Goldfarb Gross Seligman
Slide 1 of 2
Trends and Developments | Israel
Law and Practice | Israel
Slide 2 of 2
Law and Practice | Israel
The general counsel's comprehensive guide | Israel
Law and Practice | Israel
The general counsel's comprehensive guide | Israel
Goldfarb Gross Seligman rankings
Global Guide 2023
Filter by
Israel
Banking & Finance
1 Department
1 Ranked Lawyer
Department
Lawyers
Banking & Finance: Regulatory
1 Ranked Lawyer
Capital Markets
1 Department
6 Ranked Lawyers
Department
Lawyers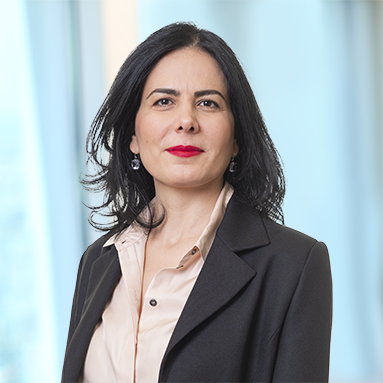 Competition/Antitrust
1 Department
2 Ranked Lawyers
Department
Lawyers
Corporate/M&A
1 Department
5 Ranked Lawyers
Department
Lawyers
Corporate/M&A: Fund Formation
1 Ranked Lawyer
Lawyers