Freshfields Bruckhaus Deringer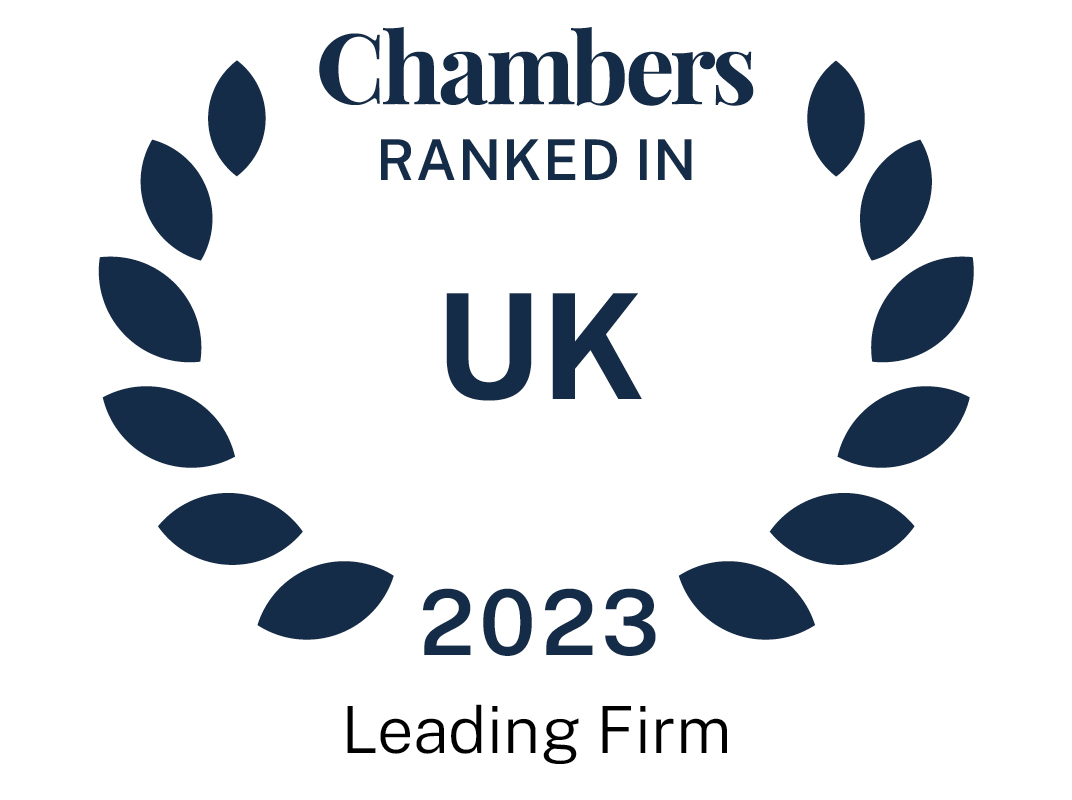 About
Provided by Freshfields Bruckhaus Deringer
UK
Firm Details
Senior Partner: Georgia Dawson
Managing Partners: Alan Mason, Rick van Aerssen and Rafique Bachour
Office Managing Partner, London: Claire Wills
Number of Partners: 400+
Number of Lawyers: 2,800+
UK Offices: London, Manchester.
International Offices: Abu Dhabi, Amsterdam, Bahrain, Beijing, Berlin, Brussels, Dubai, Düsseldorf, Frankfurt, Hamburg, Hanoi, Ho Chi Minh City, Hong Kong, Madrid, Milan, Munich, New York, Paris, Rome, Shanghai, Silicon Valley, Singapore, Tokyo, Vienna and Washington, DC.
CONTACTS:
Finance: Simon Johnson
Dispute Resolution: Sarah Parkes
Antitrust, Competition & Trade: Simon Priddis
Corporate: Andrew Hutchings
People & Reward: Kathleen Healy
Real Estate: Alexander Watt
Tax: Helen Buchanan
THE FIRM:
Freshfields Bruckhaus Deringer (Freshfields) is a global law firm with a long-standing track record of successfully supporting the world's leading national and multinational corporations, financial institutions and governments on ground-breaking and business-critical mandates. The firm's 2,800 plus lawyers deliver results worldwide through its own offices and alongside leading local firms. Freshfields' commitment, local and multi-national expertise and business know-how means its clients rely on the firm when it matters most.
PRINCIPAL AREAS OF WORK:
Antitrust, Competition & Trade:
Freshfields competition practice offers unrivalled expertise in international, EU and national competition law matters. Freshfields have a large, highly integrated team of leading experts in Asia, Europe, the Middle East and the US, who work together across multiple locations on a daily basis.
The firm's clients recognise that this sets Freshfields apart, so they come to the firm with their most significant matters.
With more than 50 partners and 300 lawyers in their worldwide competition team, Freshfields are leaders in all aspects of competition law, including mergers, cartel investigations, abuse of dominance, state aid, follow on claims and stand-alone litigation. Freshfields is the only firm to have worked on the leading cases in all these areas.
Corporate:
Creative problem-solving and rapid decision-making are at the heart of what the firm do.
Freshfields integrated transactional capabilities cover all bases – from deal structuring to equity and debt financing – all the while keeping a close eye on tax, antitrust, employment and regulatory issues.
The Firm take on many of the biggest multijurisdictional mandates – and ensure that even the most complex cross-border deals succeed in every country involved.
Disputes:
Freshfields has helped clients manage some of the most high-profile and business critical disputes, multi-jurisdictional investigations, competition claims, patent litigation and politically sensitive arbitrations in recent history. Freshfields is the market leader for arbitration, competition, intellectual property, investigations, regulation and complex commercial litigation. The firm has been particularly active in the technology, financial services, energy and consumer sectors.
Finance: Whether a listed corporate tapping investment-grade credit or a private equity fund looking for a more complex, multisource solution, the Firm help their clients find their optimal financing option.
Freshfields advice covers equity and debt capital markets transactions, including high yield, alongside banking, derivatives, structured products and securitisation, and project and asset finance.
Freshfields understand a broad range of products but also have deep specialist knowledge – the firm's lawyers are working on the biggest and most complex transactions every day so can get the right result whatever the circumstances.
Freshfields international experience means the firm can quickly build teams to advise on the nuances of different insolvency regimes, tax structures and accounting standards in any jurisdiction.
And because the firm regularly work together across borders, the firm deliver international advice of the highest quality in the most efficient way possible.
People & Reward:
Freshfields work on all aspects of labour and employment law and advise global employers on everything from major projects (eg M&A transactions, cross border business restructuring), compliance and policies, whistleblowing and workplace investigations as well as hiring and firing. The team is equally expert in remuneration and reward matters and the design and implementation of bespoke incentive plans. It has significant experience advising on the most complex pensions projects, including liability management, funding and covenant support and scheme consolidations.
Real Estate:
Freshfields' real estate practice advises on investment transactions, development projects, coinvestment structures, such as joint ventures, and all aspects of corporate real estate. The firm works for some of the largest, most high-profile organisations in the sector: private equity, sovereign wealth and pension funds, real estate investment trusts, and property developers and financiers.
Tax:
The firm advise financial institutions, funds and corporate entities from all sectors on the tax issues arising on their most complex cross-border transactions, contentious tax matters and corporate tax policy issues.
The firm's global tax team is recognised for not only its consistently excellent technical ability, but also its market-leading international credentials and commercial judgement in these areas.
This is particularly important in the current climate, with their clients continuing to grapple with unprecedented challenges in the tax space – including the rapidly evolving international tax framework (with wide-reaching changes on the horizon at both an OECD and EU level) and increasingly litigious tax authorities.
The firm's tax specialists work closely with teams across the firm – including the firm's corporate, disputes, antitrust, financing and IP lawyers – to provide clients with robust commercial solutions.
Ranked Offices
Provided by Freshfields Bruckhaus Deringer
Contributions
3 Contributions provided by Freshfields Bruckhaus Deringer
Slide 1 of 2
Trends and Developments | Belgium
As described in the previous edition, as the scientific and political consensus about the potential...
Slide 2 of 2
Law and Practice | Austria
Trends and Developments | Belgium
As described in the previous edition, as the scientific and political consensus about the potential...
Law and Practice | Austria
Freshfields Bruckhaus Deringer rankings
UK Guide 2023
Filter by
London (Firms)
Banking & Finance: Big-Ticket
4 Ranked Lawyers
Lawyers
Banking & Finance: Borrowers: Big-Ticket
1 Department
Department
Banking & Finance: Borrowers: Big-Ticket
Banking & Finance: Sponsors
1 Department
Department
Banking & Finance: Sponsors
Capital Markets: Debt
1 Department
2 Ranked Lawyers
Department
Lawyers
Capital Markets: Equity
1 Department
3 Ranked Lawyers
Department
Lawyers
Capital Markets: High-Yield Products
1 Department
2 Ranked Lawyers
Department
Capital Markets: High-Yield Products
Lawyers
Capital Markets: Securitisation
1 Ranked Lawyer
Lawyers
Commercial and Corporate Litigation
1 Department
3 Ranked Lawyers
Department
Commercial and Corporate Litigation
Lawyers