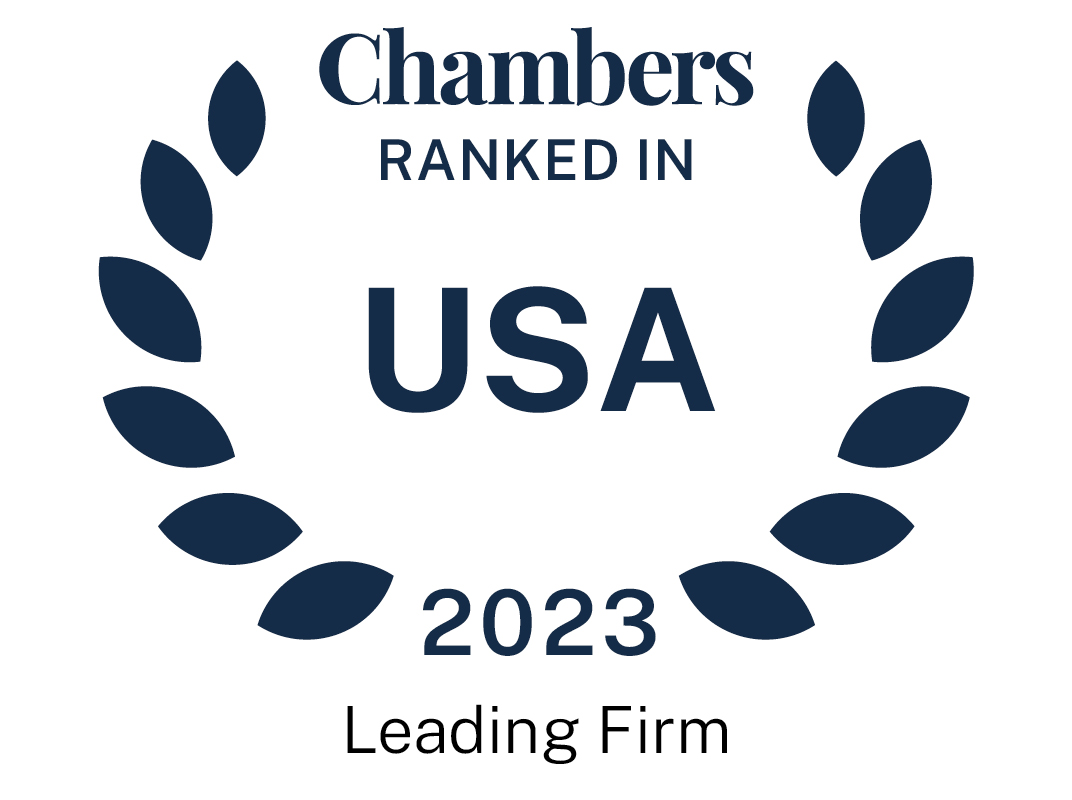 About
Provided by Dorsey & Whitney LLP
USA
Managing Partner: William Stoeri
Number of US partners: 289
Number of other US lawyers: 233
Firm Overview:
Dorsey & Whitney is a full service business law firm, with over 550 lawyers in 20 offices, and strategically focused on six industries.
Banking & Financial Institutions:
Dorsey lawyers assist banking clients around the world in complex lending and restructuring transactions, as well as matters involving bankruptcy, regulatory, corporate trust, consumer financial services, payment systems, corporate, M&A, benefits, employment, intellectual property, and all types of litigation.
Energy & Natural Resources:
The firm-wide energy practice includes the mining, electric power, oil/gas, and sustainability industries. Dorsey lawyers work with its energy clients in energy-related transactions, energy-related litigation, government enforcement, federal regulatory, and state regulatory matters.
Food, Beverage & Agribusiness:
Dorsey serves clients from all sectors of the industry – from seed to markets to table. Few large firms can match Dorsey's comprehensive understanding and experience in the field, including extensive work with cooperatives and cannabis and hemp companies. Dorsey covers the full spectrum of services, including general corporate, transactions, intellectual property, litigation, and regulatory.
Healthcare:
Dorsey represents many of the best known healthcare companies in the world, from providers to insurers, from drug and medical device manufacturers to investors in these concerns. Dorsey attorneys from over a dozen practice areas regularly provide services to clients in the health care industry.
Technology:
Dorsey is focused on clients involved in the creation, commercialization, and use of digital technology solutions. The firm's technology lawyers work out of some of the world's most influential technology markets—from California to New York, London to China.
Development & Infrastructure:
Dorsey lawyers from several key practice areas are specifically committed to providing advise and counsel to public and private entities involved in the development, financing, construction, operation, and management of public-private projects, including stadiums, mixed-use development, government, healthcare, transportation, and other infrastructure.
Main Areas of Practice:
Corporate:
Dorsey's corporate lawyers are known for the broad legal advice they provide. They are best known, however, for getting deals done. The firm has been ranked among the top ten in US M&A deals completed, according to Thomson Reuters, for over two decades.
Litigation & Arbitration:
Dorsey's litigation practice includes over 175 lawyers, all of whom litigate, arbitrate, mediate, and negotiate. They handle matters with amounts in controversy ranging from billions of dollars to matters of principle. They are particularly known for their real trial experience, Dorsey lawyers try-and win-cases in forums around the world.

LegalMine:
Dorsey has responded to the crippling expense of e-discovery by developing LegalMine™, an in-house document review facility which charges a flat fee based on a per-document or per-page charge, so the expense can be accurately estimated and controlled.
Labor & Employment:
Over 30 attorneys offer an array of services including advice and counselling, employment litigation, and business immigration services. The firm also provides advice on executive and employment compensation law, M&A support, employee benefits, ERISA compliance, and tax law.
Intellectual Property:
Dorsey's patent group is staffed with attorneys skilled in technical fields, with many holding PhD and/or EE degrees. Clients rely on Dorsey's trademark group to select, protect, and enforce trademarks, copyrights, and domain names. Both groups work with clients to build and protect strategic intellectual property portfolios and aggressively defend them against competitors including through litigation when necessary.
Indian & Gaming:
Dorsey's nationally ranked Indian and gaming practice serves Indian and Alaska Native tribal governments, their commercial entities, and lenders, developers, and others doing business with tribes on issues of economic diversification, financing (both taxable and tax-exempt), project development, taxation, litigation, environmental affairs, and regulatory compliance
International Work:
In over 60 countries, Dorsey provides clients with expertise on matters including cross-border transactions, corporate advice, complex litigation, capital markets, M&A, joint ventures, intellectual property, immigration, tax litigation and arbitration, export controls, licensing agreements, and international treaties.
Ranked Offices
Provided by Dorsey & Whitney LLP
Dorsey & Whitney LLP rankings
USA Guide 2023
Filter by
Alaska
Bankruptcy/Restructuring
1 Ranked Lawyer
Corporate/M&A
1 Department
1 Ranked Lawyer
Department
Lawyers
Michael Mills
Head of Corporate/M&A
Colorado
Intellectual Property
1 Department
3 Ranked Lawyers
Department
Lawyers
Idaho
Corporate/Commercial
1 Ranked Lawyer
Natural Resources & Environment
1 Ranked Lawyer
Iowa
Litigation: General Commercial
1 Department
2 Ranked Lawyers
Department
Litigation: General Commercial
Lawyers
Minnesota
Antitrust
1 Department
3 Ranked Lawyers
Department
Lawyers
Capital Markets: Debt & Equity
1 Department
1 Ranked Lawyer
Department
Capital Markets: Debt & Equity
Lawyers
Construction
1 Department
3 Ranked Lawyers
Department
Lawyers