Cescon, Barrieu, Flesch & Barreto Advogados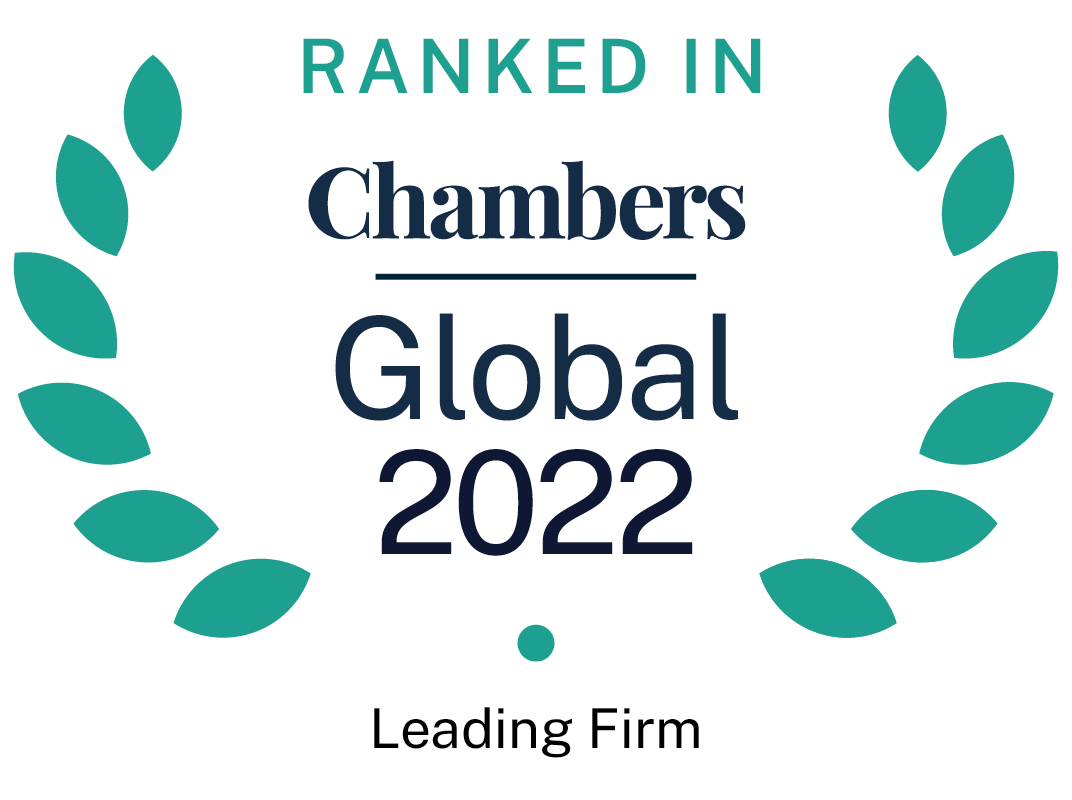 About
Provided by Cescon, Barrieu, Flesch & Barreto Advogados
Global
Senior Partners: Maria Cristina Cescon, Roberto Barrieu, Marcos Rafael Flesch, Joaquim Oliveira, Maurício Teixeira dos Santos, Alexandre Barreto, Ronald Herscovici
Number of partners: 55
Number of other lawyers: 168
Firm Overview:
Cescon Barrieu is one of Brazil's leading law firms. The lawyers stand-out for their strong commitment to the representation of the firm's clients' interests and for their work in highly sophisticated, groundbreaking matters. The firm's goal is to be the clients' law firm of choice for their most complex legal matters and most strategic transactions and disputes.
Corporate Law and Governance, M&A and Private Equity:
The firm is often retained by potential targets and boards of directors for representation in connection with mergers, acquisitions, tender offers, delistings and other corporate transactions as well as matters involving antitrust and anticorruption laws. The M&A and private equity practice are recognised as Brazil's leading by any measure.
Infrastructure & Project Finance:
This practice is recognised as a market leader in Brazil. The firm has a first class practice in development of infrastructure projects across all its sectors, such as energy, telecom, oil and gas, water and wastewater, ports and navigation, airports, railways, mining and toll roads.
ESG & Impact:
The firm's ESG & Impact practice focuses on the five key topics related to sustainability and the pursuit of positive impacts: Sustainable Finance, Governance, Social Impact & Human Rights, Energy Transition and Environment. To this end, the firm has organised an integrated group that combines professionals from environmental, banking and finance, capital markets, corporate law and governance, labour, Infrastructure, and litigation practices. This approach ensures a team that offers a broad approach and the latest practices, trends, and legislative and regulatory proposals regarding ESG, to deliver comprehensive solutions to address clients' day-to-day activities and their most complex projects.
Capital Markets & Investment Funds:
The capital markets team is recognised as Brazil's most experienced and far-reaching. It represents the world's leading financial institutions, public and private corporations, hedge-funds, asset managers and entrepreneurs in connection with their most complex domestic and cross-border securities transactions, including IPOs and other equity offers, tender offers, debt offerings, derivatives, structured products, mutual funds, receivables funds and securitisation. The vast experience with the Brazilian Securities Commission (CVM) provides the firm insight into important regulatory aspects of registered offers in Brazil that may be critical in successfully completing a transaction.
Banking & Finance:
The firm advises a wide range of clients in the roles of lenders, borrowers, trustees, rating agencies and others in connection with syndicated bank facilities, trade financing, leveraged investments, structured financing, DIP financing and derivatives.
Oil & Gas & Shipping:
The team has extensive and comprehensive knowledge of the entire production chain of the sector. It assists clients in structured financings, mergers and acquisitions, regulatory matters, capital markets transactions and commercial negotiations. The shipping practice excels at 'dry shipping' contractual matters — financing, shipbuilding, charter — and is a leading Brazilian firm in security interests' issues related to shipping.
Mining:
The team has in-depth expertise in dealing with the main players of this sector. The firm provides regulatory and negotiation counsel to mining and financing companies, in addition to regulatory and business advice to mining companies within M&A, project finance and capital markets transactions.
Bankruptcy & Restructuring:
The bankruptcy and restructuring team has wide experience in assisting clients in connection with complex debt workouts, corporate restructurings and bankruptcy proceedings with a particular focus on representing financial creditors. The firm has vast experience in credit recovery, enforcement of collateral and other court assisted proceedings in a wide range of industries.
Litigation & Arbitration:
The team is called upon by clients across all industries for critical litigation and arbitration matters. The highend litigators are recognised for their experience, strategic approach and capacity to simplify complex cases. The firm's dedicated arbitration team uses mediation and other ADR methods in order to obtain the best results to the clients and reduce litigation costs.
Antitrust:
The firm combines broad experience in strategic corporate transactions with complex cartel investigations to form one of Brazil's leading antitrust practice groups. The firm works closely with its M&A, private equity and litigation groups to represent its clients in a wide variety of domestic and cross-border matters across all industries.
Compliance, White Collar & Investigations:
The firm advises on a wide range of compliance and anticorruption matters, including investigations involving anticorruption and anti-money laundering laws. Lawyers help clients identify and anticipate tendencies in regulatory standards that may be critical to their business.
Real Estate:
The firm has wide experience on complex real estate business including acquisition of real properties, surface rights, lease agreements, built to suit, sale and lease back, rural lease agreements, partnership agreements, constructions, condominiums, real estate developments, securitisation and financing, joint ventures and restructuring.
Tax:
Tax has been the cornerstone of the firm's practice since its inception. The team of experienced tax lawyers advises on a broad range of domestic and international tax matters. In financings, acquisitions, mergers, investment funds, international trade, litigation as well as financial products.
Labour & Employment:
Clients come to the firm's labour law department for complex labour law issues rather than their day-to-day labour claims. The firm has over the years assisted clients with strategic and complex lawsuits, created compensation and incentive programs and assisted them in dealing with trade unions.
Technology & IP:
The practice group handles technology, data protection and intellectual property matters that are critical to clients across a wide range of industries, such as technology and media companies, start-ups, retailers, venture capital and private equity funds, fintechs, payment solutions, investors and entrepreneurs.
International Work:
The firm's international practice includes international finance and capital markets, mergers and acquisitions, joint ventures, banking and finance, structured finance, project finance and international tax planning. We are the first Brazilian full-service law firm with a leading metals and mining practice and an office in Toronto, Canada. The integrated work between the offices in Brazil and Canada will initially contemplate business opportunities in the Mining, Infrastructure, Energy, Renewable Energy, Oil & Gas, ESG, Technology & Fintech, and Medicinal Cannabis sectors.
Ranked Offices
Provided by Cescon, Barrieu, Flesch & Barreto Advogados
Brazil
Belo Horizonte - MG

Rod Stael Mary Bicalho Motta Magalhães, 521 – 15th floor, Belo Horizonte, MG, Belo Horizonte - MG, Minas Gerais, Brazil, 30320-760

View ranked office

Rio de Janeiro - RJ

Praia de Botafogo, 228, 15º andar – Ala A, Edificio Argentina, Rio de Janeiro - RJ, Rio de Janeiro, Brazil, 22250-040

View ranked office

Salvador - BA

Avenida Tancredo Neves, 620 Cond. Mundo Plaza, Conjuntos 1522 e 1523, Caminho das Árvores, Salvador - BA, Bahia, Brazil, 41820-020

View ranked office
Cescon, Barrieu, Flesch & Barreto Advogados rankings
Global Guide 2022
Filter by
Brazil
Banking & Finance
1 Department
1 Ranked Lawyer
Department
Lawyers
Maurício Teixeira dos Santos
Capital Markets
1 Department
4 Ranked Lawyers
Department
Lawyers
Joaquim José Aceturi de Oliveira
Corporate/M&A
4 Ranked Lawyers
Lawyers
Cristina de Freitas Bueno
Corporate/M&A: The Elite
1 Department
Department
Dispute Resolution: Arbitration
1 Department
2 Ranked Lawyers
Department
Dispute Resolution: Arbitration
Lawyers
Carlos David Albuquerque Braga
Gabriel Seijo Leal de Figueiredo
Dispute Resolution: Litigation
1 Department
3 Ranked Lawyers
Department
Dispute Resolution: Litigation
Lawyers
Carlos David Albuquerque Braga
Gabriel Seijo Leal de Figueiredo
Energy & Natural Resources: Mining
1 Department
2 Ranked Lawyers
Department
Energy & Natural Resources: Mining