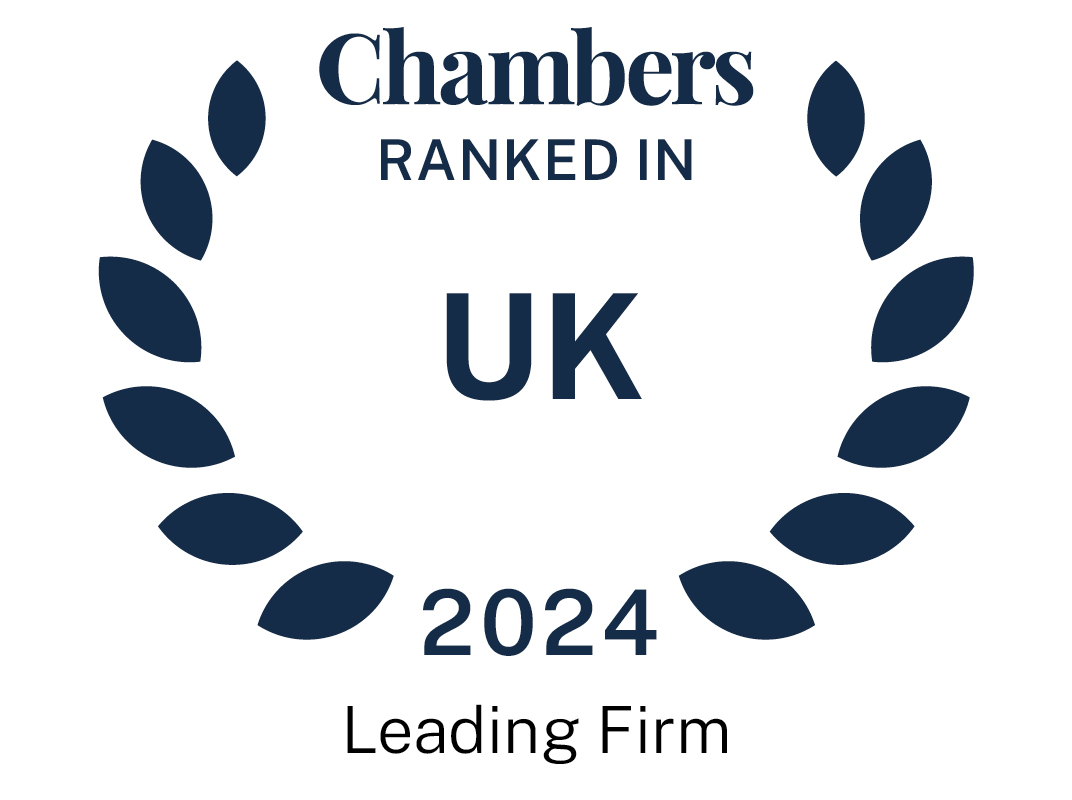 About
Provided by BTO Solicitors LLP
UK
Chairman: David Gibson
Chief Operating Officer: David Walker
Number of partners: 36
Number of assistant solicitors: 70
KEY CONTACTS:
Banking & Finance: Nicolas McBride
Charities & Not for Profit: Marion Davis
Clinical Negligence: Laura Donald
Construction: Fraser Hopkins
Corporate: Scott Wyper
Crime: Vikki Watt
Crisis Management: Alastair Gillies
Debt Recovery: Grant Hunter
Dispute Resolution & Litigation: Grant Hunter; Will Cole
Employment: Caroline Carr
Energy: Scott Wyper
Family Law: Lesley Gordon
Financial Crime: Vikki Watt
Health & Safety: Vikki Watt
Insurance: Catherine Currie
Insolvency & Corporate Recovery: Angus Wood
Intellectual Property, Technology and Data Protection: Paul Motion; Lynn Richmond
Personal Injury: Bryceland, Stephen
Product Liability: Mark Morton; Angus Crawford
Professional Discipline: Donald, Laura
Professional Negligence: Donald, Laura
Real Estate Litigation: Will Cole; Angus Wood
Real Estate & Residential: Jane Steel
Regulatory and Criminal Defence: Watt, Vikki
Reputation Management: Paul Motion
Rural Business: Jane Steel
Social Housing: Peter Graham
Sport: Will Cole
Wills, Estates & Succession Planning: Gregor Mitchell
BTO is an independent Scottish law firm based in Glasgow, Edinburgh and Helensburgh, which has enjoyed steady growth over the last decade across all sectors, and prides itself on providing a friendly, personalised service.
A full-service firm, it offers expert legal advice to businesses, individuals and families through the generations. It also advises a wide spectrum of sectors, from the arts and creative industries, to charities, leisure and hospitality and food and drink… and BTO 'blends' its services to fit client needs.
The firm is committed to the Scottish market, and it is also experienced in representing clients across the UK, as well as global businesses. It provides access to international legal advice through its membership of Mackrell International, a global legal network of legal firms in over 60 countries.
Clients range from large medical defence organisations and public sector organisations, not for profit and charitable organisations, to major insurers, major corporates, SMEs, real estate developers and investors, established manufacturers, well known retailers, financial institutions, membership organisations and senior executives.
BTO is viewed by its clients as client-focused, pragmatic and providing value for money. Its vision is to bethe most pragmatic, client-centric law firm in Scotland – passionate, easy to work with and driven to 'get the job done'.
The firm is committed to helping its clients reach their goals by collaborating with them and looking beyond the law.
PRINCIPAL AREAS OF WORK:
On the commercial side, BTO advises on corporate law matters, commercial property, commercial and insurance-related litigation, regulatory and criminal defence (corporate and personal). Advice for families and individuals includes all family law matters, as well as residential property and wills, estates and succession planning.
Niche teams include: ADVantage advocacy service, abuse claims, banking and finance, construction and engineering, creative industries, crisis management, disease claims, data protection, education, employment, environmental, family law, health and safety, insolvency and corporate recovery, IP and technology, online reputation protection, recoveries, regeneration, renewable energy, rural business, third sector, social housing and sports law.
WORK HIGHLIGHTS:
A multi-disciplinary BTO team acted on behalf of longstanding clientMactaggart & Mickel Groupin connection with the sale of its housebuilding and timber kit businesses toSpringfield Properties PLCfor £46million.
The firm acted forSouth African Insolvency Practitionersin obtaining recognition of two sets of South African personal insolvency proceedings in Scotland. The personal insolvency relates to guarantees and securities of approximately ZAR80m and is part of a wider corporate insolvency involving the South African government investment funds, with an exposure of circa. ZAR800m.
BTO acted forDITT Construction Limitedin the negotiation of a building contract with Sheltand Space Centre Limited for the construction of a satellite launch centre at Lamba Ness, Unst, Shetland. This project will see small rockets delivering pay loads into low orbit and it will host the UK Space Agency's UK Pathfinder launch that will be delivered by Lockheed Martin and ABL Systems.
Ranked Offices
Provided by BTO Solicitors LLP
UK
Edinburgh

One Edinburgh Quay, 133 Fountainbridge, Edinburgh, City of Edinburgh, UK, EH3 9QG

View ranked office
BTO Solicitors LLP rankings
UK Guide 2024
Filter by
Glasgow, Edinburgh and surrounds
Family/Matrimonial
1 Department
1 Ranked Lawyer
Department

Lawyers
Scotland
Banking & Finance
1 Department
1 Ranked Lawyer
Department

Lawyers
Nicolas McBride
Head of Banking & Finance
Banking Litigation
1 Ranked Lawyer
Lawyers
Charities
1 Department
1 Ranked Lawyer
Department

Lawyers
Clinical Negligence: Mainly Defendant
1 Department
2 Ranked Lawyers
Department

Clinical Negligence: Mainly Defendant
Lawyers
Construction
1 Department
Department

Corporate/M&A
1 Department
3 Ranked Lawyers
Department

Lawyers
Crime
1 Department
1 Ranked Lawyer
Department

Lawyers
Data Protection & Information Law
1 Ranked Lawyer
Lawyers
Defamation/Reputation Management
1 Ranked Lawyer
Lawyers
Employment
1 Department
2 Ranked Lawyers
Department