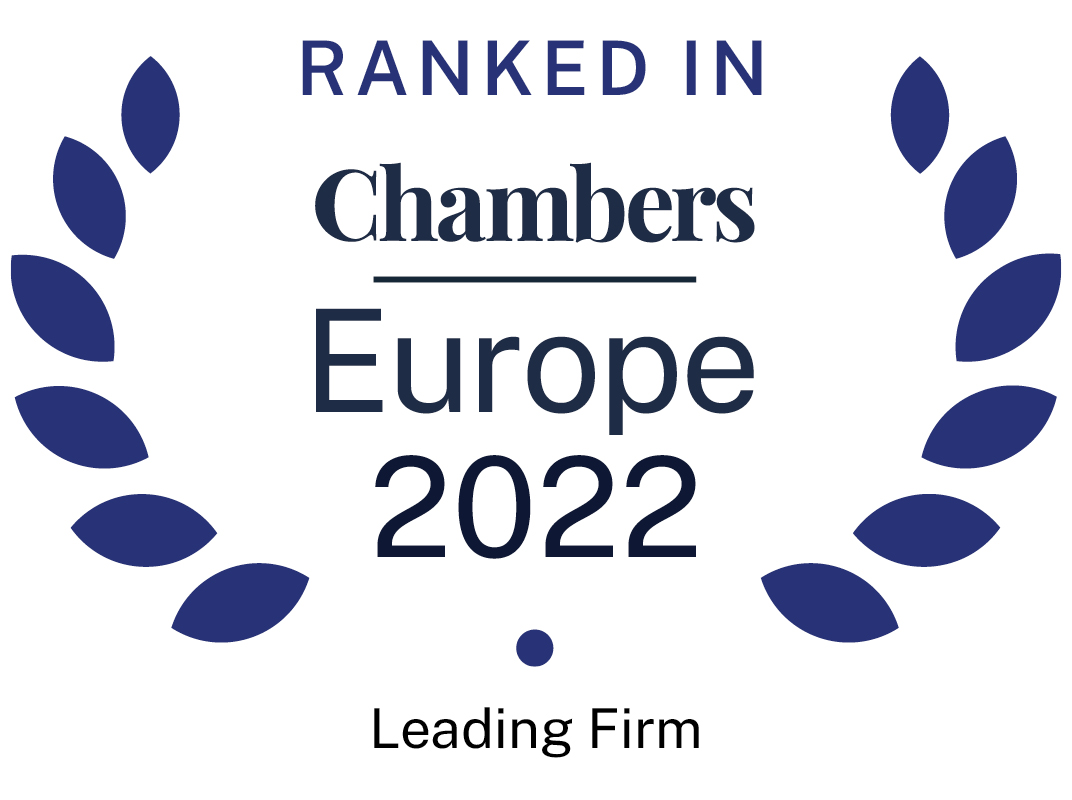 About
Provided by BonelliErede
Europe
President: Stefano Simontacchi
Managing partner: Andrea Carta Mantiglia
Number of partners: 90
Number of lawyers: 500+
Languages: Amharic, Arabic, Chinese, English, French, German, Italian, Spanish
Firm Overview
Founded in 1999 from the merger of three Italian law firms, BonelliErede is one of the largest independent law firms in Italy, with offices in Milan, Rome, Genoa, Brussels, London, Cairo (in cooperation with Bahaa-Eldin Law Office), Addis Ababa (in cooperation with Tameru Wondm Agegnehu Law Office) and Dubai. The firm offers a full range of commercial legal and tax services, combining business acumen with academic excellence.
To better respond to clients' needs, BonelliErede offers support through a number of specialised Focus Teams, which bring together the legal expertise of its professionals from various practice areas (administrative law, banking and finance, capital markets, commercial litigation, competition and antitrust, corporate and M&A, corporate criminal law, employment, EU law, IP, project finance, restructuring, structured finance, tax and shipping and transport). The Focus Teams are organised by sector and practice area and pool their individual legal expertise and in-depth sector knowledge to offer clients assistance with all aspects of their businesses.
In October 2020, BonelliErede launched its first alternative legal services provider: beLab S.p.A.. This newly formed company exploits legal digital technologies to provide services and solutions in collaboration with select partners based on a co-evolution approach.
Across EMEA
BonelliErede currently has three strategic outposts in Africa and the Middle East: Cairo, Addis Ababa, and Dubai. The Cairo and Addis Ababa offices were established in 2016 and are the hub for the firm's development plans in Africa — the Dubai office opened in 2017.
BonelliErede also works with the Best Friends network, which is made up of leading firms from around the world, including: Bredin Prat in France, De Brauw Blackstone Westbroek in the Netherlands, Hengeler Mueller in Germany, Slaughter and May in the UK and Uría Menéndez in Spain.
Main Areas of Practice
■ Administrative Law
■ Banking & Finance
■ Capital Markets
■ Commercial Litigation
■ Competition/Antitrust
■ Corporate and M&A
■ Corporate Criminal Law
■ Employment
■ ESG
■ European Union Law
■ Financial regulatory
■ Golden Power
■ Intellectual Property
■ Investigations
■ IT/Privacy
■ Project Finance
■ Restructuring & Insolvency
■ Structured Finance
■ Tax
■ Transport & Shipping
Focus Teams
■ Art & Cultural Property
■ Banks
■ Construction & Engineering
■ Corporate Compliance & Investigations
■ Corporate Governance
■ Debt Capital Markets
■ Digital Innovation
■ Energy & Ecological Transition
■ Environmental Sustainability
■ Equity Capital Markets
■ Family Businesses & SMEs
■ Healthcare & Life Sciences
■ Infrastructure
■ Insurance
■ International Arbitration
■ Luxury
■ Private Clients
■ Private Equity
■ Public International Law & Economic Diplomacy
■ Real Estate
■ Restructuring & Insolvency
■ Shipping & Transport
■ Sports Law
■ Tax Litigation
Ranked Offices
Provided by BonelliErede
BonelliErede rankings
Europe Guide 2022
Filter by
Belgium
Competition: EU
1 Department
1 Ranked Lawyer
Department
Lawyers
Competition/European Law: State Aid
1 Ranked Lawyer
Lawyers
Europe-wide
International Arbitration: Most In Demand Arbitrators
1 Ranked Lawyer
Lawyers
Italy
Banking & Finance
1 Department
1 Ranked Lawyer
Department
Lawyers
Banking & Finance: Financial Services Regulation
1 Department
3 Ranked Lawyers
Department
Banking & Finance: Financial Services Regulation
Lawyers
Capital Markets: Debt
1 Department
2 Ranked Lawyers
Department
Lawyers
Capital Markets: Equity
1 Department
2 Ranked Lawyers
Department
Lawyers
Capital Markets: Securitisation
1 Department
2 Ranked Lawyers
Department
Capital Markets: Securitisation
Lawyers
Competition/European Law
1 Department
3 Ranked Lawyers
Department