BINDER GRÖSSWANG Rechtsanwälte GmbH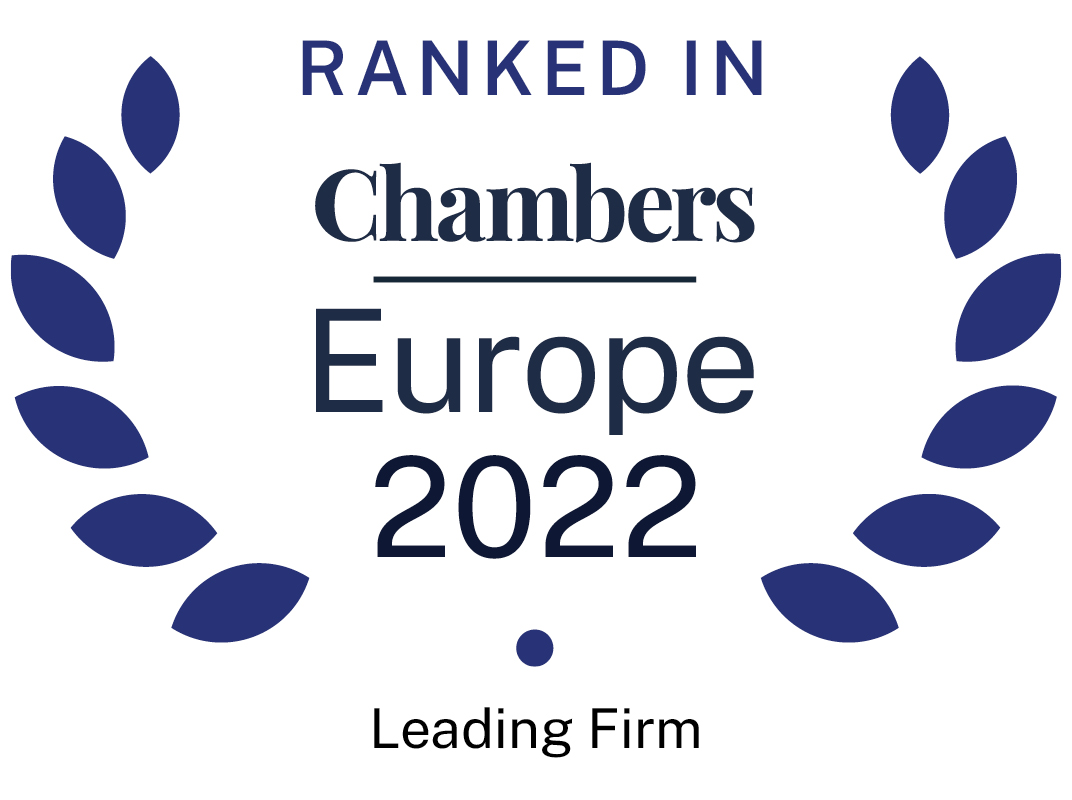 About
Provided by BINDER GRÖSSWANG Rechtsanwälte GmbH
Europe
Managing Partners: Andreas Hable, Stefan Tiefenthaler
Number of partners: 27
Number of lawyers: 100
Languages: German, Croatian, Czech, English, French, Italian, Russian, Slovak, Spanish
Firm Overview:
Binder Grösswang's successful strategy is based on outstanding professional expertise combined with a teamwork approach. More than 100 highly specialised legal experts work together in teams to give the firm's clients outstanding support. The firm has gained an excellent reputation for its sophisticated and business-oriented approach and individually tailored solutions. Its legal experts are widely connected and rank amongst the best in their various practice areas.
The firm has ranked among Austria's leading law firms for 60 years. Today it is one of the largest law firms in Austria and advises major Austrian and international corporations and financial institutions.
The firm strives to meet market expectations by identifying tomorrow's legal challenges, working with optimum efficiency and offering competitive prices, without compromising highest quality and full loyalty.
Main Areas of Practice: 
Banking & Finance
Capital Markets
Corporate/M&A
EU & Competition
Data Protection
Digital Law
Dispute Resolution
Employment
Intellectual Property & Information Technology
Restructuring & Insolvency
Private Clients
Real Estate
Regulatory
Tax
White-Collar Crime
Banking & Finance:
Lending, acquisition finance, structured finance, real estate, project and asset finance, securitisation, cash pooling, restructuring and insolvency, derivatives, bank and financial services regulation, investment funds.
Key Contacts: Michael Binder, Stephan Heckenthaler, Stefan Tiefenthaler, Emanuel Welten, Stefan Frank
Capital Markets:
IPOs, SPOs, corporate bonds, debt issuance programmes, other equity and debt issuances, general meetings, boardroom advice, issuers' corporate governance and compliance, disclosure, public takeovers
Key Contacts: Tibor Fabian, Florian Khol
EU & Competition:
Merger clearance, abuse of market power, damage recovery and defence, cooperation agreements, distribution agreements, compliance, state aid, public procurement (Austrian and EU law).
Key Contacts: Johannes Barbist, Christine Dietz, Raoul Hoffer
Corporate/M&A:
National and cross-border share and asset deals, auctions, reorganisations corporate housekeeping, proxy contests, boardroom advice, private trusts, venture capital, leveraged and management buyouts, privatisations, distressed M&A and reorganisations, joint ventures, voting agreements.
Key Contacts: Gottfried Gassner, Andreas Hable, Florian Khol, Michael Kutschera, Thomas Schirmer, Bernd Schneiderbauer, Christian Zwick, Philipp Kapl
Dispute Resolution:
Domestic and international litigation and arbitration, recovery of assets and other enforcement, alternative dispute resolution, forensic investigations.
Key Contacts: Stefan Albiez, Ingeborg Edel, Christian Klausegger, Michael Kutschera
Employment:
Employment and executive contracts, national and international restructurings, relocations, reductions and transfers of workforce, business closures, employment litigation, constitutional labour law, unions and works councils, data protection law
Key Contacts: Horst Lukanec, Angelika Pallwein-Prettner
Restructuring & Insolvency:
Out-of-court restructurings and insolvency proceedings, reorganisations and enforcement of security interests, cross-border insolvencies, capital maintenance, non-performing loan portfolios.
Key Contacts: Gottfried Gassner, Emanuel Welten, Georg Wabl
Private Clients:
Succession, foundations, investments, acquisition of luxury goods, legal advice on property administration, real estate, change of residence, philanthropy.
Key Contacts: Andreas Hable, Bernd Schneiderbauer
Real Estate:
Real estate transactions, asset management, analysis and restructuring of portfolios.
Key Contacts: Tibor Fabian, Markus Uitz
Regulatory:
Administrative proceedings, market entry support, authorisations, industrial and other permits, public law compliance, sector regulation and other regulatory regimes.
Key Contact: Johannes Barbist
Tax:
Tax analysis and structuring of M&A transactions, reorganisations, financing and capital market transactions, fund structures, expatriates, employee participation programmes and stock option schemes, private trusts and wealth succession, proceedings before tax authorities and courts, criminal tax law.
Key Contacts: Andreas Hable, Christian Wimpissinger, Clemens Willvonseder
Intellectual Property & Information Technology:
Advertising, media, e-commerce and domain law, direct marketing, trademarks, patents, copyrights and designs, product piracy, IP licence, transfer and purchase agreements, IT and software contracts, cooperation and delimitation agreements, contentious and non-contentious work, data protection.
Key Contact: Ivo Rungg
International Work:
The majority of the firm's assignments are transnational. By working in cooperation with a global network of top-flight partner firms and selecting those local experts best qualified for the matter at hand in each particular case, Binder Grösswang is able to provide flexible, customised solutions in all major jurisdictions. In turn, Binder Grösswang is a reliable partner for international law firms whenever Austrian law issues are relevant in cross-border transactions.
BINDER GRÖSSWANG Rechtsanwälte GmbH rankings
Europe Guide 2022
Filter by
Austria
Banking & Finance
1 Department
2 Ranked Lawyers
Department
Lawyers
Banking & Finance: Regulatory
2 Ranked Lawyers
Lawyers
Capital Markets
1 Department
2 Ranked Lawyers
Department
Lawyers
Competition/European Law
1 Department
3 Ranked Lawyers
Department
Lawyers
Corporate/M&A
1 Department
3 Ranked Lawyers
Department
Lawyers
Dispute Resolution
1 Department
Department
Dispute Resolution: Arbitration
1 Ranked Lawyer
Lawyers
Dispute Resolution: Litigation
3 Ranked Lawyers
Lawyers