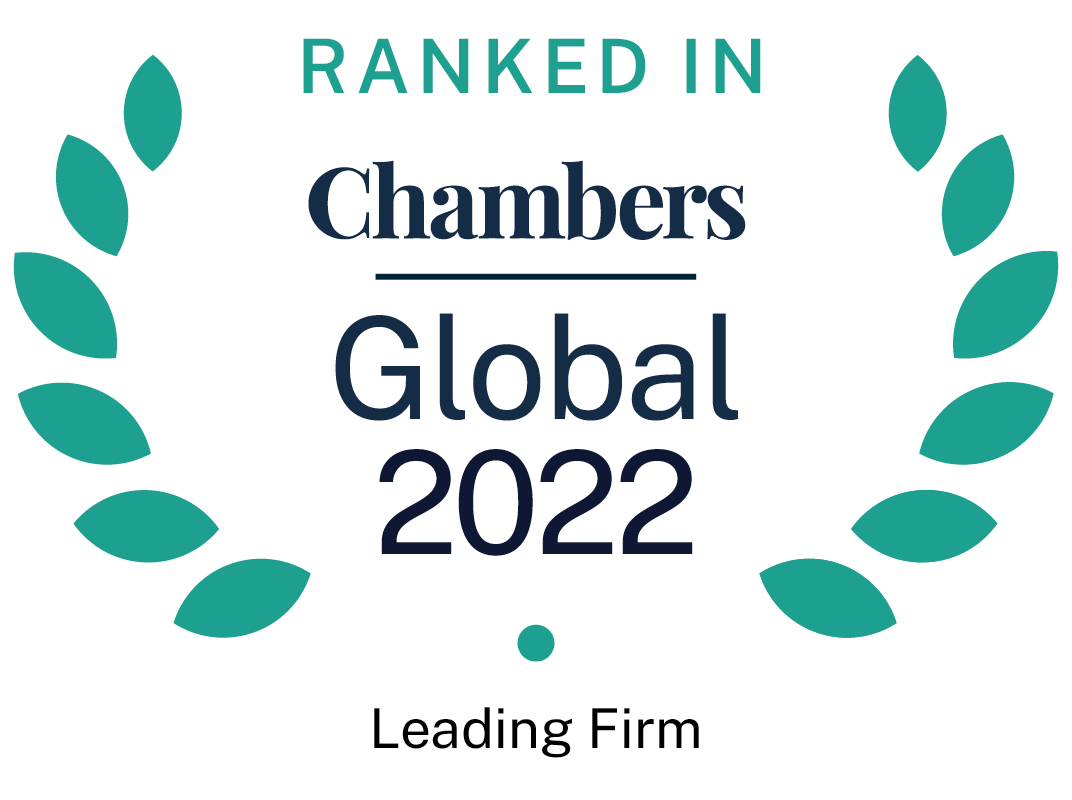 About
Provided by BDGS Associés
Global
Managing Partners: Antoine Bonnasse, Youssef Djehane, Antoine Gosset-Grainville, Jean-Emmanuel Skovron
Number of partners: 17
Number of other lawyers: 24
Languages: Chinese, English, Farsi, French, German, Italian, Portuguese, Spanish
Firm Overview:
Founded in 2013, BDGS Associés is one of France's leading independent law firms renowned for handling clients' most strategic and complex matters. Initially formed around a double core activity in mergers and acquisitions and competition and regulatory, BDGS Associés has expanded to include tax, dispute resolution, restructuring and insolvency and finance practices in order to offer a full range of high value adding transactional legal services. BDGS Associés distinguishes itself by its low associate to partner ratio and the strong implication of its partners, offering high-quality, commercial, tailored advice focused on adding value for its clients, both in France and internationally.
Main Areas of Practice:
Mergers & Acquisitions and Corporate Law
Competition and Regulatory
Tax
Dispute Resolution
Restructuring & Insolvency
Finance
International
Mergers & Acquisitions & Corporate Law:
BDGS Associés's mergers and acquisition and corporate law practice is a leader on the Paris market. BDGS Associés advises on all aspects of high-end corporate transactions, including acquisitions, mergers, public offers, private equity, corporate reorganisations, corporate governance, joint ventures and partnerships. With a highly experienced and qualified team of lawyers having worked on most of the major transactions to have occurred on the French market over the last 30 years, BDGS Associés represents its French and international clients on their most strategic domestic and cross-border transactions. The practice has in particular unique expertise in listed companies and transactions involving State-owned entities or regulated companies.
Competition & Regulatory:
BDGS Associés's competition and regulatory practice benefits from a unique position due to its dual presence in Paris and Brussels and the experience of its partners in all competition law matters, including litigation, merger control, cartels, abuse of dominant position, State aid and distribution law. Regularly advising on the most complex and strategic concentration matters, BDGS Associés enjoys an unrivalled position in this field. The practice's expertise in merger control with a strong risk of ban or remedies and in State aid is one of the most recognised on the market. The practice also has significant expertise in sectorial regulation at both national and EU levels, including in the telecommunications, energy, transport and broadcasting sectors.
Tax:
BDGS Associés's tax practice advises on all aspects of French and international tax law relating to mergers and acquisitions and corporate reorganisations for both industrial groups and private equity funds, including LBOs and management packages. The practice also provides standalone tax advice regarding real estate activities and to high net worth individuals and regularly represents clients in tax disputes.
Dispute Resolution:
BDGS Associés dispute resolution practice has significant expertise in complex corporate disputes, shareholder disputes, securities law disputes, insolvency law disputes, white-collar criminal proceedings and disputes relating to contract law and unfair competition. The practice regularly represents clients in major disputes before the French and European courts, as well as in international arbitration, investigations and administrative proceedings.
Restructuring & Insolvency:
BDGS Associés's restructuring and insolvency practice advises distressed companies, their boards, their shareholders or industrial or financial investors in respect of out-of-court debt restructurings (mandat ad hoc, conciliation) and insolvency proceedings. The practice has proven ability to deal with complex financial or industrial restructurings, including cross-border restructurings, requiring high-level legal and financial technical skills.
Finance:
BDGS Associés's finance practice advises clients on a wide range of financing transactions, including acquisitions and debt restructuring. The practice mainly assists companies and private equity funds as well as private debt funds on complex financing transactions in the context of both domestic and cross-border corporate, M&A and leveraged financing transactions. The practice also accompanies distressed companies or their shareholders in restructuring transactions involving recapitalisations or debt conversions.
International Work:
BDGS Associés represents its clients in their international transactions and disputes, benefitting from the skills of its lawyers, several of whom are bicultural, multilingual and/or dual-qualified and the strong personal relationships maintained by its partners with leading firms in key foreign jurisdictions, ensuring that only the best correspondents are chosen for their expertise, guaranteeing the highest added value for clients.
BDGS Associés rankings
Global Guide 2022
Filter by
France
Corporate/M&A: High-end Capability
1 Department
4 Ranked Lawyers
Department
Corporate/M&A: High-end Capability
Lawyers