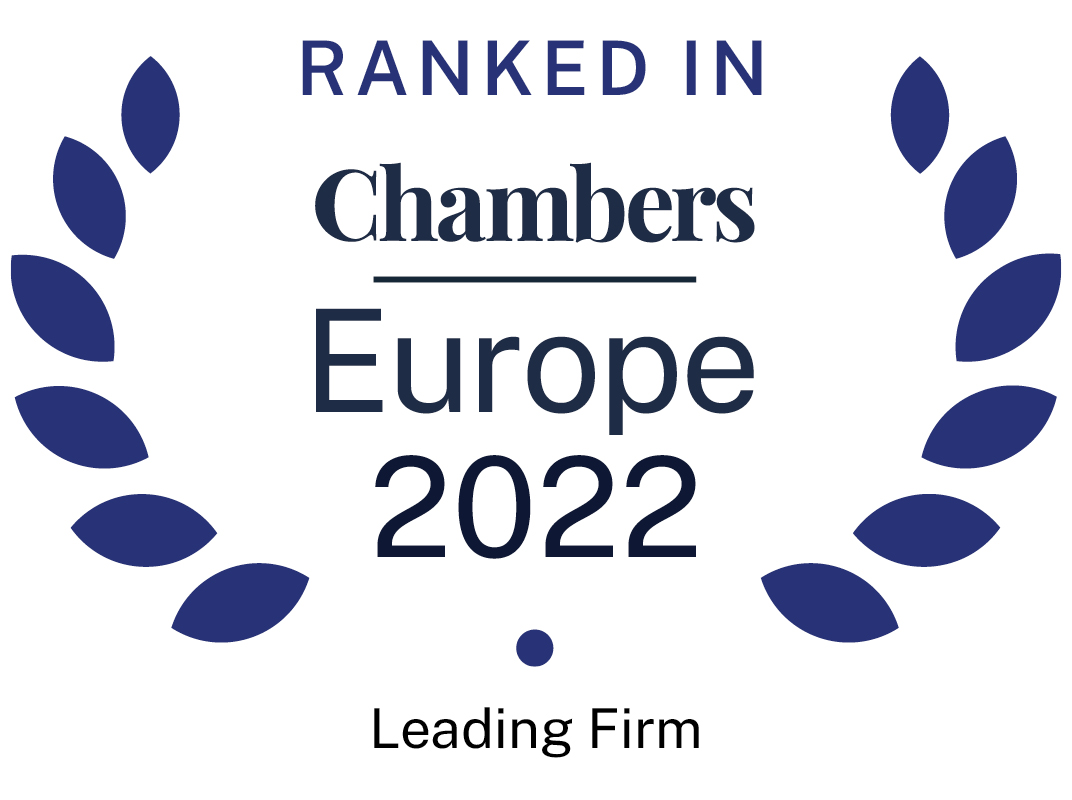 About
Provided by Asters
Europe
Managing Committee: Oleksiy Didkovskiy, Serhii Sviriba, Armen Khachaturyan
Number of fee-earners: 140, including 26 partners
Languages: English, Russian, Ukrainian, Norwegian, German, French
Firm Overview:
Asters is the biggest law firm in Ukraine operating since 1995. With offices in Kyiv, London, Brussels and Washington D.C. the firm provides efficient transactional legal advice and client representation on a broad spectrum of matters arising in the course of doing business in Ukraine. Asters combines established world-class quality, international recognition and strong local presence.
Main Areas of Practice:
Alternative Dispute Resolution
Banking & Finance
Capital Markets
Competition & Antitrust
Compliance & Anti-corruption
Corporate & M&A
Cybersecurity
Domestic Litigation
Energy, Natural Resources & Construction
Environmental Protection and Sustainable Development
Family
Intellectual Property
International Arbitration & Cross-Border Litigation
International Trade
Labour & Employment
Private Clients
Public-Private Partnership
Real Estate
Restructuring & Insolvency
Sports
State Aid
Taxation
Tech & Comms
Asters keeps high standards of its expertise in full range of legal services. Its established history, manpower and extensive industry-specific experience allows it to play a leading role in advising clients in various market sectors.
Industry Sectors:
Agribusiness
Automotive
Aviation
Banks & Financial Services
Chemicals
Energy
Gaming, Gambling & Lottery
Infrastructure & Transport
Insurance
Media & Advertising
Metallurgy
Oil & Gas
Pharmaceuticals & Healthcare
Private Equity
Real Estate & Construction
Retail & FMCG
Technology & Communications
Key Clients:
Asters' lawyers regularly handle a variety of complex matters and the largest transactions for foreign and local blue chips, governments, state-run companies, investors, banks, international financial institutions, HNWI, pro athletes and sports clubs, for instance: Bayer, Black Sea Trade and Development Bank, EBRD,ED&F Man, Facebook, Ferrero S.p.A., General Electric, IFC, L'Oreal, Millennium & Copthorne, Microsoft, Molson Coors, Nielsen, Philip Morris, Prada S.p.A., Sanofi, Societe Generale, Syngenta, Visa, Webuild S.p.A,  and many others.
International Network:
Asters is an exclusive Ukrainian member of Lex Mundi, World Services Group, Biolegis, and Energy Law Group.
Recent Work Highlights:
■ Acting as local Ukrainian legal counsel for Ukraine in connection with court proceedings in the High Court of Justice in London commenced by the Trustee, The Law Debenture Trust Corporation, against Ukraine regarding its alleged debt under 3 billion USD bonds purportedly issued by Ukraine in 2013 and 100% taken up by the Russian Federation
■ Acted as a Ukrainian law counsel to an ad hoc group of lenders on the successful restructuring of a USD 2.066 billion debt of DTEK, the largest private, vertically integrated energy company in Ukraine. This deal is one of the largest debt restructuring projects in Ukraine private companies' history
■ Acted as a Ukrainian law counsel to a syndicate formed by financial institutions on a complex transaction involving financing up to PLN 1.5 billion (EUR 325 million) for Polish, Russian, Romanian, Ukrainian and German companies from Cersanit Group, a European leader in production and distribution of goods used in finishing and fitting out bathrooms
■ Advised IFC and EBRD in connection with major financings on the Ukrainian market totaling approx. USD 3 billion
■ Acted as a Ukrainian legal counsel to Ukrainian Railway Company in connection with a USD 500 million Eurobonds offering of 8.25% notes due July 2024
■ Acted as a Ukrainian law counsel to Arawak Energy Ukraine B.V., a member of group of companies Vitol, in the sale of 50% of shares in Geo-Alliance Oil-Gas Public Limited to gas producer Geo Alliance Group Limited
■ Acted as a legal counsel in connection with the construction of Dnistrovska wind park in Odesa region of Ukraine. The project is owned by Elementum Energy, VR Capital's renewable energy subsidiary, and Ukraine Power Resources, a US renewable energy projects developer
■ Providing ongoing support to Webuild SpA, an Italian industrial group specialized in the construction and civil engineering business, on a broad range of local legal issues, including public construction contracts, restructuring, disputes, etc.
■ Advising PRADA Group, one of the world's leaders in the design, production and distribution of luxury clothing, footwear and accessories, in connection with full support of all day-to-day legal issues and operation of its first mono-brand boutique in Ukraine
■ Advised Hansa Reinsurance Brokers AG, an aircraft reinsurance company, on Ukrainian aviation and reimbursement of damages law and practice with respect to disputes over the reimbursement of damages caused by the aircraft crash
■ Handled 167 out of 304 most significant merger cases in Ukraine in 2008-2021, including Walt Disney/21st Century Fox, AB InBev/SABMiller, P&G/Merck, TEVA/Allergan, Dow/Du Pont, Bayer/Monsanto, ChemChina/Syngenta
■ Acted on the defense side (representing exporters, importers, associations and trade missions) in 20 out of 28 trade investigations initiated by Ukraine in 2019-2021
■ Representing International Charity Fund "Tabletochki" that helps children with blood cancer in Ukraine in various matters related to their operations, including pro bono legal advice on charity activities, protection of patient rights, delivery of medical care, support to Fund's initiatives for improvement of Ukrainian regulatory framework in healthcare, including to ensure unimpeded access to patients in intensive care facilities, treatment of patients abroad etc.
Asters rankings
Europe Guide 2022
Filter by
Ukraine
Banking & Finance
1 Department
4 Ranked Lawyers
Department
Lawyers
Competition/Antitrust
1 Department
3 Ranked Lawyers
Department
Lawyers
Corporate/M&A
1 Department
1 Ranked Lawyer
Department
Lawyers
Dispute Resolution: Domestic
1 Department
2 Ranked Lawyers
Department
Dispute Resolution: Domestic
Lawyers
Dispute Resolution: International
1 Department
3 Ranked Lawyers
Department
Dispute Resolution: International
Lawyers
Dispute Resolution: White-Collar Crime
1 Department
2 Ranked Lawyers
Department
Dispute Resolution: White-Collar Crime
Lawyers