Department profile
Intellectual Property
---
Contact details
---
Email address
Contact number
Global Guide 2023
Colombia Intellectual Property
---
3 Ranked Lawyers
About
Provided by Philippi Prietocarrizosa Ferrero DU & Uría
The IP Department is led by Partner Mauricio Patiño who relies on 2 principal Associates of different and specialized internal practices, which results in sharper and "tailored made" legal advice to satisfy client's needs; Camilo Suárez leads the IP enforcement and unfair competition litigation and patent practice; and Gerardo Florez is in charge of the management of foreign and local trademark portfolios, domains, copyright, data protection, start-ups and health registration matters.
Even though the Department is recognized for providing IP traditional counsel, our team is renowned for providing added value services including but not limited to drafting of IP manuals; registration of non-conventional trademarks; training of client's personnel in intellectual property matters; active seeking of advanced IP infringements; advising and representing clients in from the scratch patent prosecution processes; settlement and IP dispute resolutions; unfair competition litigation; advice to technology startup companies; sanitary matters in the pharma, foodstuffs and cosmetics sectors; strategic management of local client's portfolios abroad with presence in more than 120 countries; advise on data protection issues; among others.
Chambers Review
Provided by Chambers
Intellectual Property - Colombia
What the team is known for
Philippi Prietocarrizosa Ferrero DU & Uría is a notable team that is experienced in providing assistance on a broad mix of intellectual property issues in Colombia. The department covers both trade marks and patent concerns, including handling prosecution, enforcement and litigation, and also acts for clients on copyright infringement and anti-counterfeiting cases.
Notable Practitioners
Provided by Chambers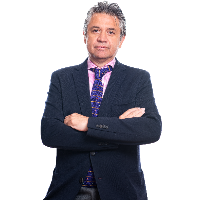 Mauricio Patiño Bonnet
Head of department Mauricio Patiño Bonnet comes highly recommended by interviewees for his active presence in the Colombian IP sector. Clients report: "Mauricio Patiño Bonnet is a great lawyer in trade marks and other intellectual property issues. His support always guarantees that we receive timely, accurate and professional solutions."
Gerardo Flórez
Associate-to-watch Gerardo Flórez is well versed in the Colombian copyright and trade mark law. Interviewees state: "Working with Gerardo Flórez is wonderful, as he delivers really good drafts for review that need minimal or no changes. We are pleased with his thorough IP work, and we trust him."
Camilo Suárez
Associate-to-watch Camilo Suárez continues to offer a solid practice advising clients on contentious IP mandates in Colombia. He is highlighted by one client who points out: "Camilo Suárez is an excellent lawyer who provides an optimal intellectual property service. He is always looking for the benefit of his client, and helps them with any issue they may have."
Ranked Lawyers at
Philippi Prietocarrizosa Ferrero DU & Uría
Provided by Chambers
Filter by
Colombia
Intellectual Property
---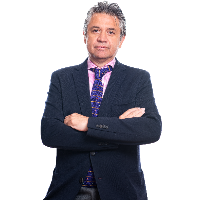 Members
Provided by Philippi Prietocarrizosa Ferrero DU & Uría
Clients
Provided by Philippi Prietocarrizosa Ferrero DU & Uría
COMERCIALIZADORA ARTURO CALLE S.A.S.
Comercializadora Arturo Calle S.A.,
Millennium Pharmaceuticals
Societé des Poduits Nestlé
Philippi Prietocarrizosa Ferrero DU & Uría has rankings in the following guides