Department profile
Litigation: General Commercial
---
Contact details
---
Email address
Contact number
Canada Guide 2023
Ontario Litigation: General Commercial
---
8 Ranked Lawyers
About
Provided by Blake, Cassels & Graydon LLP
Blakes has one of the largest and most successful Litigation & Dispute Resolution practices in Canada, with top-tier litigators in the major business centres across the country, including Toronto, and an extraordinary depth of local industry knowledge, practice expertise and litigation experience.
Our multidisciplinary team is armed with the skills and insights required to achieve favourable results for our clients. With all of the advice and expertise needed under one roof, we leverage best practices across industries and take swift action to resolve disputes smoother, smarter and with greater success.
We represent client interests at every stage of a dispute, from fact-finding and risk evaluation through final resolution and enforcement. We litigate in trial and appellate courts, resolve disputes at the negotiating table, and represent clients before tribunals and government agencies.
Blakes litigators have appeared before all levels of court in Canada, including the Supreme Court of Canada, and have been involved in precedent-setting cases involving hostile take-overs, indemnification of directors and officers, proxy contests and directors' duties. Our expertise is complemented by one of Canada's largest and most experienced corporate and commercial law groups.
In large, document-intensive cases, we integrate skilled paralegal support, leading-edge document management technology and a project management and e-discovery team to manage matters efficiently and cost effectively.
Chambers Review
Provided by Chambers
Litigation: Administrative & Public Law - Ontario
What the team is known for
Blake, Cassels & Graydon is a high-profile Canadian law firm with an admirable litigation offering and a notable presence in the Ontario market. The team maintains a strong focus on disputes relating to contested M&A transactions and commercial contracts, securities and general commercial class action defence, and securities regulatory disputes. The firm is particularly active in the financial services, real estate and pharmaceutical sectors; the team has additional expertise in insolvency, trade and product liability litigation.
Work Highlights
Provided by Blake, Cassels & Graydon LLP
A Blakes team defended Wyndham Worldwide in a proposed class action in Saskatchewan alleging its hotels unlawfully charged destination marketing fees to Canadian guests.
Strengths
Provided by Chambers
Slide 1 of 2
"Blakes has exceptional depth in its skill set and has handled sophisticated matters with ease."
"Blakes deploys a great team of differing seniority and expertise to help us achieve our goals."
Slide 2 of 2
"The team provides top-level guidance on the most complicated business and litigation matters."
"Blakes has exceptional depth in its skill set and has handled sophisticated matters with ease."
"Blakes deploys a great team of differing seniority and expertise to help us achieve our goals."
"The team provides top-level guidance on the most complicated business and litigation matters."
Notable Practitioners
Provided by Chambers
Michael E Barrack
Michael Barrack is one of the leading figures in Toronto's commercial litigation space. He is regularly instructed on high-profile and complex commercial mandates, including contested M&A, insolvency litigation and contractual disputes.
"He is a total professional, who understands complex legal issues alongside complicated client relationships."
Bradley E. Berg
Bradley Berg is an accomplished commercial litigator who is additionally renowned for his work on constitutional cases. He is the practice group leader for litigation and dispute resolution in Toronto.
"He is sharp and very practical in his approach and is first-rate in litigation."
Iris Fischer
Iris Fischer regularly handles constitutional challenges and judicial review matters, as part of a broad administrative law practice.
"Iris is an asset to the team. She's reliable, efficient and helps focus our attention on the key issues in a very complex file."
Jeff W Galway
Based in Toronto, Jeff Galway is well versed in class action and single-plaintiff commercial litigation, with experience advising on insurance and competition disputes.
"He's an exceptional lawyer who is responsive and works through complex legal issues to find practical business solutions."
Andrea Laing
Andrea Laing is noted for her representation in significant securities litigation and class actions. Based in Toronto, she acts for a number of major Canadian and multinational financial institutions, accounting firms, investment funds and asset management companies.
"She is an outstanding strategic adviser and complex problem solver."
Doug McLeod
Doug McLeod continues to build his reputation in Toronto's securities litigation field, with particularly deep understanding of OSC enforcement proceedings and investigations.
"He is responsive and explores alternative approaches and solutions. He is helpful in managing expectations and providing the required detail in responses."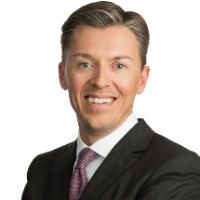 Ryan Morris
Ryan Morris is increasingly active on high-profile litigation files in Toronto, including contested M&A, capital markets disputes and class actions.
"Ryan has demonstrated himself to be an excellent litigator and handles our most complex and difficult litigation matters."
Catherine Beagan Flood
Catherine Beagan Flood is an experienced litigator who frequently assists client in a broad range of complex commercial disputes. She is based in Toronto and is noted in particular for her ability to handle contentious matters in the telecommunications and energy sectors.
"Her focus on the long-term and the proactive ways to reach our longer-term goals is invaluable. She is exceptional at finding litigation approaches that support our broader business and strategic goals. I fully trust that every time she advises me, it is the best possible legal thoughtful and strategic advice."
Ranked Lawyers at
Blake, Cassels & Graydon LLP
Provided by Chambers
Filter by
Ontario
Litigation: Administrative & Public Law
---
Litigation: General Commercial
---
Litigation: Securities
---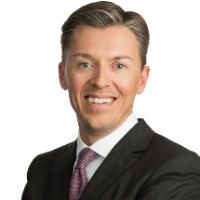 Members
Provided by Blake, Cassels & Graydon LLP
Blake, Cassels & Graydon LLP has rankings in the following guides