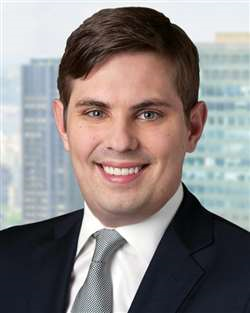 Lawyer profile
Viktor Okasmaa
Global 2022: Banking & Finance
---
About
Provided by Viktor Okasmaa
Global
Personal
Cornell Law School, LL.M., 2003, Université Paris II - Panthéon-Assas, Maîtrise en Droit des Affaires, 2002. See: http://www.willkie.com/professionals/o/okasmaa-viktor
Practice Areas
Viktor Okasmaa is a partner in Willkie's Corporate & Financial Services Department and Co-Chair of the firm's Finance Practice Group. He represents private equity sponsors, corporations, direct lenders and investment banks in connection with a wide variety of financing transactions. He has significant experience in acquisition financings, leveraged buyouts, asset-based and debtor-in-possession financings, as well as debt restructuring transactions.
Publications
Viktor served as contributing editor for the 2021 edition of Acquisition Finance, and co-authored the comprehensive chapter for the United States.
Chambers Review
Provided by Chambers
Global
Banking & Finance - USA
Viktor Okasmaa is best known for his work for borrowers, including major private equity funds, seeking financing in the context of acquisitions.
"He is smart, hard-working and knows how to get things done in an efficient manner." "He is very creative and thoughtful about addressing novel issues."
Discover other Lawyers at
Willkie Farr & Gallagher LLP
Provided by Chambers
Filter by