Lawyer profile
Sadock D Magai
Global 2023: General Business Law
---
About
Provided by Sadock D Magai
Global
Practice Areas
Banking and Finance Practice.
Restructuring
Receiverships
Project finance
Oil and gas
Career
• Managing Partner - IMMMA Advocates March 2015 to present
• Finance Partner - IMMMA Advocates 1997 – March 2015
• Tanzania Institute of Bankers - Chief Legal Examiner 1990 - 1997
• Bank of Tanzania (BOT) - Legal Counsel 1990 - 1997
• State Attorney 1989 - 1990
Professional Memberships
Tanganyika Law Society, East African Law Society and International Bar Association
Recommend in: General Business Law – Band 3
Publications
Sadock has contributed on the second edition of Chambers and Partners Global Practice Guide on Banking and Finance 2020.
Publication link: https://practiceguides.chambers.com/practice-guides/banking-finance-2020/tanzania
Personal
Sadock is the managing partner and head of the banking and finance sector at the firm. Sadock has vast experience in the finance and banking field, with more than 32 years' expertise in the sector. He has played a key role in various financing deals in Tanzania. His expertise includes transactional banking, corporate finance, debt capital markets, restructuring, receiverships, banking regulatory and compliance. Sadock regularly represents banking institutions, both domestic and international, in secured and unsecured lending transactions including syndicated lending, project finance, personal property security, derivatives and equity finance.
Chambers Review
Provided by Chambers
Global
General Business Law - Tanzania
Sadock Magai acts as the firm's managing partner as well as the head of the banking practice. He is based in Dar es Salaam, from where he frequently provides counsel to banks and financial institutions concerning the country's regulatory framework, with further experience in lending and tax mandates.
Contributions
1 Contribution provided by IMMMA Advocates
Slide 1 of 1
Law and Practice | Tanzania
The general counsel's comprehensive guide | Tanzania
Law and Practice | Tanzania
The general counsel's comprehensive guide | Tanzania
Discover other Lawyers at
IMMMA Advocates
Provided by Chambers
Filter by
Tanzania
General Business Law
---
Sadock D Magai
Head of General Business Law
Protase RG Ishengoma
Head of General Business Law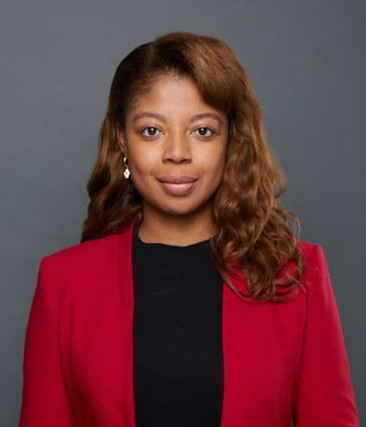 General Business Law: Dispute Resolution
---