Lawyer profile
Mark Evans
Global 2023: Intellectual Property
---
Global Guide 2023
---
Ranked in 1 Practice Areas
Ranked in Guides
About
Provided by Mark Evans
Global
Practice Areas
Mark Evans is widely recognized as one of Canada's leading trademark lawyers with over 30 years of experience and an impressive record of success in numerous high-profile, precedent-setting cases. A seasoned trademark lawyer and highly respected litigator, he represents many of the world's most famous brand owners and personalities. Clients seek him out for his sophisticated expertise in trademark protection, management, and counseling services to help them strategically build and protect the value of their brands. Mark's practice spans the entire branding lifecycle including trademark and trade-dress litigation, brand selection and clearance, trademark prosecution, oppositions and cancellations, licensing and merchandising. Mark is known for providing clients with exemplary service and highly effective advice and solutions and has twice been selected as "Canada's Trademark Litigator of the Year" by Benchmark Canada and was chosen in 2020 by Managing Intellectual Property as "Canada's Outstanding Trademark Practitioner", and "Top IP Litigator in Ontario" by Lexpert. He has been recognized by senior in-house counsel as a stand-out lawyer in Acritas Stars, as a "Global Thought Leader" in World Trademark Review – Global Leaders and one of the world's "Best of the Best" for trademarks by Euromoney Expert Guides.
Chambers Review
Provided by Chambers
Global
Intellectual Property - Canada
Toronto-based Mark Evans advises and represents clients in significant IP prosecution mandates. He has an excellent reputation in the field of trade marks, where he services major sporting and consumer product brands.
"Mark Evans has really high legal acumen. He gets both the legal and practical side of things and measures risk and reward well.""He is so practical-minded, considers your business objectives and takes into account the reality of the situation."
Discover other Lawyers at
Smart & Biggar
Provided by Chambers
Filter by
Canada
Intellectual Property
---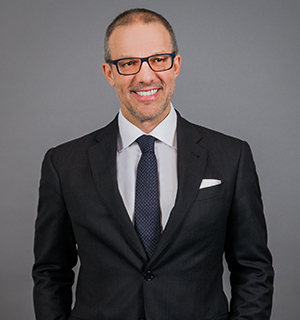 Intellectual Property: Litigation
---