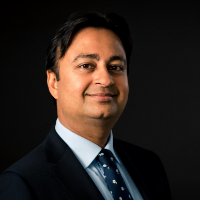 Lawyer profile
Kamal R Shah
Global 2023: Dispute Resolution, International Arbitration
---
About
Provided by Kamal R Shah
Global
Practice Areas
Kamal is the head of Stephenson Harwood's Africa and India groups. He specialises in complex, cross-border international arbitration, litigation and fraud and asset recovery.
Kamal is highly regarded by his peers and clients in his abilities in multi-jurisdictional disputes. He acts for governments, government entities, banks, private corporations and high net worth individuals in a range of matters including those relating to projects and infrastructure, joint ventures, banking and finance, shareholder arrangements, energy and a range of schemes commonly used to defraud individuals and corporations.
In addition to being a LCIA Court Member, Kamal is currently the president of the LCIA African Users Council. He is a Member of Invest Africa, the Royal African Society and the Egyptian-British Chamber of Commerce. Kamal is a Court Member of Lagos Chamber of Commerce International Arbitration Centre and is on the Executive Committee of the Eastern Africa Association. He has also been listed in India Business Law Journal's top 100 international lawyers for India-related matters for the last four years, along with being recognised as a 'Leading Cross Border (India Desk) Lawyer' at the Legal Era's Global Achievers Awards 2022.
Discover other Lawyers at
Stephenson Harwood LLP
Provided by Chambers
Filter by