Lawyer profile
Jeremy Springhart
USA 2023: Construction
---
About
Provided by Jeremy Springhart
USA
Practice Areas
Construction
Commercial Litigation & Business Torts
Class Action & Multi-Claim Litigation
Career
Jeremy Springhart is a board certified construction attorney with more than 18 years of experience handling a wide range of construction, development and design matters. Jeremy focuses on his clients' core business interests to better assist in resolving complex problems. He strives to help his clients avoid litigation when possible through critical analysis and creative thought.
To the extent litigation is necessary, Jeremy is a highly seasoned trial attorney with over 20 jury trials and dozens of evidentiary hearings. His experience involves projects in most construction sectors, with project values ranging well into the hundreds of millions of dollars.
Professional Memberships
Member, The Massachusetts Bar
Member, Orange County Bar
Past Board Member, Young Lawyers Section
Association of Building Contractors
Board member, Building & Fire Codes Board of Appeal for the City of Orlando
Personal
The Catholic University of America Columbus School of Law, JD (2001)
Miami University, BA, French and International Studies (1998)
Chambers Review
Provided by Chambers
USA
Construction - Florida
Jeremy Springhart handles a wide array of construction, development and design disputes avoidance and litigation.
Discover other Lawyers at
Nelson Mullins Riley & Scarborough LLP
Provided by Chambers
Filter by
Colorado
Litigation: General Commercial
---
District of Columbia
Bankruptcy/Restructuring
---
Litigation: White-Collar Crime & Government Investigations
---
Telecom, Broadcast & Satellite
---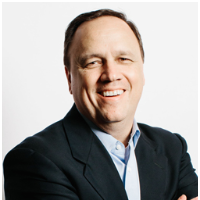 Florida