LAWYER PROFILE
Bill Batchelor
Brussels, Belgium
Europe Guide 2022
Ranked in 1 departments
Ranked in :
Competition: EU

chambers review
Lawyer Information
Lawyer profile for Europe 2022
This individual is also ranked in:
Global 2022
Chambers Review
Chambers Research is conducted by 200 Research Analysts, across 200 jurisdictions and provides nearly 6,000 rankings tables. Annually we collect hundreds of thousands of responses from clients, the majority via in-depth interview. Learn more about our methodology.
Europe
Competition: EU - Belgium
Band 4
Clients appreciate Bill Batchelor 's hands-on approach, saying: "He's willing to talk about the nitty-gritty of matters without needing to involve a load of associates." The same source goes on to report: "He can give quick advice on issues that others might need to research if it's not their day-to-day subject matter." Bill Batchelor has standout experience in the defence of EC behavioural investigations into the videogames sector.
Learn more about this team
•
View ranking table
Lawyer information
This content is provided by Bill Batchelor
Practice Areas
Edward W. (Bill) Batchelor has 20 years of EU and U.K. competition law experience and focuses his practice on conduct investigations, including abuse of dominance, cartels and vertical agreements.
Mr. Batchelor regularly represents clients on EU and global merger control matters and litigation, and provides counsel on distribution and collaboration agreements in complex and highly regulated industries, such as health care, financial services, insurance, media and entertainment, and gambling, among others.
Mr. Batchelor has spent time working in Brussels, London and Washington, D.C., as well as at EU and U.K. competition authorities. He has been recognized as a leader in his field in publications such as Chambers Global, Chambers Europe, IFLR1000, Who's Who Legal: Competition and The Legal 500, as well as Benchmark Litigation, in which he was named a 2021 Litigation Star for Belgium - EU Competition.
This individual is also ranked in:
Global 2022
Bill Batchelor
Skadden, Arps, Slate, Meagher & Flom LLP & Affiliates
14 YEARS RANKED



Office
Avenue Louise 480, 1050
Brussels
Brussels Capital Region
Belgium

Ranked In
Europe 2022
Europe 2021
Europe 2020
Europe 2019
Europe 2018
View Firm Profile

This page contains Chambers Research content only
Enhance your profile to connect with potential clients
Discover other lawyers at Skadden, Arps, Slate, Meagher & Flom LLP & Affiliates
View firm profile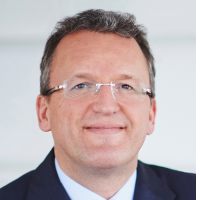 Frederic Depoortere
Skadden, Arps, Slate, Meagher & Flom LLP & Affiliates
Competition: EU
Brussels, Belgium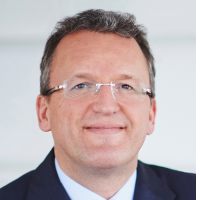 Frederic Depoortere
Skadden, Arps, Slate, Meagher & Flom LLP & Affiliates
Competition: EU
Brussels, Belgium
Ingrid Vandenborre
Skadden, Arps, Slate, Meagher & Flom LLP & Affiliates
Competition: EU
Brussels, Belgium
Ingrid Vandenborre
Skadden, Arps, Slate, Meagher & Flom LLP & Affiliates
Competition: EU
Brussels, Belgium