Lawyer profile
Beth Hale
UK 2023: Employment: Senior Executive, Partnership: Contentious
---
UK Guide 2023
---
Ranked in 2 Practice Areas
About
Provided by Beth Hale
UK
Practice Areas
Partnership
Employment: Senior Executive
Employment: Employer
Career
Beth Hale is a partner and also acts as General Counsel at CM Murray LLP.
Beth is extremely well-regarded and has a particular strength in explaining and simplifying complex legal concepts. She has significant experience advising employers and employees on all aspects of employment law. Beth provides day to day advice on HR and management issues, including drafting contracts and restrictive covenants, managing sickness absence, disciplinary and grievance procedures, whistleblowing issues and performance management. She advises corporate clients on the employment aspects of M&As, restructurings and outsourcings, including in relation to cross-border issues involving multiple jurisdictions. Beth is often instructed in relation to senior departures by both senior executives and employers. She is also experienced in representing clients in litigation in both the Employment Tribunal and the High Court.
Beth also advises partners, partnerships, LLP members and LLPs on a wide range of issues including partner exits, discrimination, whistleblowing, expulsion and enforcement of restrictive covenants.
She has advised clients in a number of sectors, including financial services, rail, charitable, retail and hospitality, accountancy and legal.
Chambers Review
Provided by Chambers
UK
Employment: Senior Executive - London (Firms)
Beth Hale is best known for advising senior employees in the financial services sector on discrimination and harassment claims. She also works with clients facing disciplinary procedures and investigations.
---
Partnership: Contentious - UK-wide
Beth Hale has extensive experience advising professional partnerships and individual partners on contentious matters such as partner exits, whistle-blowing claims and sexual harassment allegations. She currently also acts as general counsel for CM Murray.
Strengths
Provided by Chambers
Slide 1 of 1
"Beth is also extremely reliable, practical and competent. She gives quick advice in the employment field."
"Beth is also extremely reliable, practical and competent. She gives quick advice in the employment field."
Discover other Lawyers at
CM Murray LLP
Provided by Chambers
Filter by
London (Firms)
Employment: Employer
---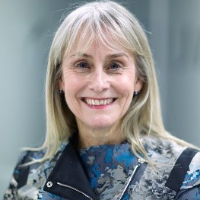 Employment: Senior Executive
---
UK-wide
Partnership: Contentious
---
Partnership: Large International Structures
---
Partnership: Non-contentious
---