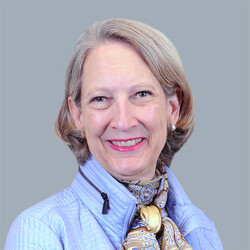 Lawyer profile
Antonia E. Stolper
Global 2023: Capital Markets, Capital Markets: Debt & Equity
---
Global Guide 2023
---
Ranked in 2 Practice Areas
Ranked in Guides
About
Provided by Antonia E. Stolper
Global
Practice Areas
Of Counsel in the Capital Markets practice. Represents Latin American corporate and sovereign issuers and underwriters in debt and equity securities offerings and issuers, dealer managers and creditors on restructuring transactions. Also advises a number of Latin American issuers on their ongoing SEC reporting requirements and corporate governance matters.
Career
New York University School of Law: J.D.
Yale University: B.A.
Admissions: New York
Languages: Spanish, English
Personal
https://www.shearman.com/people/s/stolper-antonia
Chambers Review
Provided by Chambers
Global
Capital Markets - Latin America - International Counsel
Distinguished practitioner Antonia Stolper enjoys an outstanding reputation for her work on international capital markets advising issuers and underwriters across the spectrum of securities matters. One source declares: "Antonia Stolper is a leading international lawyer who enjoys the greatest career and reputation in the capital markets field." A peer emphasises: "Antonia Stolper is a force in her own right."
---
Capital Markets: Debt & Equity - USA
Foreign expert in Latin America-wide
Antonia Stolper is highly respected for her ability to handle a broad range of capital markets issues on behalf of clients across Latin America.
Discover other Lawyers at
Shearman & Sterling LLP
Provided by Chambers
Filter by