Young Conaway Stargatt & Taylor LLP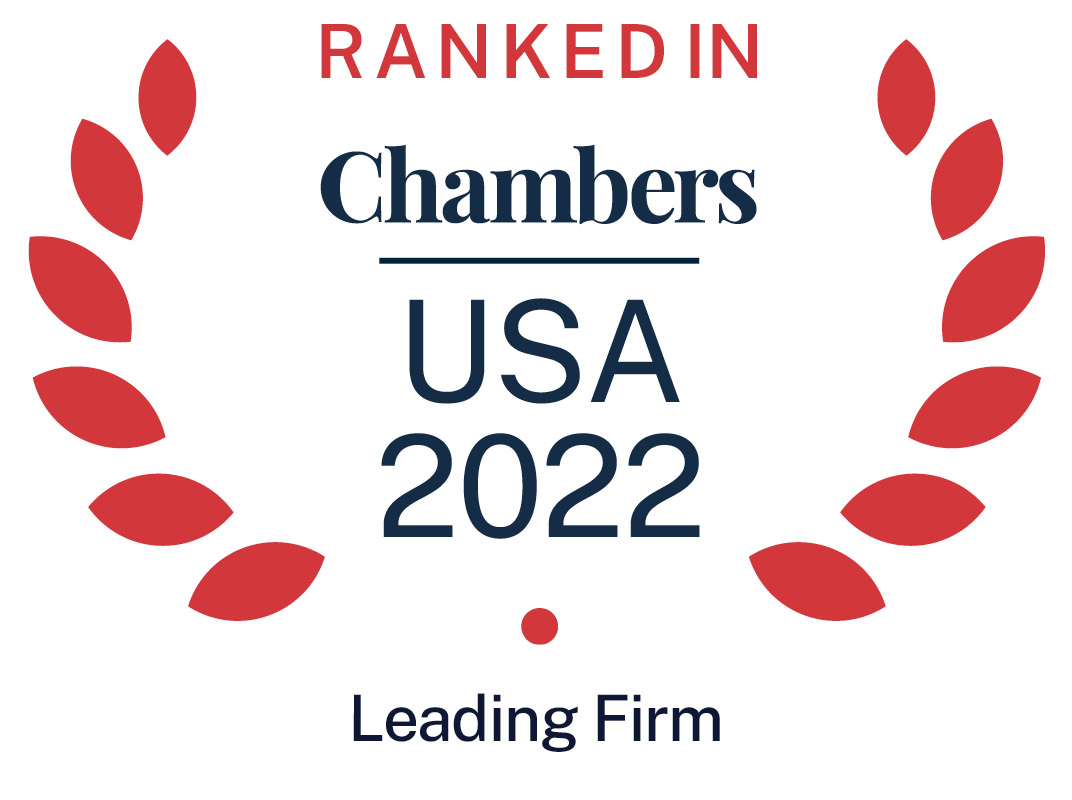 About
Provided by Young Conaway Stargatt & Taylor LLP
USA
Chairman: Robert S Brady
Vice Chairman: Michael R Nestor
Chairman Emeritus: James L. Patton, Jr.
Firm Overview:
Young Conaway Stargatt & Taylor, LLP is Delaware's second-largest firm, with more than 110 attorneys experienced in a wide range of practice areas important for business clientele throughout the state and around the world. Young Conaway attorneys appear frequently before state and federal agencies and actively participate in vital issues pending before its state legislature.
Main Areas of Practice:
Bankruptcy & Corporate Restructuring:
This group, the largest bankruptcy team in Delaware, plays a major role in virtually every significant bankruptcy in the district. The attorneys routinely represents debtors, creditor committees, and shareholder groups in the District of Delaware, the Southern District of New York, and jurisdictions around the country. It provides a full array of services including out-of-court workouts, debt restructurings and pre-planned bankruptcies. The firm has developed a niche advising private equity funds regarding the management of their distressed portfolio companies. The firm's attorneys provide funds with guidance on portfolio company management that maximizes value, limits liability and enhances certainty.
Contact: Joseph M Barry and Sean M Beach
Corporate Counseling & Litigation:
One of the most experienced teams in the country, this section provides advice to corporations, stockholders and other law firms throughout the world. The practice ranges from structuring corporation transactions to litigating takeover battles and shareholder suits. The firm's attorneys have deep experience as trial lawyers and have played leading roles in major litigation in the Delaware Court of Chancery. The team includes members of the Council of the Corporation Law Section of the Delaware State Bar Association, which drafts amendments to the Delaware General Corporation Law.
Contact: Tammy L. Mercer
Commercial Litigation:
The continued success and growth of the firm's litigation experience, coupled with client needs, led to the formation of one of Delaware's largest litigation teams. The group combines the strong litigators and trial practitioners from every practice section within the firm, coordinating the depth and experience in all traditional practice areas with extensive litigation and trial experience in both bench and jury trials throughout Delaware and the United States. Representative matters include the handling of complex commercial disputes, contract and fraud claims, and applications for expedited injunctive relief.
Contact: Melanie K Sharp
Intellectual Property Litigation:
With decades of experience litigating in the District of Delaware and in other venues, the section has been involved in significant patent infringement, trade secret misappropriation, unfair competition, copyright infringement, trademark infringement, and licensing and indemnity disputes on behalf of the world's most innovative companies. The Delaware-based firm also provides a variety of transactional services to protect and promote intellectual property assets. The firm's attorneys provide clients with up-to-date information on non-compete, non-disclosure and intellectual property ownership agreements for joint ventures, independent consultants, vendors and employees. The firm also has substantial experience prosecuting and defending trade secret misappropriation cases from the pleadings stage through hearings for emergency injunctive relief and trial.
Contact: Adam W Poff and Anne Shea Gaza
Business Planning, Transactions & Restructuring:
The section handles matters arising at every stage in the formation, growth and development of corporations, limited liability companies, limited partnerships and other types of entities. The attorneys combine expertise in Delaware corporate law, alternative-entity law, tax, commercial transactions and bankruptcy reorganizations, often providing strategic advice and Delaware law opinions in complex M&A and financing transactions.
Contact: Craig D Grear and Vincent C Thomas
Commercial Real Estate, Banking & Land Use:
The firm offers a full range of services required for commercial development and financing for interstate and intrastate projects, including acquisitions, sales, financing for banks or businesses, leasing, zoning and land use projects such as shopping centers, office buildings, residential developments, and communications towers. In related environmental law cases, the firm provides counsel on regulatory compliance matters and representation in administrative agency proceedings and in public and private party litigation, as well as matters ranging from compliance law to permits to environmental audits.
Contact: John C Kuffel and John E Tracey
Employment Law:
The section is Delaware's largest and most experienced labor and employment law group providing employer representation in all areas of employment law. The Section is heavily involved in drafting, enforcing, and defending non-competition agreements in the Delaware Court of Chancery. Section attorneys also advise and assist employers in union avoidance campaigns, defense of NLRB charges, and grievance/arbitration cases. The firm's attorneys counsel and defend employers in FLSA collective actions and other employment related class actions as well as individual claims of employment discrimination, harassment, retaliation, and 'wrongful discharge' brought under federal or state law.
Contact: Michael P Stafford
Tax/Trusts & Estates & Benefits:
The firm's taxation section is engaged in federal and state tax planning for businesses and individuals. The group advises large and small businesses and their owners on matters of equity formation, shareholder, partnership and LLC agreements, business organization, sales and acquisitions, employee benefits, pension plans and more. The estate planning attorneys represent individuals in the creation of trusts and wills for intergenerational asset management and tax and charitable giving.
Contact: Craig D Grear and Vincent C Thomas
Clients:
Young Conaway counsels and represents international, national and local corporate clients as well as individuals. In addition, many of Young Conaway's clients include colleagues from major law firms throughout the US and around the world.
Ranked Offices
Provided by Young Conaway Stargatt & Taylor LLP
Contributions
1 Contribution provided by Young Conaway Stargatt & Taylor LLP
Slide 1 of 1
Trends and Developments | USA
Pleading patent infringement in the US courts, at its most basic (ie, that someone without authoris...
Trends and Developments | USA
Pleading patent infringement in the US courts, at its most basic (ie, that someone without authoris...
Young Conaway Stargatt & Taylor LLP rankings
USA Guide 2022
Filter by
Delaware
Bankruptcy/Restructuring
1 Department
8 Ranked Lawyers
Department
Lawyers
Chancery
1 Department
7 Ranked Lawyers
Department
Lawyers
Corporate/M&A: Alternative Entities
1 Ranked Lawyer
Lawyers
Intellectual Property
1 Department
3 Ranked Lawyers
Department
Lawyers