Wright, Johnston & Mackenzie LLP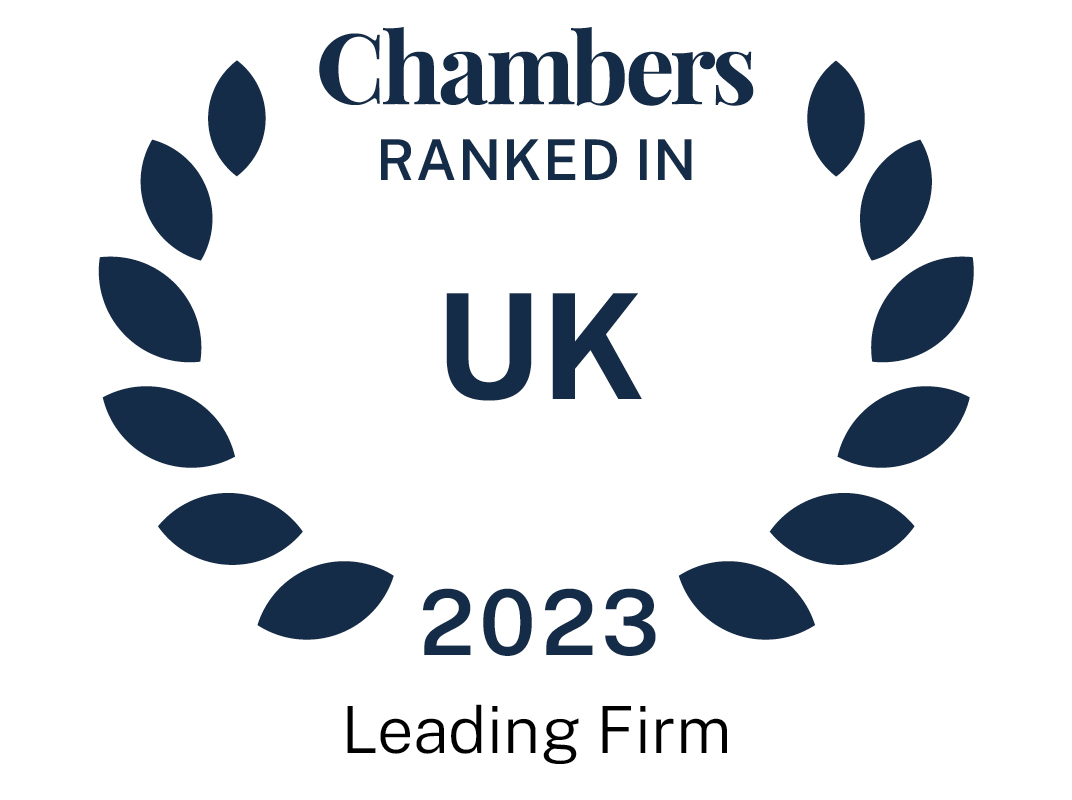 About
Provided by Wright, Johnston & Mackenzie LLP
UK
Managing Partner: Fraser Gillies
Chairman: Liam Entwistle
Number of Partners: 34
Number of Associates: 10
Number of Fee Earners: 97
Contacts
Corporate: Colin Millar
Conflict Resolution: Steven Docherty
Commercial Property: Andy McFarlane
Private Client: Ian Macdonald
THE FIRM Wright, Johnston & Mackenzie is a full-service, independent Scottish law firm, with a history stretching back over 165 years. The firm has offices in Glasgow, Edinburgh, Inverness, Dunblane and Dunfermline. WJM's purpose and vision is simple: to do the right thing, make a difference and build trusted relationships. The team at WJM prides itself on being friendly and approachable, while remaining commercially astute and ahead of the curve.
PRINCIPAL AREAS OF WORK The firm offers a full range of services to businesses and individuals, including angel investments, banking, biotechnology, charity, commercial dispute resolution, commercial property, employment, family business, family law, franchising, intellectual property, mergers and acquisitions, private client, tax, wealth planning, and wills.
CLIENTS The client base includes private clients, as well as companies across the Scottish and UK economies. Active clients include RWE, Fred. Olsen Renewables Ltd, Everwarm Limited, Medquest Group Limited, Beam Suntory, CR Smith, Smart Metering Systems plc, Renewable Energy Systems Limited, Macfarlane Group plc, Whyte & Mackay, Golden Charter, Gordon & MacPhail, Lotus Property, The NWH Group Ltd, Equity Gap, Martin Aitken & Co, Abbeyford Leisure Limited, Arcatech Systems Europe Limited, BMA Law, CoorsTek Limited, Logan Energy, Semtech Limited, Semefab Limited, Vector Photonics Limited and Alba Investment Syndicate.
INTERNATIONAL WJM have lawyers dual qualified in English and Scottish law. They are experienced in the UK end of international corporate transactions. They are the only Scottish legal firm to be members of GGI Global Alliance, an international grouping of legal and financial professionals, allowing the firm to readily access advice from all corners of the globe.
OFFICES
Glasgow: 319 St Vincent Street, G2 5RZ
Tel: 0141 248 3434
Edinburgh: The Capital Building, 2nd Floor,
12-13 St Andrew Square, EH2 2AF
Tel: 0131 524 1500
Inverness: The Green House, Beechwood Park North, IV2 3BL
Tel: 01463 234445
Dunblane: 61 High Street, FK15 0EH
Tel: 01786 822296
Dunfermline: 2 George Square
Castle Brae, KY11 8QF
Tel: 01383 626666
Ranked Offices
Provided by Wright, Johnston & Mackenzie LLP
UK
Edinburgh

The Capital Building, 12/13 St Andrew Square, Edinburgh, City of Edinburgh, UK, EH2 2AF

View ranked office

Inverness

The Green House, Beechwood Park North, Inverness, Highland, UK, IV2 3BL

View ranked office
Wright, Johnston & Mackenzie LLP rankings
UK Guide 2023
Filter by
Scotland
Corporate/M&A
1 Department
1 Ranked Lawyer
Department

Lawyers
Energy & Natural Resources: Renewables & Alternative Energy
1 Department
Department

Energy & Natural Resources: Renewables & Alternative Energy
Franchising
1 Department
2 Ranked Lawyers
Department

Lawyers
Planning
1 Department
1 Ranked Lawyer
Department

Lawyers
Fraser Gillies
Head of Planning
Real Estate: up to £10 million
1 Department
Department

Real Estate: up to £10 million
Restructuring/Insolvency
1 Ranked Lawyer
UK-wide
Restructuring/Insolvency: Personal Insolvency
1 Ranked Lawyer