Wilson Sonsini Goodrich & Rosati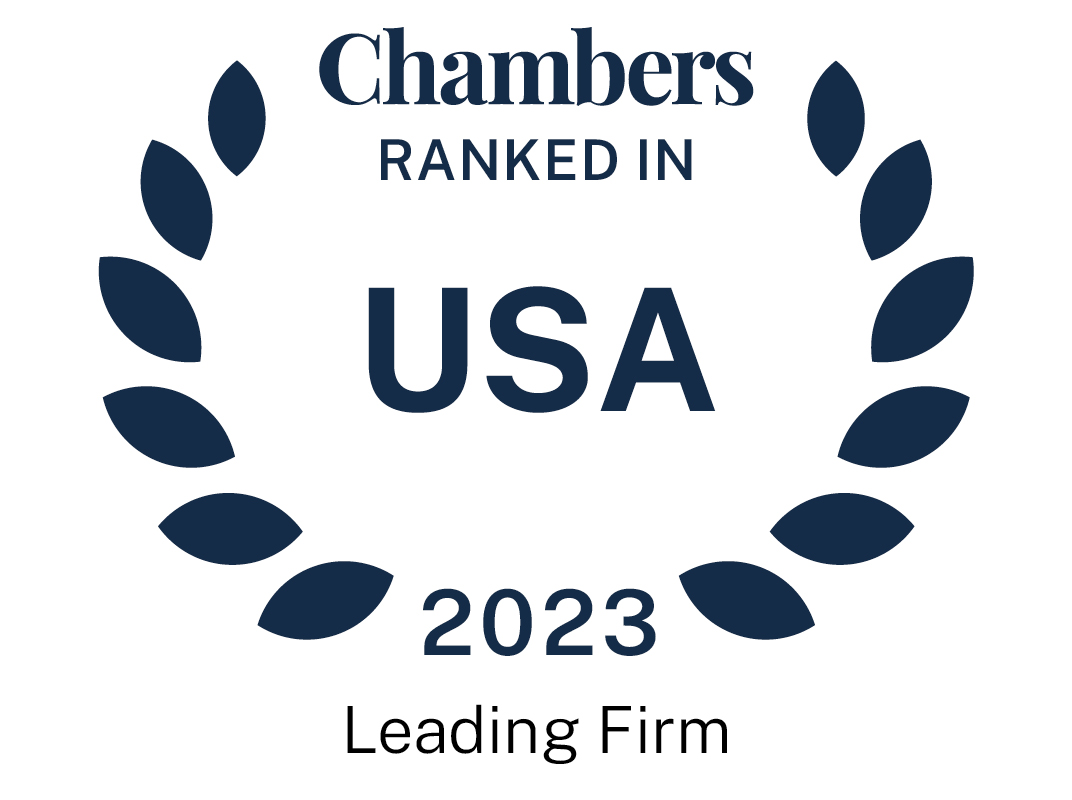 Also ranked in the following guides
About
Provided by Wilson Sonsini Goodrich & Rosati
USA
Firm Details
Chair of the Board: Katharine Martin
Managing Partner: Douglas Clark
Number of partners: 257
Number of lawyers: 950
Firm Overview
Wilson Sonsini Goodrich & Rosati is the premier provider of legal services to technology, life sciences, and growth enterprises worldwide, as well as the venture firms, private equity firms, and investment banks that finance them. The firm represents companies ranging from entrepreneurial start-ups to multibillion-dollar global corporations at every stage of development. Wilson Sonsini's collaborate across a comprehensive range of practice areas and industry groups to help the management, boards of directors, shareholders, and in-house counsel of our clients address their most pressing challenges and pursue their most promising opportunities.
The firm is nationally recognized for providing high-quality services to address the legal solutions required by its enterprise and financial institution clients. The firm's services include corporate law and governance; public and private offerings of equity and debt securities; mergers and acquisitions; securities class action litigation; intellectual property litigation; antitrust and competition; privacy and cybersecurity; joint ventures and strategic alliances; technology transactions; patent and trademark counseling; tax and international tax; and employee benefits and employment law, among other areas.
For more information, please visit www.wsgr.com
Offices:
With long-standing roots in Silicon Valley and 18 offices located in technology, business, and regulatory hubs worldwide, Wilson Sonsini has a national presence with a global reach. Over the past six decades, Wilson Sonsini Goodrich & Rosati has developed a wide-ranging international practice, with particular strength in the Americas, Asia, and Europe.
Main Areas of Practice

Corporate:

Capital Markets
Corporate Governance
Emerging Companies
Employee Benefits and Compensation
Energy and Infrastructure
Finance and Structured Finance
Fund Formation
Greater China
Mergers & Acquisitions
Private Equity
Public Company Representation
Real Estate
Restructuring
Shareholder Activism
Tax
U.S. Expansion
Intellectual Property:
Patents and Innovations
Post-Grant Review (US PTAB)
Technology Transactions
Trademark, Advertising, and Copyright
Litigation:
Arbitration
Board and Internal Investigations
Class Action Litigation
Commercial Litigation
Consumer Litigation
Corporate Governance Litigation
Employment Litigation
Government Investigations
Internet Strategy & Litigation
Patent Litigation
Securities and Governance Litigation
Supreme Court and Appellate Practice
Trade Secret Litigation
Trademark and Copyright Litigation
Trial
White Collar Crime
Regulatory:
Antitrust and Competition
Committee on Foreign Investment in the US (CFIUS)
Export Control and Sanctions
FCPA and Anti-Corruption
FDA Regulatory, Healthcare, and Consumer Products
Federal Trade Commission
National Security
Privacy and Cybersecurity
Ranked Offices
Provided by Wilson Sonsini Goodrich & Rosati
Wilson Sonsini Goodrich & Rosati rankings
USA Guide 2023
Filter by
California
Antitrust
1 Department
1 Ranked Lawyer
Department
Lawyers
Capital Markets: Debt & Equity
1 Department
10 Ranked Lawyers
Department
Capital Markets: Debt & Equity
Lawyers
Intellectual Property: Patent Litigation
1 Department
Department
Intellectual Property: Patent Litigation
Intellectual Property: Patent Prosecution
1 Department
3 Ranked Lawyers
Department
Intellectual Property: Patent Prosecution
Lawyers
Intellectual Property: Trademark, Copyright & Trade Secrets
1 Department
3 Ranked Lawyers
Department
Intellectual Property: Trademark, Copyright & Trade Secrets
Lawyers
Articles, highlights and press releases
22 items provided by Wilson Sonsini Goodrich & Rosati