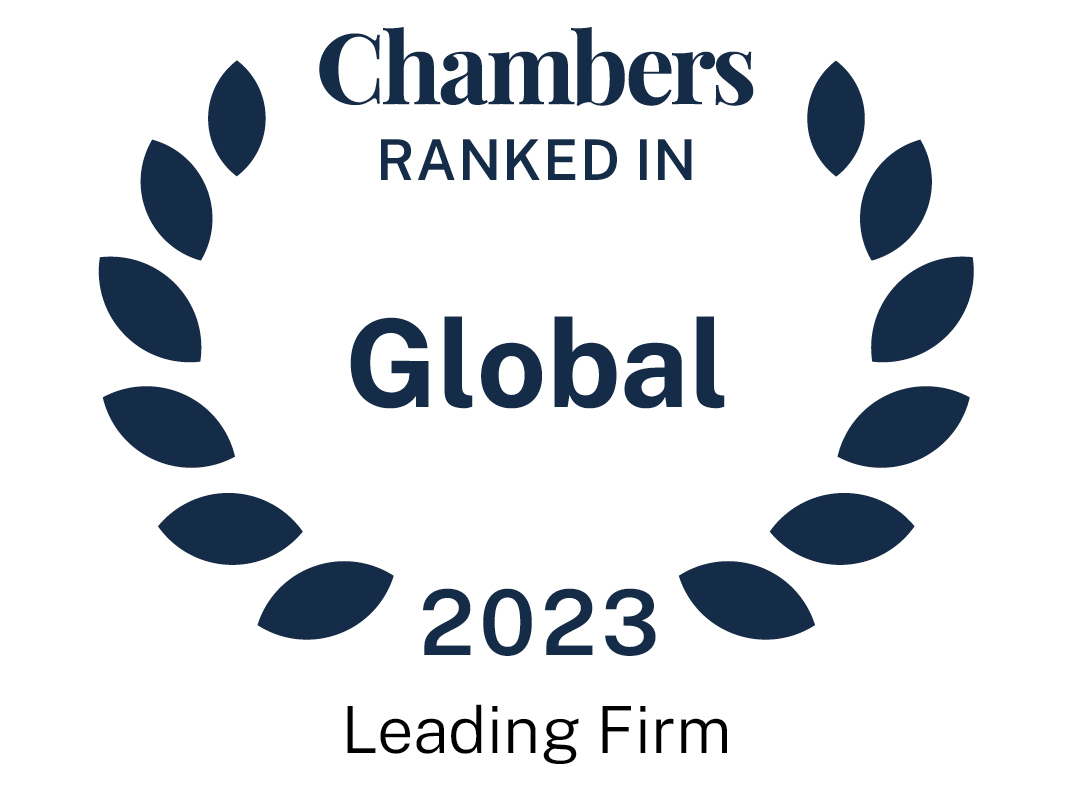 About
Provided by Sidley Austin LLP
Global
Chair of Executive Committee: Michael J. Schmidtberger
Chair of the Management Committee: Yvette Ostolaza
Number of partners worldwide: Over 650
Number of lawyers worldwide: 2,300
Firm Overview:
Sidley is an elite global law firm with nearly US$3 billion in revenue powered by lawyers who practice at the highest level of the profession. Backed by 157 years of experience, we deliver superior service to a high-caliber group of market-leading clients worldwide, while placing a premium on collaboration and diversity.
Our firm boasts a roster of 2,300 lawyers who wield deep experience in litigation, transactional, and regulatory matters spanning over 50 legal disciplines and industries.
With 21 offices, including our new Miami office, situated in major commercial and financial capitals around the world, our lawyers possess the cultural awareness and legal acumen needed to advise clients in today's global economy. Follow Sidley on Twitter@SidleyLaw.
The Americas:
More than 150 years after the founding of the firm, Sidley today comprises a diverse group of legal professionals who are dedicated to teamwork, collaboration, and superior client service. Sidley's US offices now include Boston, Century City, Chicago, Dallas, Houston, Los Angeles, New York, Palo Alto, San Francisco and Washington, D.C. The firm has built a reputation for successfully representing clients on complex transactional, regulatory, and litigation matters spanning a range of legal areas. The firm represents clients across many industries including banking and financial services, insurance, life sciences, healthcare, energy, technology, and transportation.
Sidley has maintained a valued presence in Latin America for over 50 years. It represents major local and multinational companies and financial institutions, private equity and other investment funds, sovereign governments and state-owned enterprises in transactions throughout South America, Central America and the Caribbean.
Europe:
The firm's Brussels office serves as the hub of Sidley's European Union law practice and is home to an experienced multinational team of around 30 professionals. Sidley represents clients before the European institutions, the Court of Justice of the European Union and certain Member State bodies and courts, including the Belgian courts and administrative authorities. Sidley's office in Geneva, Switzerland, is home to both its top-ranked international trade practice and one of Europe's foremost international arbitration and cross-border dispute teams. The office comprises an experienced multinational team of more than 20 lawyers, policy advisors, economists, analysts, paralegals, and legal assistants. The firm's Geneva World Trade Organization team is the top-ranked leader in shaping and enforcing international trade rules. The group represents many different WTO Members and leading multinationals and associations in complex WTO dispute settlement and in resolving trade disputes. Sidley's office in London, its largest in Europe, was founded in 1974. With lawyers qualified to practice in both the UK and the U.S., the London office coordinates cross-border projects spanning Europe, the Middle East, Africa, Asia and the Americas. Sidley's clients in London include the world's leading financial institutions, funds, private equity sponsors, and multinational companies spanning a wide range of industries.
Asia Pacific:
Sidley is one of the few global firms to have maintained on-the-ground client service capabilities in Asia for 40 years. During that time, the firm has come to be acknowledged by its clients and industry publications as a leading law firm in the region. The firm now has approximately 230 legal professionals based in six offices in the region in Hong Kong, Shanghai, Beijing, Singapore, Sydney and Tokyo. Sidley's lawyers provide US, Hong Kong, English, Singapore, and Japanese law advice to clients where and when they need it. The Sidley team in China, one of the largest of the international law firms, advises clients on US, Hong Kong, English and Singapore law, speaking fluent English as well as fluent and native Mandarin and Cantonese. The Singapore office serves as an important hub for transactions involving Indonesia and India, as well as Malaysia, Thailand, Vietnam, the Philippines, Cambodia, Mongolia, China, and South Korea. The ability to provide both local and international law services is of great importance to its clients as they continue to grow their businesses regionally and globally. Sidley's team in Singapore provides multi-jurisdictional legal advice principally in the fields of capital markets; global finance, including bankruptcy, restructuring, structured finance, securitisation, and asset finance; mergers and acquisitions; international arbitration; investment funds; information technology, privacy, data security, and compliance; life sciences; and energy and project finance. Sidley's office in Australia, based in Sydney, comprises US-qualified lawyers who either are native Australian or have worked in Australia for many years.
Ranked Offices
Provided by Sidley Austin LLP
Contributions
6 Contributions provided by Sidley Austin LLP
Slide 1 of 3
Trends and Developments | UK
The importance of cybersecurity for organisations continues to grow in 2023 and should remain a hig...
The general counsel's comprehensive guide | UK
Slide 2 of 3
Introduction | Introduction
In 2022, the world of cybersecurity response moved boldly beyond the realm of personal information...
Introduction | Introduction
Slide 3 of 3
The general counsel's comprehensive guide | USA
Introduction | Introduction
The legal landscape for cross-border trade and investment has been dominated during 2022 by the dev...
Sidley Austin LLP rankings
Global Guide 2023
Filter by
Asia-Pacific Region
Arbitration (International)
1 Department
Department
Arbitration (International)
Capital Markets: Debt
1 Department
Department
Capital Markets: Equity
1 Department
Department
Capital Markets: High-Yield Products
1 Department
Department
Capital Markets: High-Yield Products
Corporate/M&A
1 Department
Department
International Trade/WTO
1 Department
2 Ranked Lawyers
Department
Lawyers
Investment Funds: Hedge Funds
1 Department
Department
Investment Funds: Hedge Funds
Investment Funds: Private Equity
1 Department
Department
Investment Funds: Private Equity
Life Sciences
1 Department
Department
Australia
Capital Markets: US Law
1 Department
2 Ranked Lawyers
Department
Lawyers
Belgium
Competition: EU
1 Department
1 Ranked Lawyer
Department
Lawyers
China
Banking & Finance: Hong Kong-based (International Firms)
1 Ranked Lawyer
Lawyers
Capital Markets: Debt (International Firms)
1 Department
2 Ranked Lawyers
Department
Capital Markets: Debt (International Firms)
Lawyers