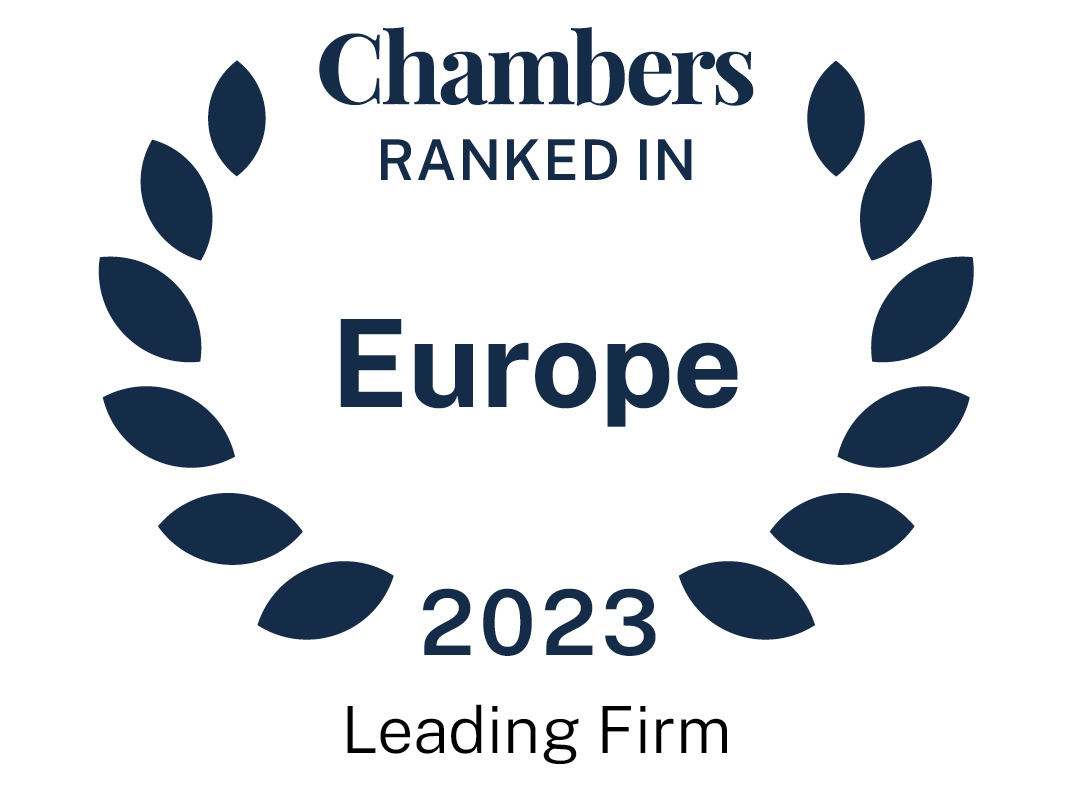 About
Provided by Rymarz Zdort Maruta
Europe
Firm Overview
Rymarz Zdort Maruta is a law firm with over 30 years of presence on the market and more than 100 lawyers. The firm supports clients in the largest M&A and equity capital markets transactions in Poland and CEE and it is ranked among the most prestigious law firms in the world according to Chambers and Partners, The Legal 500 and IFLR1000.
Main areas of practice:
Corporate/ M&A:
The law firm of Rymarz Zdort Maruta has capabilities, knowledge and expertise in all types of M&A transactions, supporting clients on landmark projects by creating pioneering structures for transactions. Rymarz Zdort Maruta understands the specifics of many industries, focuses on details and has outstanding negotiation skills, as well as extensive experience gained in handling numerous cross-border transactions. The firm advises both foreign investors on investments in Poland and Polish companies on investments abroad, including the largest mergers and acquisitions involving Polish companies.
Private Equity:
The law firm supports funds in investments in public and private companies. Rymarz Zdort Maruta advises on acquisition financing, antitrust and tax issues, as well as provides legal advice on dual-track transactions to ensure the maximisation of profitability for our clients. The team combines excellent knowledge of the law with a business approach. Rymarz Zdort Maruta supports clients in transactions conducted within various industries.
Equity Capital Markets:
Rymarz Zdort Maruta advises on the full range of equity capital markets transactions, including Polish and international initial public offerings, secondary offerings and private placements, including rights issues, and accelerated bookbuildings. The firm has also advised on the largest and most complex initial public offerings in Poland and in the CEE region. Its unparalleled and extensive experience in equity offerings and debuts by Polish companies includes, most notably, high-profile Rule 144A initial public offerings of both private companies and privatised state-owned corporations. Rymarz Zdort Maruta advised on the initial public offerings and secondary offerings of half of the WIG-20 blue chip companies (an index featuring the 20 largest companies listed on the Warsaw Stock Exchange (WSE)). We have advised on twelve of the fifteen largest IPOs by volume on the WSE, and eleven of the fifteen largest IPOs on the WSE by private companies.
Banking and Finance:
Rymarz Zdort Maruta specialises in advising borrowers, sponsors and issuers, as well as financial institutions on transactional and regulatory matters related to financings. Additionally, it advises companies of all sizes from every industrial sector, as well as banks and other lenders on bilateral and syndicated, and secured and unsecured loans, private placements, and bond issuances. The firm's track record includes advising on, among others, acquisition and real estate financings, complex refinancings, corporate and distressed financings, project finance, domestic and international bond financings, including private and public offerings, high-yield bond issuances, and Eurobond offerings. The list of clients of the firm includes the largest Polish and leading international companies active in all industries, including private equity, financial institutions, IT, real estate, media and entertainment, chemicals, energy and natural resources, telecommunications, and many more.
Dispute Resolution:
Rymarz Zdort Maruta advises on unprecedented and complex matters in the scope of commercial and regulatory litigation, as well as national and international arbitration. In the last 30 years, the law firm has been involved in almost every high-profile dispute in Poland. A number of such matters have led to the incorporation of changes to the legal system. The firm's expertise includes advice on all types of commercial disputes, in particular, disputes involving M&A transactions, construction works, and complex commercial contracts. The team has broad experience in defending its clients against hostile takeovers, including supporting them at meetings of shareholders.
Energy & Natural Resources:
Rymarz Zdort Maruta is one of the most widely recognised energy & natural resources advisors on the Polish legal market. With extensive experience in complicated development and M&A projects, as well as trading issues, regulatory issues, and restructuring transactions, the Energy & Natural Resources team delivers the highest quality of service to its clients. Rymarz Zdort Maruta has extensive experience in LNG transactions, and also advises clients in connection with the construction of new coal, solar, wind, and gas power plants, as well as natural gas and electricity infrastructure. The team's experience covers the most crucial segments of the sector, such as conventional energy, photovoltaic projects, nuclear energy, renewable energy sources, climate change, coal and liquid fuel markets, natural gas and ESCO projects.
Restructuring and Insolvency:
The Restructuring/Insolvency team's main focus is on significant restructuring matters involving large numbers of creditors and complex debt situations. The law firm has experience in restructuring capital groups and issuers of bonds, and public and private debt instruments, as well as in advising on credit extensions, collateral and other liabilities. The team's key strengths include an ability to craft complex strategic solutions and devise legal strategies rather than simply provide advice on individual matters. Rymarz Zdort Maruta advises on a considerable number of cases involving both in-court and out-of-court restructuring proceedings (including multi-jurisdictional cases), in respect of which the firm represents both institutional creditors and debtors.
Competition/ Antitrust:
Rymarz Zdort Maruta has extensive experience in M&A antitrust matters, including representing clients in merger control proceedings before antimonopoly authorities at both the national and EU levels. The law firm also successfully handles complex merger control cases, recommends solutions to minimise the risk of violating antitrust regulations, develops compliance programmes and conducts training sessions concerning antitrust compliance for the employees of clients.
Tax:
Rymarz Zdort Maruta represents clients in tax disputes and proceedings before administrative courts. The law firm supports management board members and other persons responsible for financial affairs in cases involving potential penal fiscal liability. Additionally, as part of the leading M&A law firm in Poland, the tax team has unique experience with respect to the tax aspects of M&A transactions and other business reorganisations. The team's tax services comprise also on-going tax advice in the form of what is referred to as hotlines, opinions, analyses and in-house training sessions relating to both day-to-day issues as well as specific transactions or events and periodic and annual tax reviews.
Address:

Rymarz Zdort Maruta
ul. Prosta 18
00-850 Warszawa
Tel: +48 22 520 4000
www.rzmlaw.com
Managing partners:
Paweł Rymarz
Paweł Zdort
Marcin Maruta
Ranked Offices
Provided by Rymarz Zdort Maruta
Rymarz Zdort Maruta rankings
Europe Guide 2023
Filter by
Poland
Banking & Finance
1 Department
1 Ranked Lawyer
Department
Lawyers
Zofia Frydrychowicz
Head of Banking & Finance
Capital Markets: Equity
1 Department
3 Ranked Lawyers
Department
Lawyers
Competition/Antitrust
1 Department
1 Ranked Lawyer
Department
Lawyers
Iwona Her
Head of Competition/Antitrust
Corporate/M&A: High-end Capability
1 Department
3 Ranked Lawyers
Department
Corporate/M&A: High-end Capability
Lawyers
Dispute Resolution
1 Department
Department
Energy & Natural Resources
1 Department
1 Ranked Lawyer
Department
Energy & Natural Resources
Lawyers
Marek Durski
Head of Energy & Natural Resources
Environment
1 Ranked Lawyer
Lawyers
Life Sciences
3 Ranked Lawyers
Lawyers
Private Equity
1 Department
1 Ranked Lawyer
Department