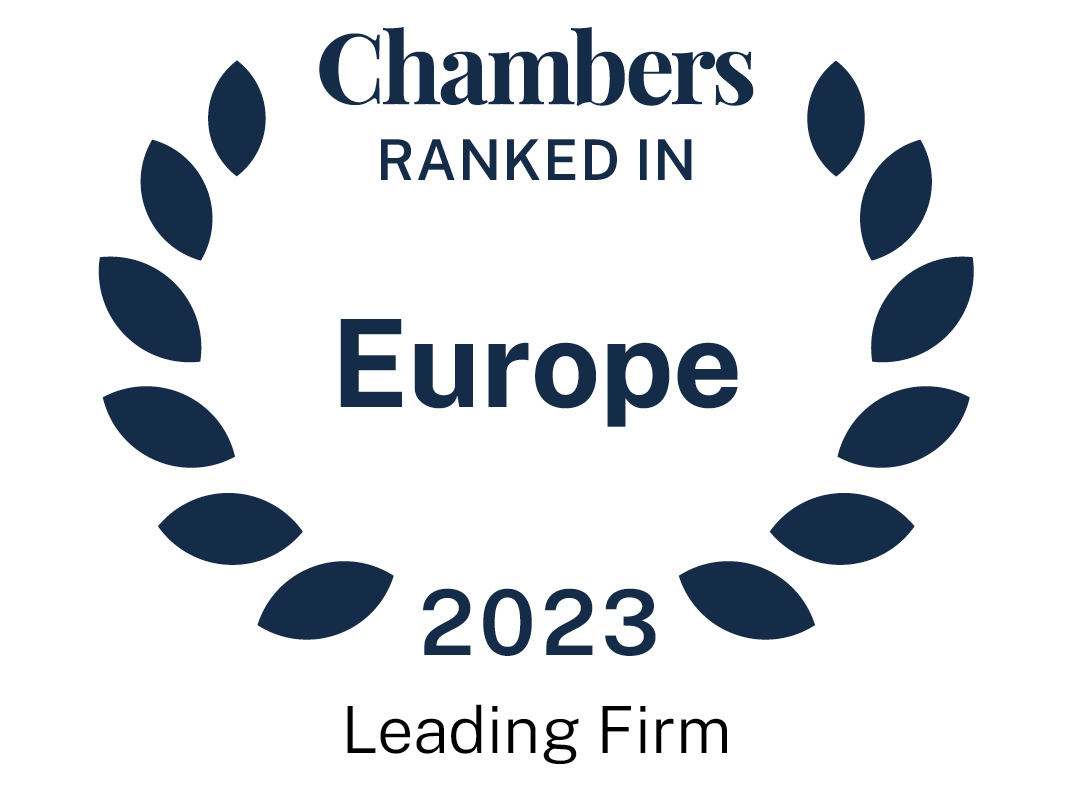 About
Provided by ONTIER
Europe
CEO: Bernardo Gutiérrez de la Roza
General Manager: Carmén Bascarán Fanego
Number of lawyers: 300

Firm Overview:
ONTIER is a global law firm, headquartered in London, operating in 13 countries and three continents: Bolivia, Brazil, Chile, Colombia, Dominican Republic, Italy, Spain, the USA, Mexico, Paraguay, Peru, the UK and Venezuela. It is currently the international firm with the largest footprint in Latin America. ONTIER is a full-service international law firm. While it is active in all areas of the legal practice, it stands out for its specialisation in complex corporate and commercial transactions and international commercial disputes. ONTIER's areas of expertise include: international litigation and arbitration, corporate law, white collar crime law, real estate law, tax law, labour law, financial law and capital markets, family law, IT&IP, insolvency and restructuring, public law. The firm is also deeply specialised in the energy sector and in advising family-run companies.Main Areas of Practice:
Banking, Finance & Capital Markets:
ONTIER features a renowned banking, finance and capital markets practice in Latin America. It has represented top corporate clients in their finance and capital markets transactions both nationally and internationally.

Corporate, M&A:
ONTIER advises companies at all stages of the corporate life cycle and stands out in landmark complex national and crossborder M&A transactions, such as advising some of the continent's largest corporations in their transactions in LatAm, Europe and worldwide.

Labour:
ONTIER has a fully dedicated labour team, which works in standalone employment cases while contributing to successfully face complex corporate transactions with employment implications.

Energy & Natural Resources:
This team provides day to day and transactional advice to one of the country's largest energy companies. Clients truly appreciate the knowledge, international capabilities and expertise of the team.

Intellectual Property & New Technologies:
This IT&IP team covers all related matters, including corporate negotiations and IP claims, for leading companies in the tech sector and IP related businesses.

Litigation & Arbitration:
ONTIER is one of the most experienced firms in the resolution of complex disputes, both before courts and in arbitration proceedings. The firm features a flagship litigation and arbitration department that represents clients in high-profile court and arbitration proceedings.

Public Law & Planning:
ONTIER has an extensive background in this key area within the region. Every deal requires the participation of the public law experts, who are incorporated in ONTIER's the transactional team from the very beginning.

Real Estate:
ONTIER's leading real estate team provides top quality full service in this area. Its clients include companies with real state assets as their main activity as well as companies with real estate assets having a functional role or a wealth management aspect related to them.

Restructuring & Insolvency:
ONTIER also has an extensive background advising in bankruptcy proceedings, both to defend the bankrupt company's interests and those of its creditors. The firm's experience includes debt restructuring and refinancing, procedures as well as investments in bankruptcy assets and liabilities: ONTIER lawyers' negotiation skills guarantee the best results for clients.

Tax & Wealth Management (including Succession in Companies & Family Protocol):
ONTIER's tax department features a fantastic team that operates across the region from its local offices. It provides key advice to its clients on standalone tax issues as well as playing a key role in complex corporate transactions. White-Collar Crime: The firm also features a top quality white-collar crime department, representing clients in highly sensitive court proceedings.
Ranked Offices
Provided by ONTIER
ONTIER rankings
Europe Guide 2023
Filter by
Spain
Banking & Finance
1 Department
Department
Competition/European Law
1 Ranked Lawyer
Corporate Compliance
1 Ranked Lawyer
Corporate/M&A: High-end Capability
1 Department
Department
Corporate/M&A: High-end Capability
Dispute Resolution
1 Department
3 Ranked Lawyers
Department
Lawyers
Dispute Resolution: Corporate Crime
1 Department
1 Ranked Lawyer
Department
Dispute Resolution: Corporate Crime
Lawyers
Energy & Natural Resources
1 Ranked Lawyer
Lawyers
Pablo Enrile Mora-Figueroa
Project Finance
1 Ranked Lawyer
Public Law
1 Department
1 Ranked Lawyer
Department
Lawyers
Real Estate
1 Ranked Lawyer
Restructuring/Insolvency: Insolvency
1 Ranked Lawyer
Lawyers
Bernardo Gutiérrez de la Roza