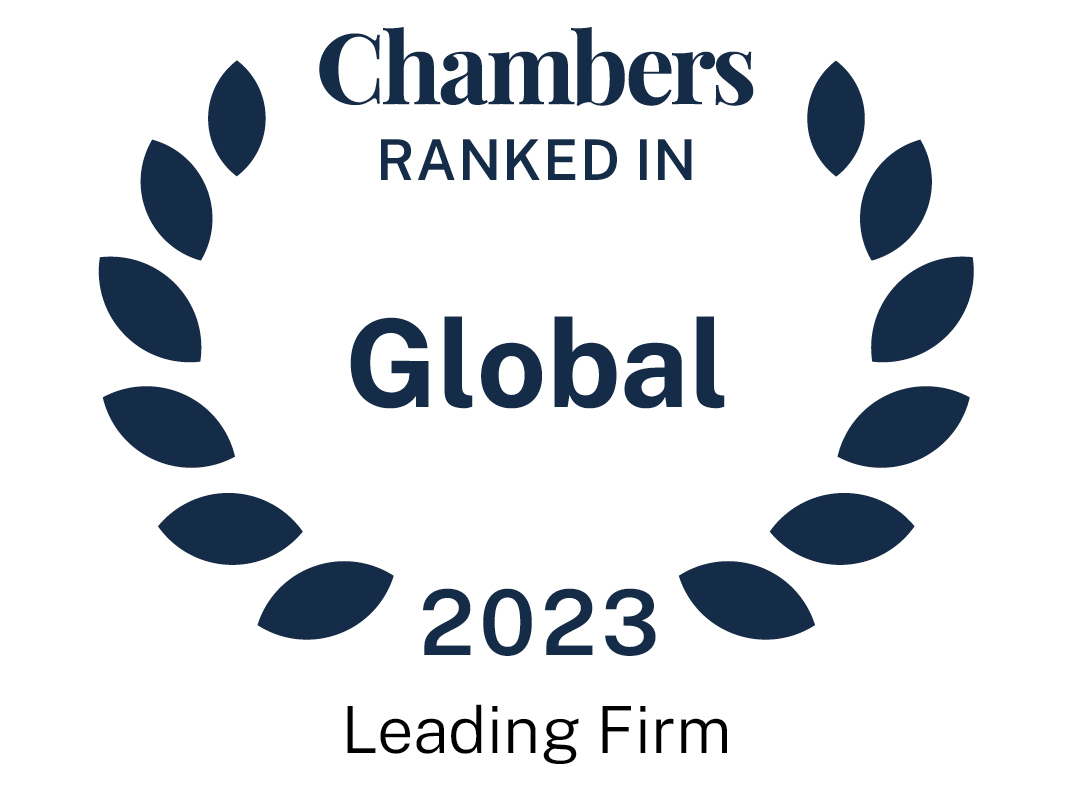 About
Provided by O'Neal Webster
Global
Managing Partner: Vanessa King
Senior Partner: Paul Dennis, KC
Number of partners: 7
Number of other fee earners: 7
International Offices: BVI, UK
Language: English
Firm Overview:
O'Neal Webster holds a decidedly unique position among BVI law firms, being among the first to establish in the territory in 1989 to serve clients' onshore and offshore corporate, finance, banking, business, property, admiralty, and private client needs. Providing high quality legal advice and representation to a broad client base, including leading commercial enterprises, financial institutions, law firms, trust companies, investment houses, corporations, and high net worth individuals, the firm earns a reputation for versatile, accessible, sound, practical, and prompt counsel from its offices in Tortola and London. The firm has consistently earned honors at the BVI Financial Services Awards, having twice received the designation of Lawyer of the Year (Vanessa King for 2020 and Jenelle Archer for 2022) and "Best in Corporate Social Responsibility" in 2020. O'Neal Webster is the exclusive BVI member of Lex Mundi and the World Services Group and is active in various no-profit and pro bono initiatives.
Main Areas of Practice
Litigation & Dispute Resolution:
Recognized as one of the most experienced and effective litigation teams in the BVI, the firm's Litigation Department, led by Queen's Counsel Paul Dennis, handles a range of commercial cases in the BVI and greater Caribbean region, such as shareholder disputes, enforcement of banker's securities, liquidations, cross-border insolvency and asset recovery, interim asset preservation, and general business litigation. The team is engaged in matters before the BVI Commercial Court, an internationally recognized institution established in 2009 to facilitate the speedy and efficient resolution of commercial cases in the BVI system. The team has a successful record of resolving complex intellectual property, probate, and real property-related litigation and is particularly noted for handling matters of distressed funds; debt restructuring and rescheduling; schemes of arrangement, tracing, and recovery action; fund liquidation; and appointment and removal of liquidators, receivers, and corporate trustees. Litigators have a long-standing track record of successful collaboration with foreign counsel in multi-jurisdictional disputes involving BVI individuals or companies. Lawyers appear before courts of first instance, arbitration panels, and appellate courts, and have represented clients up to the level of the Judicial Committee of the Privy Council in London – the BVI's highest appellate court. Litigators work closely with the firm's commercial, corporate, regulatory, and trusts and estate departments, placing the firm in a strong position to offer proactive counsel on the legal effects and ramifications of commercial, regulatory, and estate transactions.
Banking & Finance:
Led by Managing Partner Vanessa King, the Banking and Finance Department counts major international and domestic banks and trust companies, including the only BVI-based financial institution, among its prestigious client base. Lawyers advise on borrower due diligence and the corporate capacity of borrowers, prepare borrower documents to satisfy corporate structure requirements and meet financing terms, and attend to the completion of finance documents and transactions at closings.
Investment Funds & Regulatory:
Kerry Anderson leads the Funds and Regulatory Department which maintains essential relationships in the BVI regulatory community, adding value to the advice attorneys offer investment fund and regulated business clients. The team advises asset managers; promoters; public, private, and professional funds; and other industry participants in the structuring and restructuring of BVI funds and cryptocurrency ICOs and in regulatory compliance issues affecting funds, including recently added fund types targeted to start-up companies. They handle general investment fund applications and complex licensing applications under the BVI's Financing and Money Services Act, Securities and Investment Business Act, and the Bank and Trust Companies Act.
Corporate & Commercial:
Christopher Simpson leads the C&C Department which advises on international and domestic transactions, including stock exchange listings, private equity transactions, joint ventures, redomiciliations, corporate arrangements, mergers and acquisitions, partnerships, corporate restructuring, and related aspects of corporate and commercial law. Regularly instructed by top financial institutions, law firms, trust companies, investment houses, and corporations on high-value commercial transactions and BVI company formations, the team recently acted for The Bank of Nova Scotia on the sale of its BVI operations to Republic Financial Holdings Limited for just over US $100 million, and advised on a JPY 3.8 billion British Virgin Islands corporate plan of arrangement approved by the Eastern Caribbean Supreme Court, representing one of only a handful of such arrangements ever approved in the BVI.
Trusts & Estates:
Under the leadership Christopher McKenzie (ranked in Chambers HNW guide) the department provides practical commercial and legal advice on all aspects of BVI trusts, including utilising a VISTA trust. They advise trustees (individuals and corporations) and beneficiaries on issues including wealth protection, probate planning, trust creation, administration and termination, and contentious matters.
Intellectual Property:
O'Neal Webster is a BVI licensed trademark agent, manages the largest IP portfolio in the jurisdiction, and handles trademark portfolio acquisitions in chain of title.
Real Estate, Business & Admiralty:
The firm's Real Estate Department, led by Partner Jenelle Archer, deals with unique and specific BVI land laws in both transactional and contentious matters. They represent clients in residential and commercial purchases and sales, working through all phases of development, including corporate structuring, financing, title verification, planning, design approval, and construction. The firm has a long-standing track record in negotiating licenses and permits for a range of development enterprises, including 5-Star BVI resorts. A seasoned admiralty and shipping registration team serves international clients in navigating the advantages and nuances of BVI ship registry law, as well as vessel purchase, financing, operation, and sale.
Ranked Offices
Provided by O'Neal Webster
British Virgin Islands - Head office
Contributions
2 Contributions provided by O'Neal Webster
Slide 1 of 1
Trends and Developments | British Virgin Islands
The British Virgin Islands (BVI) has long been recognised as a leading offshore financial centre ow...
Law and Practice | British Virgin Islands
The general counsel's comprehensive guide | British Virgin Islands
Trends and Developments | British Virgin Islands
The British Virgin Islands (BVI) has long been recognised as a leading offshore financial centre ow...
Law and Practice | British Virgin Islands
The general counsel's comprehensive guide | British Virgin Islands
O'Neal Webster rankings
Global Guide 2023
Filter by
British Virgin Islands
Corporate & Finance including Investment Funds
1 Department
1 Ranked Lawyer
Department
Corporate & Finance including Investment Funds
Lawyers
Dispute Resolution
1 Department
Department
Articles, highlights and press releases
13 items provided by O'Neal Webster