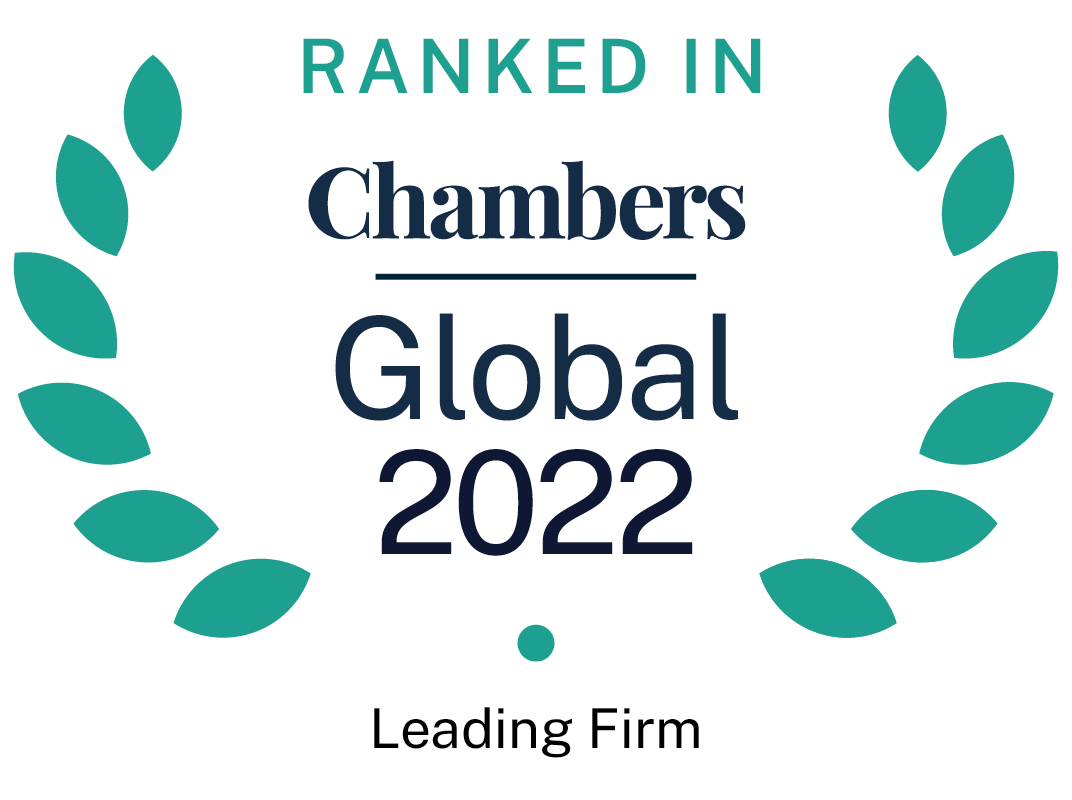 About
Provided by Noerr
Global
Managing Partners: Torsten Fett, Alexander Ritvay
Number of partners worldwide: 210
Number of professionals worldwide: 580
Firm Overview: Noerr stands for excellence and entrepreneurial approach. With highly experienced teams of strong characters, Noerr devises and implements solutions for the most complex and sophisticated legal challenges. United by a set of shared values, the firm's 500+ professionals are driven by one goal: their client's success. Listed groups and multinational companies, large and medium-sized family businesses as well as financial institutions and international investors all call on the firm.
Companies & Transactions:
■ Banking & Finance
■ Capital Markets
■ Corporate
■ Employment & Pensions
■ Environmental, Social & Governance (ESG)
■ Family-owned Businesses & Private Clients
■ Merger & Acquisitions
■ Private Equity
■ Real Estate Investment Group
■ Restructuring & Insolvency
■ Tax
Regulatory:
■ Antitrust & Competition
■ Data Privacy
■ Energy
■ Financial Services Regulation
■ International Trade & Investment Controls
■ Healthcare
■ Insurance & Reinsurance
■ Regulatory & Governmental Affairs
■ Telecommunications
Dispute Resolution:
■ Arbitration
■ Class & Mass Action Defence
■ Compliance & Investigations
■ Corporate & Financial Litigation
■ Intellectual Property
■ Liability & Insurance
■ Product Liability & Product Compliance
■ Financial Advisory
Commercial:
■ Automotive & New Mobility
■ Commerce & Trade
■ Digital Business
■ IT & Outsourcing
■ Media Law
Entrepreneurial Thinking: Noerr's advisors make their clients' challenges their own and are always thinking one step ahead. In doing so, they assume responsibility and are at liberty to make their own decisions. The firm is committed to always going the extra mile for its clients and to resolving complex matters with the perfect mix of experience, excellence and sound judgement.
Innovative Solutions: In complex and dynamic markets new approaches are regularly required — and delivered by experts who bring both the know-how and the necessary passion. This is precisely what Noerr excels at: implementing integrated and innovative solutions in the most efficient way.
Global Reach: As one of the leading European law firms, Noerr is also internationally renowned. With offices in ten countries and a global network of top-ranked 'best friends' law firms, Noerr is able to offer its clients truly cross-border advice. In addition, Noerr is the exclusive member firm in Germany for Lex Mundi, the world's leading network of independent law firms with in-depth experience in 100+ countries worldwide.
Capacity in Central and Eastern Europe: Noerr has long had its own offices in all major Central and Eastern European capitals. The firm regularly advises on greenfield investments, joint ventures, acquisitions and divestments in Central and Eastern Europe by investors from all over the world. With more than 100 professionals, Noerr is one of the leading law firms in the region.
Ranked Offices
Provided by Noerr
Noerr rankings
Global Guide 2022
Filter by
Belgium
Competition: EU
1 Ranked Lawyer
Lawyers
China
Corporate/M&A (International Firms)
1 Department
Czech Republic
Corporate/M&A
1 Ranked Lawyer
Lawyers
Barbara Kusak
Foreign expert for Germany
Germany
Banking & Finance
1 Department
1 Ranked Lawyer
Department
Lawyers
Banking & Finance: Regulatory
1 Department
1 Ranked Lawyer
Department
Banking & Finance: Regulatory
Lawyers
Capital Markets: Equity
1 Department
1 Ranked Lawyer
Department
Lawyers
Competition/European Law
1 Department
3 Ranked Lawyers
Department
Lawyers
Competition/European Law: Lawyers Based Abroad
1 Ranked Lawyer
Corporate/M&A
2 Department
2 Ranked Lawyers
Department
Lawyers
Barbara Kusak
Expertise based abroad in Czech Republic
Björn Paulsen
Expertise based abroad in Germany
Corporate/M&A: High-end Capability
3 Ranked Lawyers
Lawyers