about
ranked departments
Ranked Lawyers
ranked offices
Firm profile for Global 2022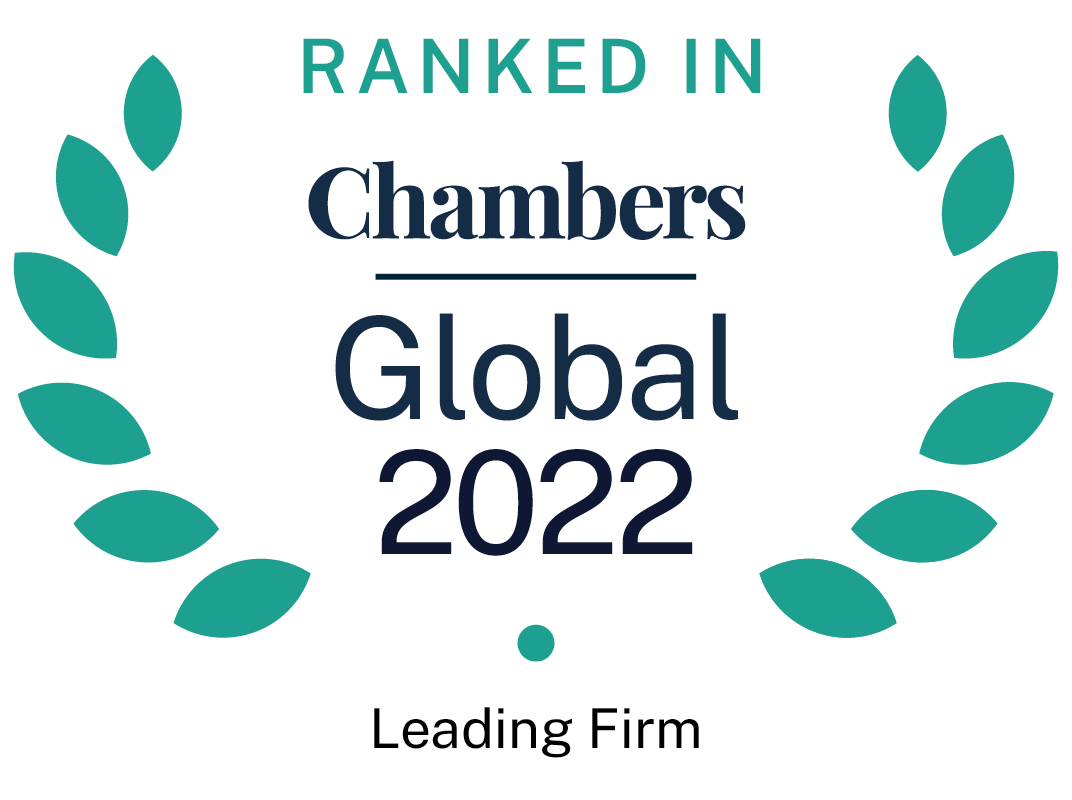 This firm is also ranked in:
Europe 2022
High Net Worth 2021
FinTech 2022
About
This content is provided by Niederer Kraft Frey.
Managing Partner: Patrik Peyer
Number of lawyers: 100+
Languages: German, English, French, Italian, Chinese, Czech, Dutch, Hebrew, Hungarian, Norwegian, Russian, Spanish, Swedish
Firm Overview:
Niederer Kraft Frey is a leading full service Swiss law firm based in Zurich with an international approach. The firm works closely with its clients in Switzerland and internationally, to implement strategic goals, strengthen businesses and navigate change effectively. Niederer Kraft Frey offers integrated advice across the whole spectrum of corporate, finance and business law. The firm has a long track record of dealing effectively with complex challenges by combining legal excellence with commercial focus. Over decades, Niederer Kraft Frey has worked on the most significant and demanding matters in the Swiss market. This is the foundation of the firm's distinct market knowledge, legal expertise and its capacity for innovative thought.
Main Areas of Practice:
Antitrust & Competition:
The team advises companies in cartel and abuse of dominant position investigations and in merger control proceedings, as well as in high-profile transactions, including the setup and growth of their business, cooperation, distribution, sourcing, R&D, market dominance and compliance. Clients include Swiss and international companies from a broad range of sectors and industries.
■ Advising companies in major cartel investigations, such as in the LIBOR, FX, leasing and bid rigging investigations
■ Swiss counsel to Procter & Gamble advising, among others, on distribution, advertisement, promotions
Banking, Finance & Regulatory:
NKF's team represents all kinds of financial services providers around the globe, their clients and investors in innovative finance transactions, financial services regulatory and compliance matters, enforcement proceedings and governmental investigations.
■ The NKF regulatory team advised UBS, the world's largest wealth manager, on legal and regulatory aspects of the retention of inducements paid by product providers i.c. with advised and execution only-transactions carried out for clients and the requirements on the monitoring of the bank's relevant product shelves.
■ The NKF finance team acted as counsel on numerous domestic and cross-border credit and notes financings such as the landmark refinancing of Swiss Prime Site's existing bank mortgages by two parallel unsecured ESG-linked credit facilities agreements with an aggregate value of CHF 2.6 billion or the financing for Bain and Cinven for the acquisition of Lonza's Specialty Ingredients business and operations for an enterprise value of CHF 4.2 billion consisting of a combination of credit and sustainability-linked notes issuances.
■ NKF represented Credit Suisse in FINMA proceedings relating to the "spygate" affair which ended with a decree favourable for the bank in October 2021 and now advises Credit Suisse on the implementation of regulatory improvement measures.
Capital Markets:
NKF regularly advises on the largest and most complex capital market transactions and have been at the forefront of the development of new and innovative capital market products for many years. The team advises banking and insurance clients on the structuring of novel hybrid and other innovative regulatory capital instruments and on the regulatory capital treatment of capital market transactions.
■ Swiss counsel in the largest Swiss IPOs every year since 2014
■ Counsel to EFG Bank AG as manager and escrow agent in connection with the IPO of VT5 Acquisition Company AG, the first special purpose acquisition vehicle (SPAC) to list on SIX Swiss Exchange
■ Counsel to Selecta Group in 2020 recapitalisation regarding EUR 1.24 billion and CHF 250 million notes
■ Landmark CHF 20 billion Credit Suisse Switzerland Covered Bonds Programme
■ Represented Arrangers or Originators in all SIX listed Swiss ABS transactions since 2012
Commercial:
NKF's specialist lawyers cover the entire spectrum of corporate services. The team supports companies in the full range of their operational activities, from procurement and production through to the distribution of products and the provision of services.
Corporate/M&A:
NKF's practice covers: general aspects of corporate law, including capital markets laws and regulations applicable to public companies and groups; corporate restructurings and insolvency; preparation and holding of shareholders' meetings of listed companies; advising senior management and boards of directors and their committees on a wide range of issues, including corporate governance and liability management; corporate housekeeping and compliance; and business succession planning for owner-managed and family businesses.
■ Represented Actelion on its USD 30 billion transaction with Johnson & Johnson
■ Advised Tokyo-listed NEC Corporation in its acquisition of leading Swiss financial software company Avaloq Group AG
■ Advised Global Blue Group Holding AG in its USD 2.5bn merger with Far Point Acquisition Corporation and listing on the NYSE
■ Advised Broadcom on the USD 18.9 billion cash acquisition of CA Technologies
■ Advised Électricité de France (EDF) on the sale of its 25% participation in Alpiq Holding AG
Dispute Resolution:
The NKF team has extensive experience advising on complex and high-value cases, with a significant international element. The team's extensive experience covers disputes in a wide range of industries from financial, commodities, sports, energy, construction, and pharma disputes to global investigations and risk management.
Employment:
NKF advises publicly listed and private companies, financial institutions, executive employees and directors on all aspects of employment law from recruitment and contract negotiation to termination, including related fiscal, compensation, pension and social insurance law matters.
Intellectual Property:
NKF's IP team has extensive experience in all aspects of intellectual property law including the licensing, sale and securitisation of IP rights, copyright and trademark protection, unfair competition, bribery and the protection of know-how and business secrets.
■ Advised Navistar International Corporation on Swiss law aspects of a framework agreement for collaboration with Volkswagen Truck & Bus
■ Advising Thomson Reuters, one of the world's leading sources of intelligent business information
Investigations & Enforcement, White Collar Crime:
NKF's investigations and enforcement lawyers have broad experience in conducting transnational, multijurisdictional internal regulatory and white collar crime investigations as well as in defending clients in governmental investigations, enforcement proceedings by Swiss and foreign supervisory authorities, and related civil disputes.
■ Advising several financial institutions and individuals in relation to Swiss and foreign investigations and enforcement proceedings
Private Clients:
NKF's expertise in advising wealthy individuals, family businesses and entrepreneurs extends across the firm, with a particular focus on private wealth services, estate planning, corporate, commercial property and tax planning.
■ Estate planning, matrimonial property law, divorce law, foundation and philanthropic work
Real Estate:
The real estate team specialises in high value, complex real estate transactions including sale and lease back transactions, hotel and leisure projects and the development of former industrial sites. NKF advises on property acquisition and investment, development, regulatory framework and structures, management, insurance, financing, restructuring, and disposal of all asset classes of real estate.
■ Advised Ina Invest Holding AG on the acquisition of 82'600 sqm within the development site Bredella
■ Advised Rhystadt AG on the acquisition of 160,000 sqm within the Klybeck site from Novartis
■ Advised Swisscanto Invest by Zürcher Kantonalbank Credit Suisse Asset Management AG and Schroders on various real estate transactions
Sports:
The NKF team advises international and national sports associations, leading sports clubs, global players in the sports industry and top athletes on all international and transdisciplinary sports law matters.
Tax:
The NKF tax team has deep expertise in structured finance, securitisation, corporate finance, corporate migration, mergers and acquisitions, restructuring, capital markets transactions, investment funds, private equity, real estate, employee benefits and participation, sports, charities, art and global operations.
■ Lead counsel to various single family offices of UHNWI
■ Advised INA Invest (spin-off from Implenia) on a major real estate acquisition transaction with respect to all tax issues including for the financing of the transaction
■ Advised Swiss global private banking group Julius Baer on the bond issuance by its parent company, Julius Baer Group Ltd., of USD 320 million perpetual non-cumulative and unsecured Additional Tier 1 (AT1) securities with no Swiss withholding tax on interest payments
Technology:
NKF advises domestic and international clients across industries on all aspects of technology, IT, outsourcing, telecoms, data privacy and cybersecurity. Years of practical experience, both in the legal field and in relevant business functions with technology providers, enables the team to offer clients commercially pragmatic advice on both domestic and international projects.
■ Advising Schindler in worldwide outsourcing and IoT projects
■ Advising the World Economic Forum (WEF) on data protection matters and GDPR compliance
■ Advising Microsoft in negotiations with public institutions in cloud contract matters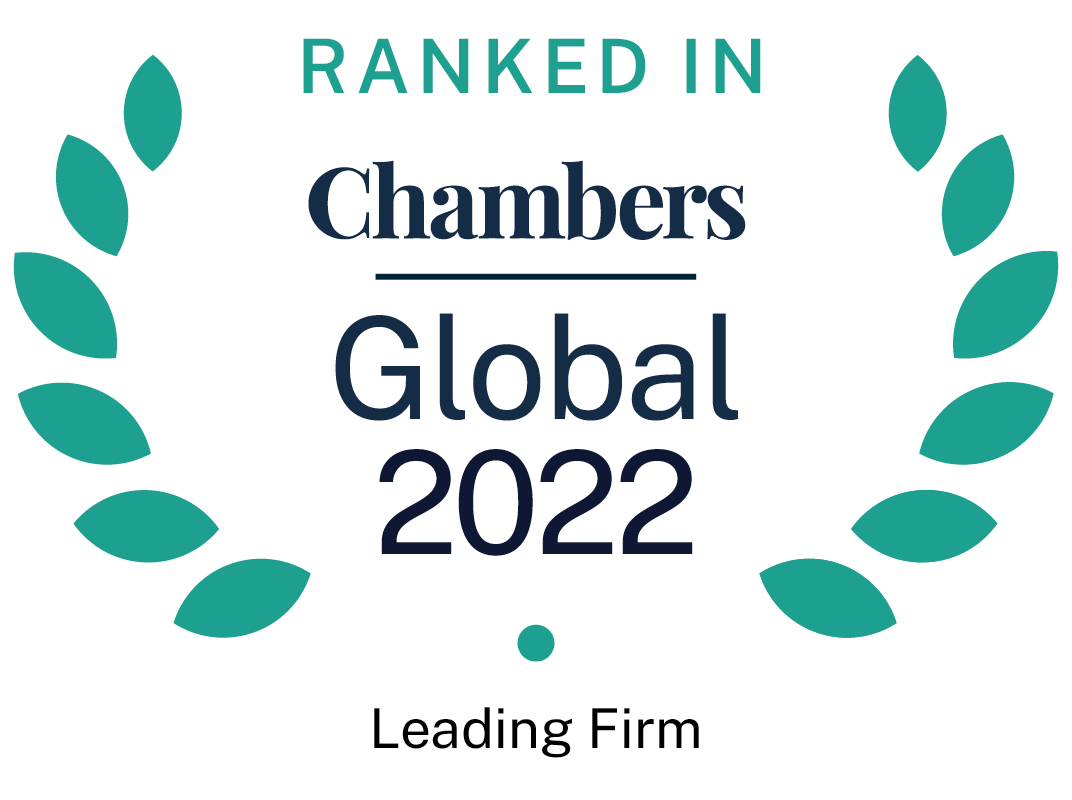 This firm is also ranked in:
Europe 2022
High Net Worth 2021
FinTech 2022
Contributions
Total 2 contributions
Articles, Highlights and Press Releases
Total 160 Articles, Highlights and Press Releases
Ranked Departments
Chambers Research is conducted by 200 Research Analysts, across 200 jurisdictions and provides nearly 6,000 rankings tables. Annually we collect hundreds of thousands of responses from clients, the majority via in-depth interview. Learn more about our methodology.
Ranked Lawyers
Chambers Research is conducted by 200 Research Analysts, across 200 jurisdictions and provides nearly 6,000 rankings tables. Annually we collect hundreds of thousands of responses from clients, the majority via in-depth interview. Learn more about our methodology.
Find this firm's ranked individuals based on your requirements using the Location, Practice Area or Band filter below.
Ranked Offices
Chambers Research is conducted by 200 Research Analysts, across 200 jurisdictions and provides nearly 6,000 rankings tables. Annually we collect hundreds of thousands of responses from clients, the majority via in-depth interview. Learn more about our methodology.

There are no Ranked Offices in this view.
Ranked Offices